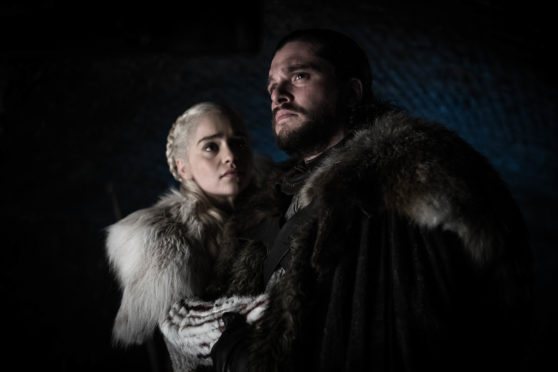 If the first episode of season eight was about reintroducing us to the characters of Game of Thrones, then the second episode was about reminding us why we loved them in the first place.
Hold on to your gauntlets reader, because the show is pulling on your heartstrings now so it can rip the whole thing right out of your chest later.
We start with Daenerys tearing Jamie Lannister a new backside because he killed her (admittedly, insane and violent) father, entirely leaving out that she herself was very, very complicit in the grisly murder of her (admittedly, insane and violent) brother all the way back in season one. It's a little rich of her to be berating anybody for the murder of a murderous Targaryen, but it's perhaps an extreme version of sticking up for an annoying family member when an outsider makes fun of them, only to tease them mercilessly yourself behind closed doors. It's like she's saying, "I can ruthlessly murder them for the greater good because we're family, but you can't, even though I know you were justified – capeesh?"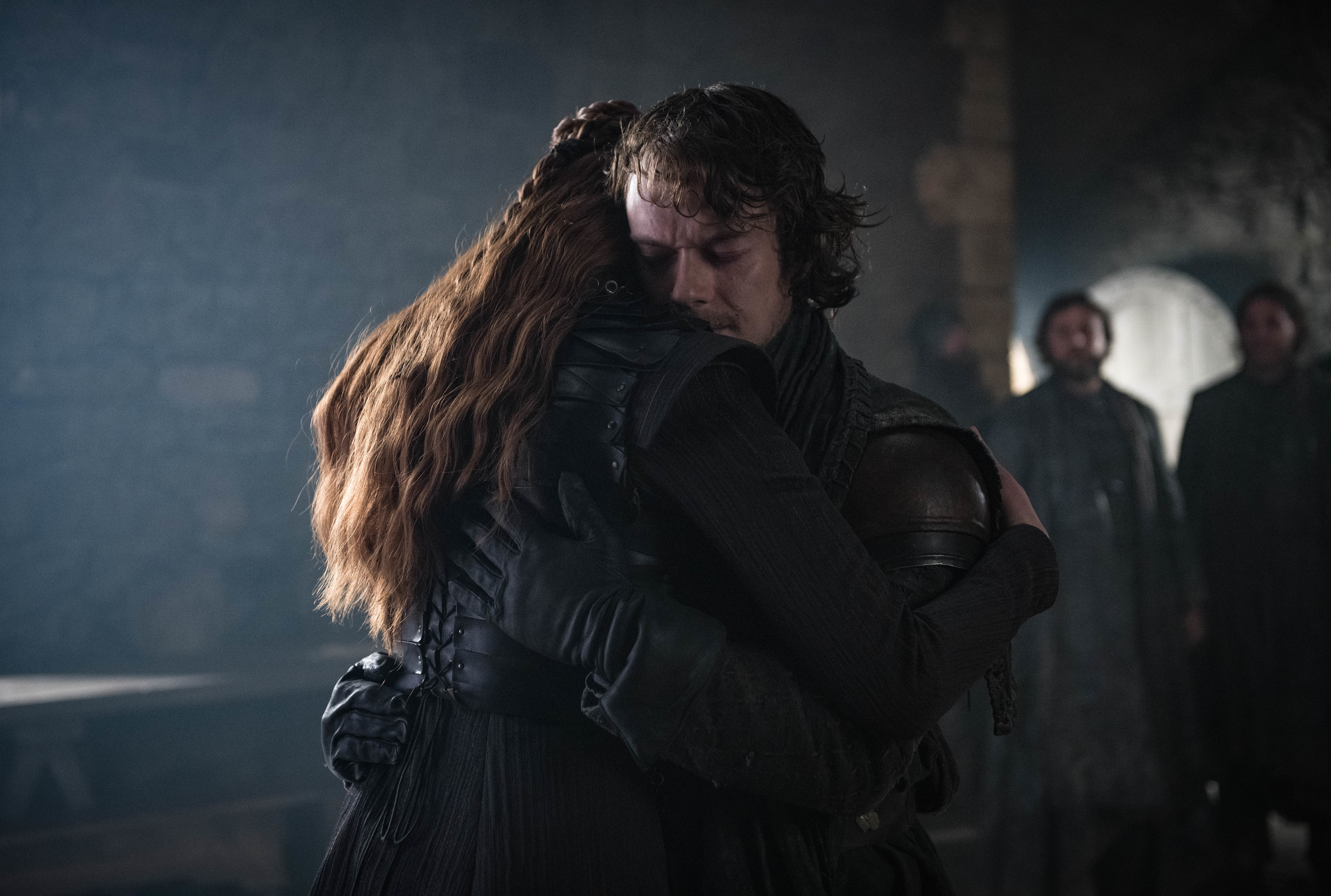 Luckily, Brienne of Tarth vouches for Jamie, telling Sansa, Jon and Daenerys that Jamie is actually, surprisingly, quite sound. There's also a subtext of, 'now that he's left his sister-wife, I think I might be in with a shot here – can he stay alive so I can see where this goes?' It's the first of what turns out to be many romantic moments this episode, and Sansa, who was originally against letting Jamie stay, changes her tune and backs up her girl Brienne. "I trust you with my life. If you trust him with yours, we should let him stay," the subtext of which is – "get it, Brienne!"
We head to the armoury for the second of said romantic moments, where Gendry and Arya's obvious lust for each other burns hotter than the fires of the Winterfell forge. Eagle-eyed viewers will notice that the set-up of this scene – Arya watching Gendry hold himself in a sexy slanty way while he makes weapons – is a call back to season three, when Arya watched him hold himself in a sexy slanty way while making weapons. They were both prisoners at Harrenhal at the time, but back then Arya was much younger, and Gendry was shirtless.
Times have changed, Arya is now an elite assassin, while Gendry is now wearing a loose fitting shirt reminiscent of those you see on the cover of bodice ripper novels (he has to wrap up now it's winter, you see). They flirt a bit, and then Arya shoots her shot with some knife throwing and a speech about how she really likes the face of death, or something. It's a little weird and a fairly rubbish dating profile bio, but Gendry is super into it, so to each their death-cult own.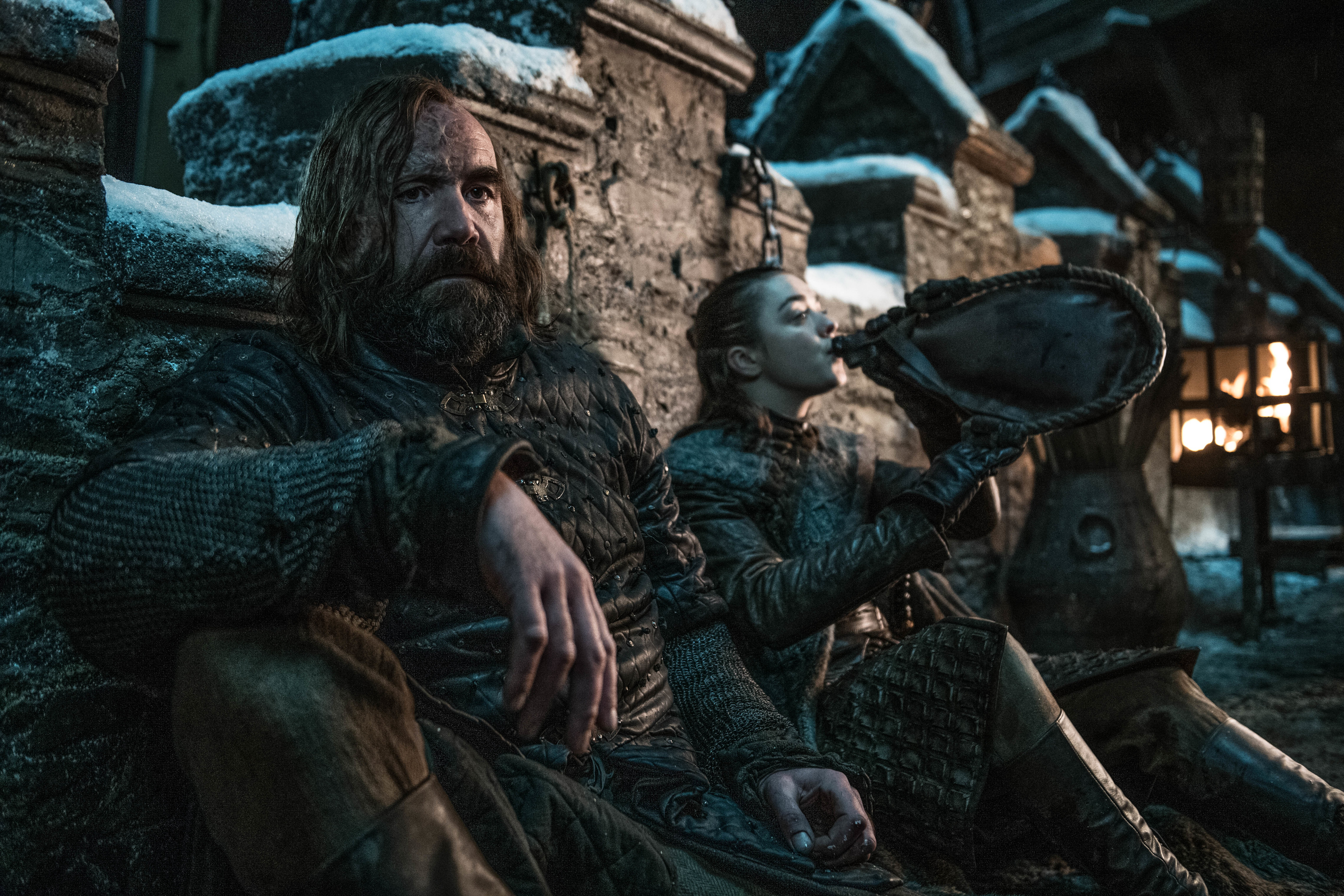 Despite Daenerys best efforts, The North is still being the ultimate Bad Boyfriend. She's brought dragons and two elite armies to Winterfell, and she's their best hope in a war they could never win without her. But when she asks them to swear fealty to her, they come back with, "sorry babe, but we've been hurt in the past and we're just not ready to commit right now. We're still cool to use your dragon children in battle through, right?" Daenerys even tries to have some girl chat with Sansa to smooth things over, which goes well until Sansa pushes to secure independence for the North. The look of frustration and rage on Daenerys' face says it all, and you can just imagine her passive-aggressively belting out Bills, Bills, Bills by Destiny's Child at the next Winterfell Karaoke night.
It was also confirmed this episode that not only does Westeros have fantastical problems like an undead army and an evil band of humanoids made of ice, but that it also has rubbish real life problems like racism too. Missandei and Grey Worm are feeling the chill as the Northerners shun them because of the colour of their skin, and they don't even like the land anyway, which they consider a gloom-filled icy hellhole (which, as a Scot, was hurtful to hear).
It's hard to watch the two of the most noble and sympathetic characters the show has ever produced being treated in this way, especially since they're there to save these people from a terrible death. Honestly, the Northerners are quickly becoming the biggest bunch of ingrates I've ever had grace my TV screen which actually is quite a feat – I used to watch Corrie during the David Platt teenage years. It's also worth noting that nothing marks a character more for death than Grey Worm's 'after this last job we'll sail into the Naath sunset' speech, and their sad, tearful kiss before he went to the front also seemed to hint that it might be the last time they're ever together – gulp!
Tormund and co. turn up to tell Jon that they have less than 24 hours before the Night King arrives at Winterfell, so everyone in the castle tries to get their respective business in order. Tormund and Jamie jockey for Brienne's attention, which culminates in a well-earned and beautifully acted scene where Jamie makes Brienne a knight (her smile! My heart!). Arya and Gendry finally get it on, and Jon tells Daenerys the truth about his parentage. She doesn't want to believe it, although it's clear that like Jon, she knows it's true. Her entire identity as the Last Dragon is shattered in one fatal swoop, but she doesn't have much time to mull over it. The dead are at the door, so the showdown between boyfriend/ nephew and girlfriend/ aunty has to wait until they both deal with the pesky problem of the undead apocalypse.
Race to the throne
Last week I backed Daenerys to bag the throne, and I still believe that she'll win it in the end. But remember the episode when Cersei blew up the Great Sept of Baleor? Margaery Tyrell said something very pertinent to what's happening now in season 8, y'know, right before she was blown to smithereens by Cersei – "Cersei is not here. Why do you think she is not here? There's something wrong!" Excellent point, Margaery. Cersei doesn't appear in this episode, and I doubt she'll feature next week, which will be solely focused on the battle for Winterfell. And it's all very suspicious.
A piece of advice often given to budding fiction writers is to ensure that your villain is nuanced and interesting. A purely evil baddie is a boring baddie – and guess who is purely evil? Everyone's favourite ice queen The Night King. But guess who is nuanced and interesting? Cersei Lannister. I'm calling it now – the Night King will die next week, and Cersei will take centre stage as GoT's ultimate big bad.
Race to the grave
Everyone is about to die, unfortunately. And if they don't die next week, Cersei will surely see them off the week after that – bummer!
Worst hair of the week
Arya Stark, who, inexplicably, slicks her hair back against her skull like some kind of Goodfella. I know she's an assassin and that efficiency is king, but come on! A bit of volume, a chic side-braid, Cersei's terrible pixie cut – anything would be better than her currant 'do. She might be a cold-hearted killing machine, but she's still an 18 year old girl trying to reel in a new beau – are you telling me that a teenage girl would try that with this hair? It's more unbelievable than the undead ice dragon.
Best hair of the week
I didn't immediately recognise this character because of their new hair, and was unsure why we were getting such a long close up of some random solider with beautiful Prince Charming style locks. But Podrick Payne, the end of the world agrees with you! He's grown his hair out and is looking mighty fine, but, really, we should already have known that he could rock a great 'do. A good head of hair on a guy is often a sign of virility, which, according to the prostitutes of Kings Landing, our Pod has in spades.