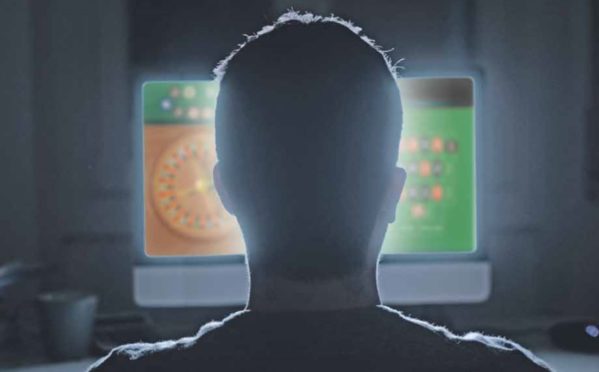 Gambling addicts are being overlooked by the NHS in Scotland, experts warn.
No Scottish health board has introduced a pre-planned treatment programme for gambling addicts, researchers found.
And Scotland has no specialist clinic to treat them.
Yet Scotland's town and city ­centres are now bursting with bookmakers, bingo halls and arcades amid a boom in online gambling.
Edinburgh University ­neuroscientist professor Ian Whittle and researcher Lorna Balfour found that, while England is investing in a network of 14 regional NHS problem gambling clinics, Scotland is falling behind in offering help.
At the moment, there is a UK-wide facility – but it is based in London and, between 2015 and 2017, only five of its 1,500 patients were Scots.
Ms Balfour told The Sunday Post: "I was shocked to discover these treatment pathways don't exist in Scotland.
"If you're presenting as a drug or alcohol addict, there is a well-­established referral pathway – but there's nothing through NHS Scotland for problem gamblers.
"There is the London clinic, but if you're quite low and in significant debt it's just not feasible to travel that distance."
Professor Whittle added: "The big difference between England and Scotland is that senior practitioners there have been told that this addiction needs to be addressed and there is a national policy making sure these clinics are available."
Last night, former St Johnstone and Motherwell footballer Kevin Twaddle – whose addiction cost him more than £1 million and left him on the brink of suicide – said: "The world is struggling with gambling. It's an epidemic.
"We mustn't try to ban it because people will start hiding it and going online, which is a silent killer.
"So to have a national clinic for problem gamblers here in Scotland certainly would be a good thing for society."
Kevin, 48 – who hasn't had a bet in 14 years – added: "It's an extra thing. If you're at the doctor's and you get the opportunity to explain your life's spiralled out of control and you're having suicidal thoughts, it would be good to know that there's a place to go to.
"It would definitely be a help and it's bizarre how it is in England but not in Scotland."
Official figures show that Scots are more likely than other Brits to gamble and also have a betting addiction.
North of the border, two ­million adults – just less than half – stake some cash at some point over the course of a year while another 800,000 play the National Lottery.
But an estimated 207,000 of us are now in the grip of an addiction or at risk of developing one.
Across the UK, punters lost a staggering £14.36 billion last year, compared with £8.36bn a decade ago.
During that time, the­ ­number of bookies' shops, bingo halls, casinos and arcades has dipped from about 12,000 to 10,800 – but the number of highly addictive ­betting machines within them has risen from 157,000 to 180,000.
Meanwhile, the rise of superfast broadband and the smartphone has seen an explosion in internet gambling.
In 2018/19, a total of £113.42bn was paid out in online winnings. However, a record £118.74bn was staked.
That means £5.32bn ended up in the industry's pockets – the ­equivalent of £100 for every adult in the country.
Despite curbs on sponsorship by betting companies – which employ more than 100,000 people – they have ramped up their marketing blitz, splashing £1.5bn on advertising between 2014 and 2017, according to research.
However, there were nearly 30,000 calls to the National Gambling Helpline in 2017/18 – up 31% in only four years.
For those seeking assistance from NHS Scotland, GP waiting rooms carry leaflets highlighting the services of the self-help collective Gamblers Anonymous, but patients suffering from sleeplessness or depression because of their betting habit are more likely to be prescribed pills rather than be treated for the root cause of their misery.
In England the National Problem Gambling Clinic was set up in 2008 by addictions expert Henrietta Bowden-Jones and the Central and North West London NHS Trust.
Its pioneering work – using a mix of psychotherapy, counselling and anti-compulsion medication – has improved and perhaps even saved thousands of lives.
Last year, a new NHS clinic for the north of England opened in Leeds and another 13 regional centres are on their way as part of a national strategy for England – plus another in London specifically for those aged 25 and under, the gamblers most likely to fall under the spell of smartphone betting.
Professor Whittle and Ms Balfour revealed their research in a letter to The Lancet medical journal.
They said: "Despite research ­estimating that Scotland has 45,000 problem gamblers and 162,000 at-risk gamblers, we have established that none of the major Scottish health boards has a treatment pathway for problem gamblers.
"The absence of this service ­provision in Scotland, in the face of a compelling need, contrasts with the expansion of such services in England and is an anomaly requiring urgent redress."
John McCracken, ­commissioning director of the charity Gamble Aware, said the experts' research "made a powerful case for Scottish health boards to understand what help people with gambling problems need and also the importance of prompt, local access to such help.
"The clinic in London mainly serves those in south-east England. To extend the reach of this much-needed specialist support, Gamble Aware recently commissioned the new clinic in Leeds and others funded by NHS England are following.
"Closer to home in Scotland, with the backing of the Scottish Government, we have been ­discussing with potential part- ners how to improve access to ­gambling treatment."
A Scottish Government ­spokesman said: "This letter which raises a very important issue. Ministers continue to argue for the full transfer of powers in this area to the Scottish Parliament to enable problem gambling in Scotland to be tackled more effectively and we are working with partners to ensure appropriate support is in place for those who need it.
"The Scottish Government will consider further evidence and results from ongoing work – including work being developed by the Scottish Public Health Network with NHS Greater Glasgow and Clyde, Glasgow City Council and the Health and Social Care Alliance Scotland.
"Based on this and from the considerations of our new Special Health Board Public Health Scotland which is to be formed later this year, we will decide on a Scotland-wide approach to tackle problem gambling across the country."
This week, the head of NHS England's mental health services wrote to the biggest five gambling companies, urging them to help prevent their customers sliding into addiction.
Director Claire Murdoch wants to see an end to VIP incentives to keep heavy gamblers betting and to bookmakers streaming live football matches to punters only if they place a wager.
---
Clampdown will see credit card gambling ban
Customers will no longer be able to use credit cards to place bets after the gambling regulator last week introduced a new clampdown on the industry.
Firms face "tough enforcement action" from the Gambling Commission once the ban is introduced on April 14, as the government seeks to address the issue of problem gambling.
Campaigners have welcomed the move, which will affect all gambling except lotteries where payment is made face to face, but warned it is only the first step.
The Betting and Gaming Council, which represents the industry, said members "will go further to study and improve the early identification of those at risk".
Announcing the decision, Neil McArthur, Gambling Commission chief executive, said: "Credit card gambling can lead to significant financial harm.
"The ban that we have announced today should minimise the risks of harm to consumers from gambling with money they do not have."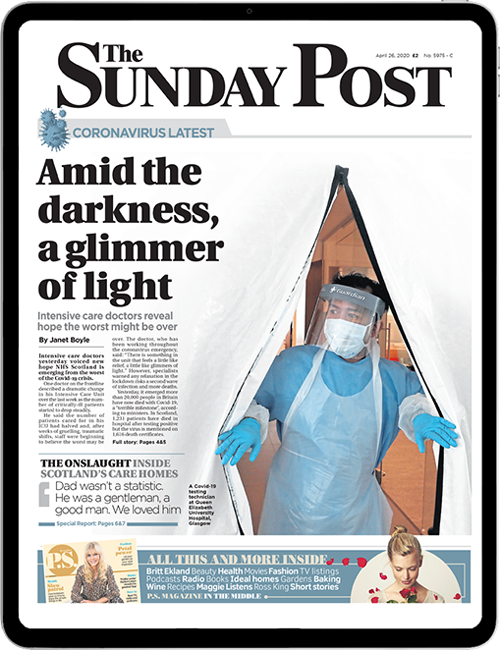 Enjoy the convenience of having The Sunday Post delivered as a digital ePaper straight to your smartphone, tablet or computer.
Subscribe for only £5.49 a month and enjoy all the benefits of the printed paper as a digital replica.
Subscribe