GALLERY: The 1975 and local heroes Twin Atlantic bring Glasgow Summer Sessions to a close in the sunshine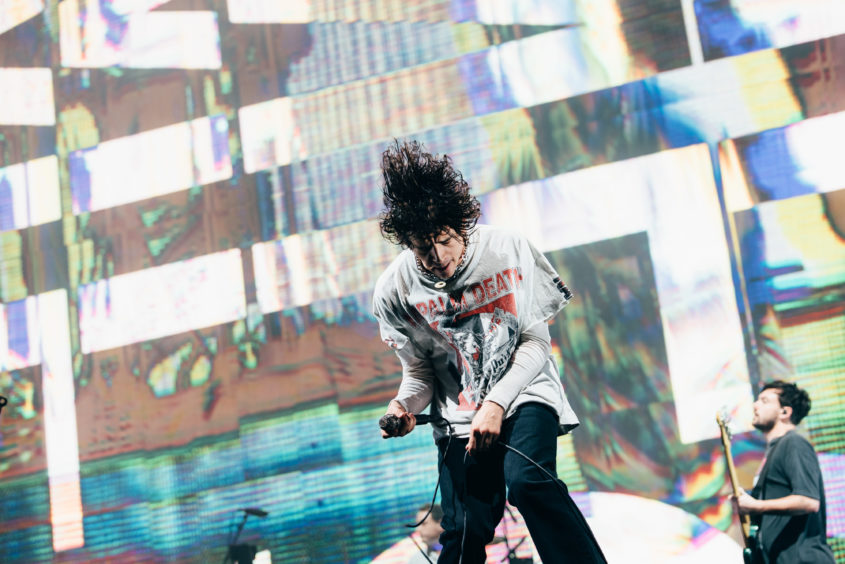 The final day of the Summer Sessions musical festival turned out to be a scorcher, with thousands descending on Glasgow's Bellahouston Park to see The 1975.
The BRIT Award winners were joined on a stellar bill by hometown heroes Twin Atlantic, as well as You Me At Six, Pale Waves, Ten Tonnes and No Rome as the mercury rose towards the 30C mark on a sunny Sunday afternoon.
It had been a big few days for the band,  having played huge headline performances at the Reading and Leeds festival, and frontman Matty Healy asked the crowd if they'd give him a little help along the way if he started to struggle.
The band gave little sign of fatigue, though, kicking off with brand new single People – a slice of punk rock slightly diverging from the sound we're used to hearing from the Cheshire band.
It was an indicator that this show was to leave fans going home with more than just the experience of enjoying a concert.
All throughout, whether it was from the stunning visual effects or the bright sound that they complemented, the band were making a point, and making a stand.
Healy referenced him kissing a male fan at a show in Dubai in protest against the UAE's anti-gay laws, telling the crowd: "If you kiss boys and you're a boy, you shouldn't get into trouble" before launching into a rainbow-backed rendition of Loving Someone.
And in the break before Love It If We Made It began the encore, Healy came out on stage and stood listening with the audience as the rallying words of climate change activist Greta Thunberg echoed around the park, urging us all to take action.
The contrast between the band's early music and the politics of later albums was duly noted by Healy, who announced before debut album hits Chocolate and Sex that they were from "simpler times.'
"This is really special for us," Healy told the thousands gathered in front of him, "It's very representative of how far we've come in a really short space of time. I'm glad we're here, you're always the loudest audience."
Closing with The Sound, Glasgow certainly proved that to be true by belting out the words and dancing along to the final song of a set packed with festival-level anthems.
Earlier in the day, the festival was opened by Manila-born No Rome, who is signed to The 1975's Dirty Hit record label. The rising star's sound was the perfect accompaniment for the southside sunshine.
Up next was Ten Tonnes, a.k.a Ethan Barnett, who showed he was well on his way to following in the footsteps of his brother and TRNSMT headliner George Ezra.
Pale Waves, label mates of The 1975, also brought their indie-pop sound to the Bellahouston stage. Hits including Eighteen and Television Romance gave a great taster for fans ahead of their show at the Barrowlands next month.
Comparative veterans You Me At Six were next up, making a welcome return to Scottish soil and treating fans to a mix of songs from their most recent album, VI, as well as a hint of nostalgia with their earlier pop-punk classics.
Scots rockers Twin Atlantic then made their return to Summer Sessions, having played with Catfish and the Bottlemen last year.
Frontman Sam McTrusty, getting up close and personal with the audience, told them he lived just about a mile away and that he was loving playing to a home crowd.
Not only that, the new dad revealed this was his newborn daughter's first rock concert.
She was sure to be bopping along at the side of the stage as the Glasgow band rattled through singalong favourites such as Hold On and Heart and Soul.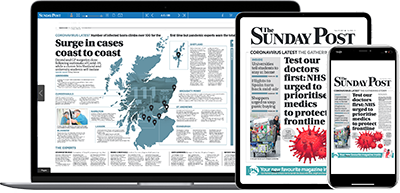 Our free web and ePaper offer to help you stay informed in these challenging times
3 months free access to our web and ePaper pack including Premium articles.
Subscribe