GALLERY: Fundraisers hit the street as part of Oor Wullie's BIG Walk in aid of Glasgow Children's Hospital Charity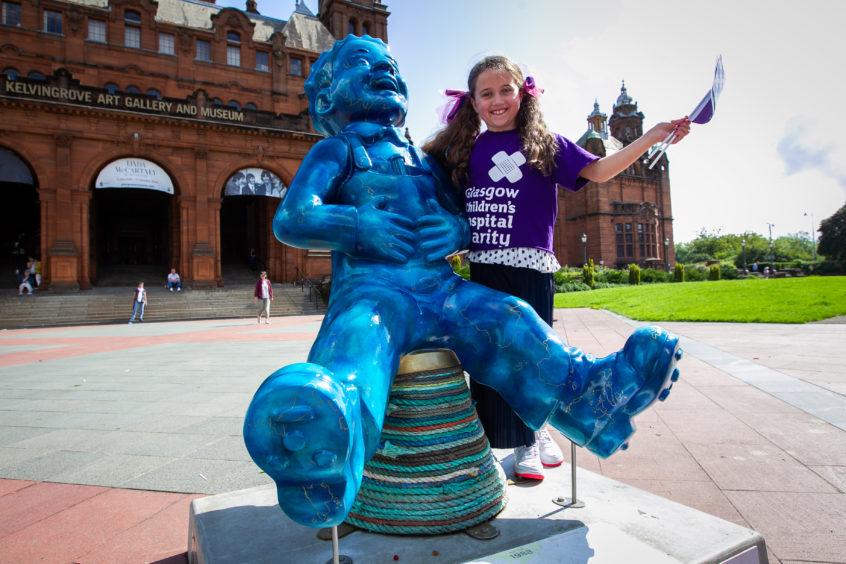 More than 1,700 people joined Oor Wullie's army yesterday to raise money for sick kids.
The fundraisers hit the streets for Oor Wullie's BIG Walk in aid of the Glasgow Children's Hospital Charity.
Those taking part included young patients at the hospital and their families.
Participants had a choice of taking a 3k or 10k route round the BIG Bucket Trail in Glasgow's West End before celebrating at a family fun day.
BIG thanks to everyone who took part in @GCH_Charity Oor Wullie BIG walk and to all the wonderful volunteers who helped to make it such a success. Special thanks to the rain for staying away and to the sun for great attendance ☀️☀️?

— Shona Cardle (@ShonaCardle1) August 10, 2019
Catherine Hardman completed the 3k course with her husband Peter and two of their four children.
Their seven-year-old son Layton came up with the idea of taking part as he has had 25 admissions to the Glasgow Children's Hospital.
His sister Katee, 10, who also did the sponsored walk, is a patient at the hospital as well, and the family have benefited from the work of the charity.
Peter, 39, and three of the couple's children – including Layton and Katee – suffer from the genetic disease Marfan Syndrome, which affects the body's connective tissues.
Catherine, 37, said: "The hospital is pretty much our second home.
"It was Layton's idea to do the walk. He wanted to do it last year but couldn't, so he was the driving force this year.
"The atmosphere was wonderful."
The family, from Glenboig, Lanarkshire, raised about £1,000 in total.
And we're off!!! @GCH_Charity Oor Wullie BIG walk ? pic.twitter.com/di6LeVy6p8

— Shona Cardle (@ShonaCardle1) August 10, 2019
Four generations of Arlene Stewart's family took part under the team name of Nana's Gang.
The 11-strong team from Glasgow took two hours to finish the 3k course, with the youngest member, two-year-old Gracie Blackwood, walking the whole way.
Arlene's mum Joyce Stewart, 76, and daughter Charlene Connolly, 34, also took part.
Arlene said: "It was fantastic. The sun shone for us.
"Throughout our lives we have known the hospital as Yorkhill and everyone has needed it at some point, so we thought we'd taking part would be a great thing to do."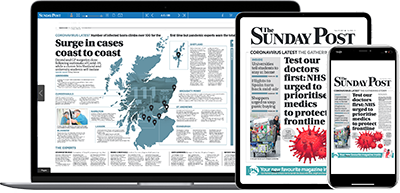 Our free web and ePaper offer to help you stay informed in these challenging times
3 months free access to our web and ePaper pack including Premium articles.
Subscribe