Gallery: CHVRCHES, Edwyn Collins, The Twilight Sad and Kathryn Joseph among 20 acts on Scottish Album of the Year Award's 2019 Longlist
By
Ross Crae
July 26, 2019, 10:32 pm
Updated: July 26, 2019, 11:01 pm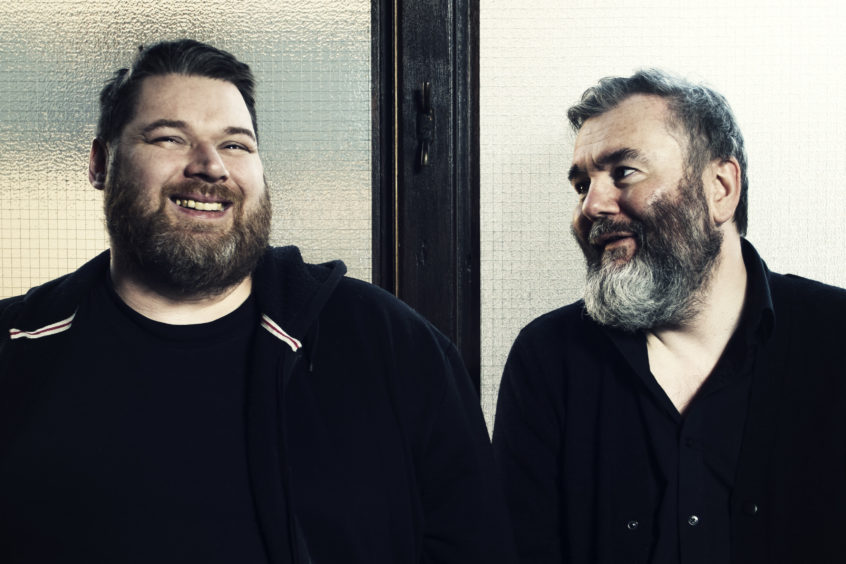 CHVRCHES, Edwyn Collins and C Duncan are among the acts to have made it onto this year's Longlist for the Scottish Album of the Year (SAY) Award.
The list of twenty outstanding albums released in the past year has been whittled down from 293 submissions by a group of 100 impartial nominators.
It was announced at a special event hosted by BBC Scotland's Vic Galloway and Nicola Meighan at Edinburgh's Queen's Hall.
Live at the Longlist also featured performances from C Duncan, Kobi Onyame and an exclusive collaboration between Modern Studies and Rod Jones of Idlewild.
The event raised funds for 2019 charity partner Help Musicians Scotland.
General Manager of the Scottish Music Industry Association Robert Kilpatrick said: "Each year, the announcement of The SAY Award Longlist allows us to take a step back and feel proud of our cultural identity as a nation.
"It gives us a chance to both shout about and reflect on who we are, as well as celebrate the passion, creativity and vibrancy of Scottish music; in all its incredible diversity and glory."
---
The Longlist:
Aidan Moffat and RM Hubbert – Here Lies The Body
Aidan O'Rourke – 365: Vol. 1
Andrew Wasylyk – The Paralian
Auntie Flo – Radio Highlife
Brìghde Chaimbeul – The Reeling
C Duncan – Health
Carla J. Easton – Impossible Stuff
CHVRCHES – Love Is Dead
Edwyn Collins – Badbea
Fatherson – Sum Of All Your Parts
Fergus McCreadie Trio – Turas
Free Love – Luxury Hits
Graham Costello's Strata– Obelisk
Karine Polwart with Steven Polwart and Inge Thomson– Laws of Motion
Kathryn Joseph – From When I Wake The Want Is
Kinnaris Quintet – Free One
Mastersystem – Dance Music
Niteworks – Air Fàir an Là
Sean Shibe – softLOUD
The Twilight Sad – It Won/t Be Like This All The Time
---
Speaking about his inclusion on the list, C Duncan said: "I am extremely happy to be Longlisted for The SAY Award. 'Health' is a very personal record to me, so it is both humbling and exciting to be involved in the awards, for which I am very grateful."
Fellow nominees Aidan Moffat and RM Hubbert said: "We're very happy to find ourselves on this year's SAY Longlist – in just a few years it's become an essential celebration of Scotland's huge and diverse musical output, and we're looking forward to discovering a few new names too."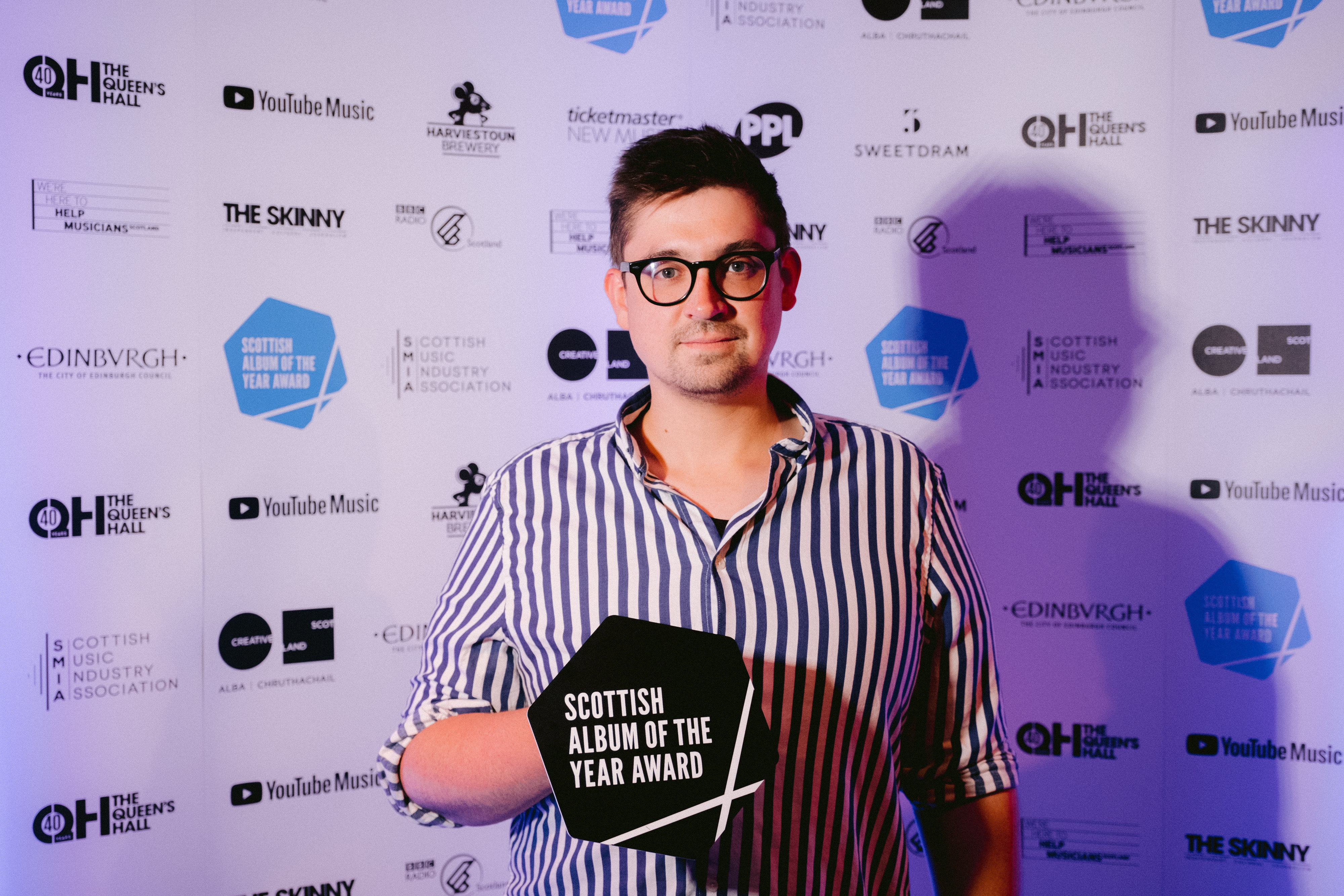 A win this year would see both men follow in the footsteps of Young Fathers in scooping two SAY Awards, with Moffat having won the inaugural prize for his 2012 collaboration with Bill Wells, Everything's Getting Older, and Hubbert's Thirteen Lost & Found finishing in top spot in 2013.
2015 SAY Award winner Kathryn Joseph also has the chance to make hers a double.
She said: "I am so proud to be on The SAY Longlist and so proud to be part of this small beautiful country that makes so much great and beautiful noise."
---
Previous winners
2018: Young Fathers : Cocoa Sugar
2017: Sacred Paws : Strike A Match
2016: Anna Meredith : Varmints
2015: Kathryn Joseph : Bones You Have Thrown Me And Blood I've Spilled
2014: Young Fathers : Tape Two
2013: RM Hubbert : Thirteen Lost & Found
2012: Bill Wells and Aidan Moffat: Everything's Getting Older
---
Carla J. Easton, who is nominated for her album Impossible Stuff said:  "The last year has seen some outstanding releases from Scotland with huge international reach.
"I'm astonished my little 'Impossible Stuff' has been Longlisted for The SAY Award and continue to be blown away by the response.
"I'm very thankful to be included within Scotland's incredible music community."
The Twilight Sad's fifth studio album It Won/t Be Like This All The Time also finds its place on the Longlist.
The band, who support The Cure at their upcoming Glasgow Summer Sessions show, said: "Every year Scotland produces some of my favourite records, for such a small nation we consistently produce exciting and important music.
"For our new record to be included in the Longlist for The SAY Award with so many other amazing Scottish artists is something we're incredibly proud of.
"The album as an art form is very important to us; it's a snapshot of who we are at a certain point of our lives, a documentation of who we are. For it to be celebrated is an amazing thing.
"Celebrating music and helping music reach new people is important for both listeners and artists.
"Thank you to The SAY Award for helping spread the word about all the brilliant music our country produces and thank you for including us."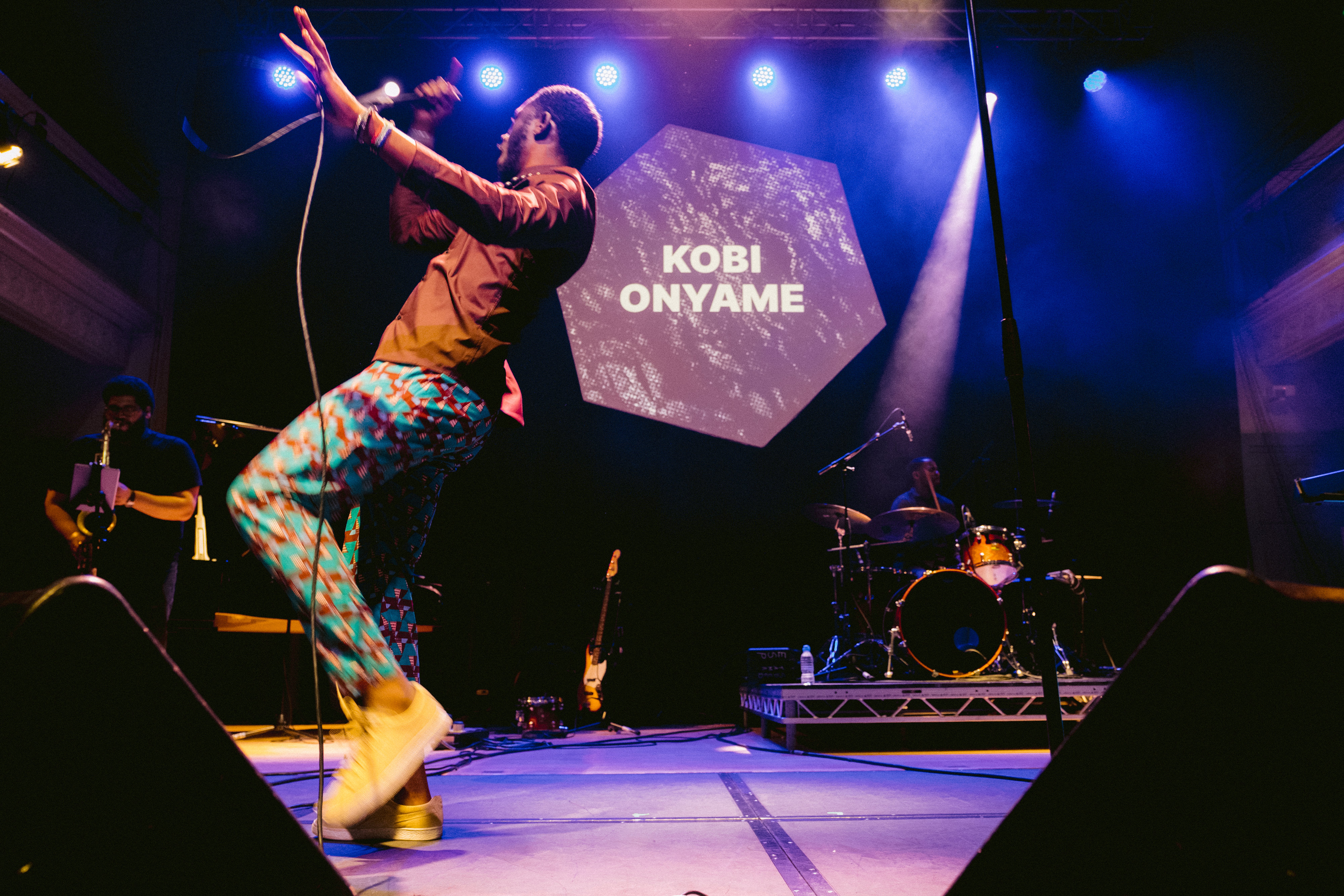 The 72-hour public vote opens on August 12, closing on August 14 before the Shortlist is announced on 15th August as part of a special BBC Radio Scotland show from 9pm.
The award ceremony itself returns to Edinburgh to the Assembly Rooms on September 6.
The winning artist will pick up a £20,000 cash prize, provided by award partner Creative Scotland, with the 9 runners up each being awarded £1,000.
Earlier this week, The SAY Award revealed the nominators and judges lists feature a 50:50 gender split.
Alan Morrison, Head of Music at Creative Scotland said: "This is quite simply the best, most diverse, most exciting longlist yet assembled for The SAY Award. To think that a set of albums as strong as this could be released in Scotland in a single year is exceptional – and that's before you realise how many other brilliant recordings were eligible.
"This year's Longlist is hard proof that Scotland is making excellent music in every genre. Our veterans are writing songs that are better than ever while a whole new generation of talent is sweeping onto the scene.
"It's not just that every album here is a winner in its own right, it's the fact that the sum total of this list places Scotland as one of the most vital, vigorous music-making countries in the world."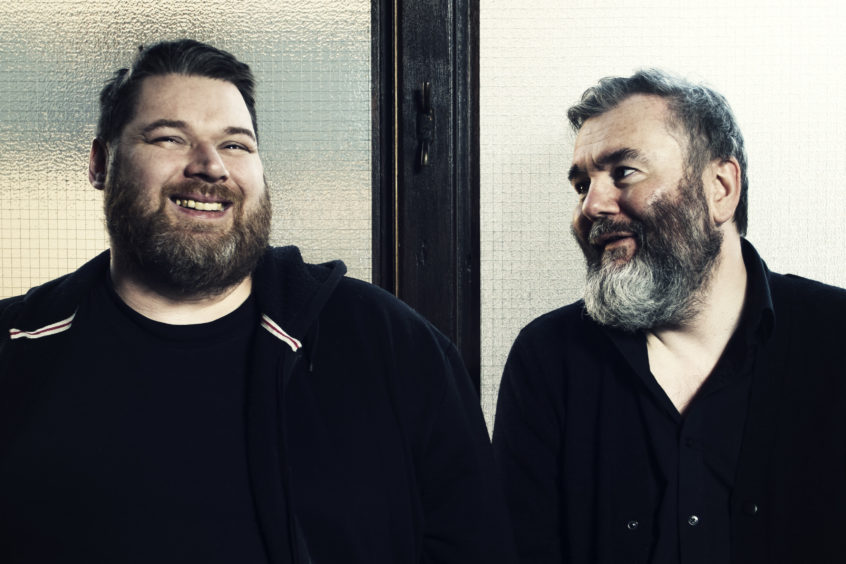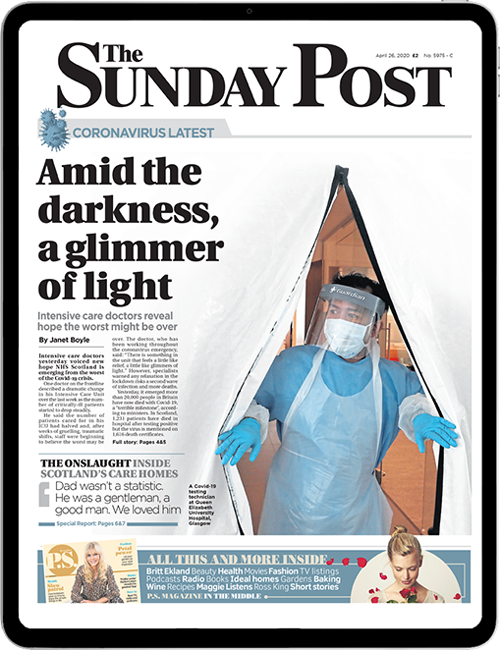 Enjoy the convenience of having The Sunday Post delivered as a digital ePaper straight to your smartphone, tablet or computer.
Subscribe for only £5.49 a month and enjoy all the benefits of the printed paper as a digital replica.
Subscribe