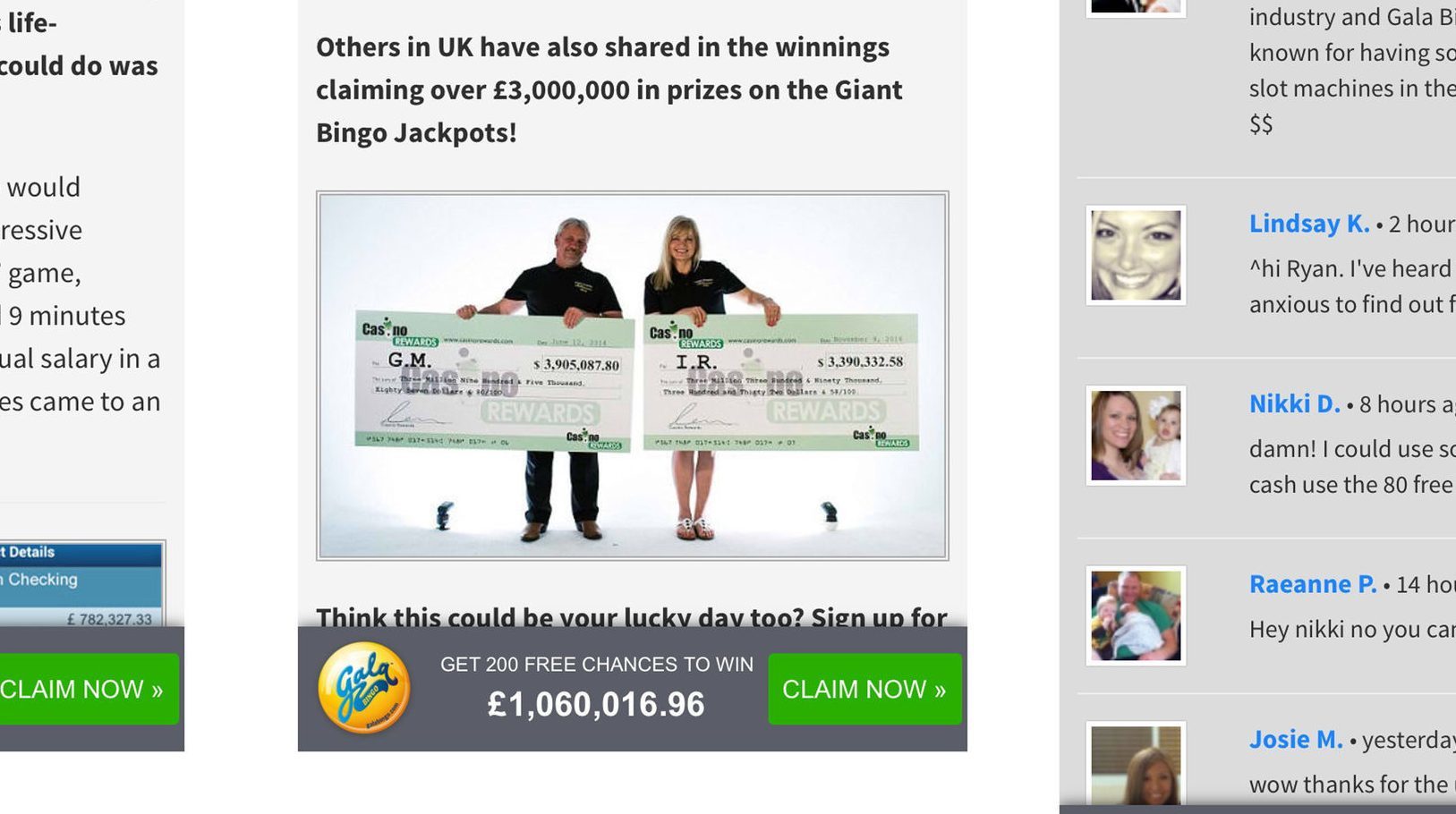 AN ad for an online bingo site has been banned for suggesting that gambling could provide an escape from depression and a way of paying off debt and medical bills.
The Gala Bingo ad, seen on the 365dailynews website, was in the form of an article with the headline: "On their wedding night he delivered a secret she wasn't ready for. The result will have you in tears."
It went on to describe a man named William who was more than £130,000 in debt after having to sell his house to pay for his wife's cancer related medical bills, and who "stumbled upon" an ad for Gala Bingo while on Facebook one evening updating friends and family on his wife's condition from the hospital lobby.
The ad said: "With little to no money to spend he admits he laughed and almost scrolled past it until he saw they were offering a promotion to that would reward him with 200 free chances at the Jackpot Giant game which at over £700,000.00 was too hard to pass up."
A complainant challenged whether the ad made its commercial intent clear, and the Advertising Standards Authority (ASA) also challenged whether the ad was irresponsible for suggesting gambling could provide an escape from depression and solve financial problems.
Gala Interactive, trading as Gala Bingo, said its agreement with the "affiliate" who created the ad had been terminated, the ad had been removed, and it had warned all affiliated partners of their conduct in respect of these types of ads.
Upholding the complaints, the ASA found the ad gave the impression it was a news article reporting on William's story.
It said: "Because we considered that the ad suggested gambling could provide an escape from personal problems such as depression and that it could be a solution to financial concerns, we considered it to be socially irresponsible and was therefore in breach of the code."
It ruled the ad must not appear again in its current form.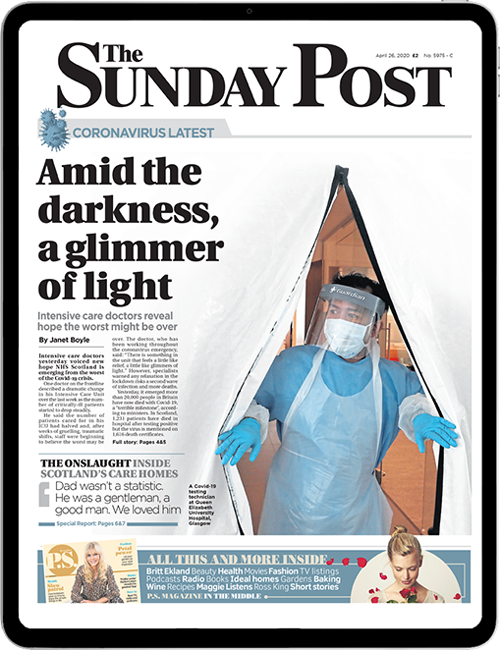 Enjoy the convenience of having The Sunday Post delivered as a digital ePaper straight to your smartphone, tablet or computer.
Subscribe for only £5.49 a month and enjoy all the benefits of the printed paper as a digital replica.
Subscribe