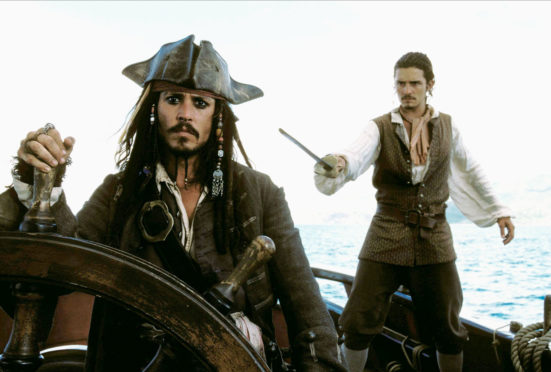 This is the captain speaking! Man the lifeboats. Sorry! Person the lifeboats! Women and children first! Sorry, females, LBGTQ+ and little persons first!
Last week, the Scottish Maritime Museum charity in Irvine, Ayrshire, decided to stop calling its ships "her" and "she" and instead describe them as gender-neutral.
It has been targeted twice by vandals who, offended by "she" ships, scratched the words out of signs.
Yet, instead of working with the police in trying to identify and prosecute the culprits, the museum seems to have given a green light to vandalism and the demands of the very few.
Sorry, but bowing down to blackmail, and rushing in to recognise the societal changes taking place in the UK by introducing gender-neutral interpretation for boats and ships does not hold water.
And, along with many other similar charities and institutions, museum bosses stand accused, guilty even, of jumping on a fast-moving, directionless, "politically correct" cruiser.
I have never, nor do I suspect have most people, ever questioned the ridiculous subject of gender inequalities of a boat or ship.
From the Mary Rose to the Endeavour, from the Ark Royal to the Queen Mary, every single boat or ship ever built, floated, rowed, towed, sailed, puffed, steamed, cruised or, indeed, sunk has, since the dawn of time, been referred to as female.
It's as futile a gesture as changing the word manhole to personhole or demanding that Santa Claus become St Nicola.
Outlawing words and terms such as "mother-to-be", "manfully" or "fatherly" is ridiculous.
It does nothing to help those who are bullied as a result of their sexuality or gender identity and, rather than encourage sensible debate on this most sensitive of subjects, it instead trivialises and polarises it.
The facts sadly speak for themselves: 83% of trans young people have experienced verbal abuse, while 60% have experienced threats or intimidation and 35% have experienced physical assault.
One in four has attempted to take their own life, and nine out of 10 have thought about it.
This depressing roll of shame doesn't stop there. Nearly 50% of trans adults have tried to take their own life.
So, can someone please explain how making boats gender-neutral or outlawing commonly used words and terms helps?
It does nothing to tackle real problems such as dealing with depression, isolation, victimisation, mental trauma and suffering, or help people recognise exactly what they are: much-loved and valued members of society.
Nor will the forcing of shared toilets help the general public.
Discussing and pragmatically dealing with the issues and concerns that many have with this contentious subject will.
In case you're wondering, I do know what I am talking about here.
I have many gay and trans friends, and my Glasgow clubs, The Garage and The Cathouse, are widely regarded as two of the most open-minded, inclusive, liberal and non-judgemental venues in the world.
Everyone is welcome. Students, rockers, indie fans and, of course, the LGBTQ+ community.
And their success over nearly three decades proves that it is a policy that works, and works very well.
The only zero tolerance we have is to those who are aggressively sexist, racist, violent, sectarian or bigoted…and anyone who refuses to accept another person's sexuality and individuality.
Calling a boat a "she" or a round metal pavement cover a "manhole" will certainly not have you marooned or thrown to the sharks.
That is a mutinous and PC plank no one should be forced to walk!