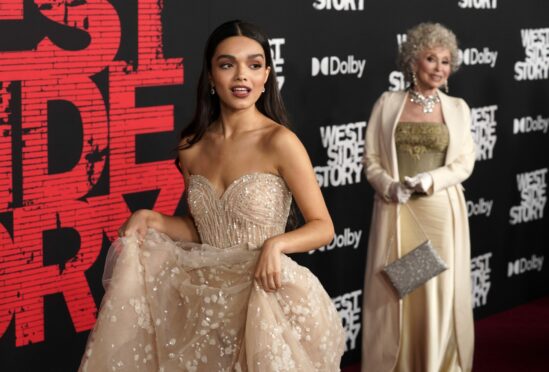 The Oscars have always celebrated dramas about triumph and tragedy, but just lately, the Academy Awards have been living their own disaster movie of pandemic restrictions, falling ratings and a lack of blockbuster nominees.
Last year, viewer numbers hit a record low for the three-hour ceremony when it opted for a lockdown event in a train station with low-wattage films, the kind of earnest speeches normally heard in hostage situations, and a bungled big finale where Sir Anthony Hopkins won Best Actor but was revealed to have skipped the event in favour of staying home in Wales, tucked up in bed, fast asleep.
Can the Oscars hit the comeback trail? Later tonight the 94th Academy Awards return to their old home of the Dolby Theatre, Los Angeles, and after several years without an MC, there are now three – comics actors Amy Schumer, Wanda Sykes and Regina Hall – who may not be international names, but are reckoned to play to the American home crowd.
Do hosts matter? Well, the most notorious Oscar awards ceremony in history had no compere. Instead, they opened the 1989 show with Rob Lowe singing Proud Mary to a giggly, sexy Snow White. Toes curled, and Disney sued.
This year's efforts to boost interest include skateboarding and snowboarding legends Tony Hawk and Shaun White, booked as awards presenters in the hope that their younger fans will drop by, while Amy Schumer even lobbied for an appearance by Volodymyr Zelensky, presumably noticing the Ukrainian president has quite the multi-media fanbase nowadays.
Even the parade of winners and losers has been overhauled this season for a leaner, tighter, starrier event, with five technical and three short film awards ditched from the live broadcast, despite protests from Academy members, including Steven Spielberg, that this turned a moment of film glory into a two-tier system.
The Academy also announced a "fan-favourite film," based on votes from the famously rational, courteous, and mature online space that is Twitter. This may be a chance for Spider-Man: No Way Home to get some Oscar love, after being shut out of the major categories, despite being the biggest box-office hit of last year. Or maybe this will be the night when Oscar learns that, no matter how desperate, you must never hand over the reins to the internet
Still, doubtful times call for doubtful measures perhaps. Not only are the ratings down, the age of the average Oscar viewer is up, because younger viewers are switching off. The Oscars are not the only awards show struggling to pull in an audience though; more people tuned in to ITV's Dancing On Ice skate-off this month than watched Rebel Wilson crack jokes about Batman at the Baftas on BBC1.
The way we watch movies began changing long before the pandemic, but the closing of cinemas during lockdown and the increase in movie consumption at home has created a new normal for Hollywood's biggest night. Streaming was once seen as a huge threat to the film industry – but tonight it will be responsible for most of the excitement at the Oscars this year.
Both of the big favourites for the coveted Best Picture award come from streaming services. The lead nominee, Jane Campion's The Power Of The Dog, is a modern take on the myth of the macho cowboy and has long been regarded at Netflix's best chance at landing Hollywood's top prize. After leading the way across the awards season so far, it heads up the red carpet with 12 Oscar nominations, including a nod to a transformed Benedict Cumberbatch for Best Actor.
Yet there is now a last-minute challenger. Power Of The Dog is easy to admire but harder to like than Coda, a small-scale. big-hearted crowd-pleaser with Emilia Jones (daughter of former choirboy, Aled) as a talented teen singer who is also a child of deaf adults, otherwise known as Coda, who is torn between her own dreams and her obligation to help run the family's fishing business.
Could Coda's recent Best Picture wins with the Screen Actors Guild and the Producers Guild be a sign that Power Of The Dog is running low on batteries, especially with Coda streamer Apple TV+ prepared to dig deep and spend big in order to push their feel-good family film to hook best picture? Or could Sir Kenneth Branagh's semi-autobiographical Belfast, about a childhood during the Troubles, nip in and steal the prize from under both of their noses around 5am on Monday morning?
There are other milestones that may be reached at the 2022 Oscars. If Power Of The Dog's Ari Wegner takes the award for cinematography, she will be the first female winner. Her director, Jane Campion, could be only the third woman to take home a director Oscar, and Troy Kotsur of Coda seems certain to be the first deaf male actor to win an Oscar. And after two unsuccessful trips to the awards, perhaps the third is the charm for Will Smith as Richard Williams, father to Venus and Serena, in King Richard, which would at least guarantee us an exuberant acceptance speech from the Fresh Prince.
After last year's low-key event, organisers have been keen to bring back some of the glitz of previous Oscar nights. A star-studded red carpet is planned, although still with pandemic protocols – attendees have to provide proof of vaccination and submit two negative tests, and masks will be required unless you are a nominee. While the Dolby Theatre normally holds more than 3,000 people, the attendance will be more limited this year, with some seats being removed to provide social distancing.
Already however, there are pandemic no-shows. The British Academy Film Awards on March 13 was a long weekend of parties before and after the ceremony, which may be the reason for a number of Covid-19 infections, including Kenneth Branagh, Oscar-nominated for directing, producing and writing Belfast, who tested positive, as did the film's Ciaran Hinds, a Supporting Actor nominee. Forced to isolate, both may have to bow out tonight.
As the finishing post for the film industry's exhaustive and often exhausting marathon awards season, the status of the Oscars has long been regarded with mixed feelings, even within the industry. "I don't care who wins the automobile awards" remarked Knocked Up star Seth Rogan recently. "No other industry expects everyone to care about what awards they shower upon themselves."
Others have gone further: "The Academy Awards are obscene, dirty and no better than a beauty contest," according to Dustin Hoffman when he was nominated for Lenny, and refused to attend the ceremony.
Five years later in 1979, however, he had a change of heart and made a gracious acceptance speech when he won the Oscar for Kramer vs Kramer. Another 10 years on, he was back, beaming, at the podium in 1989 to accept a second Oscar for Rain Man.
Maybe Hoffman had realised that a big part of the Oscars is cheerleading for the movies, and that whether you sit through the three hours of tears, cheers and humble bragging, the Oscars are important because they help define what sort of films will get made next – what sorts of stories will be considered important, and who will be considered worth telling them.
So I'll be watching tonight, even if it is through my fingers.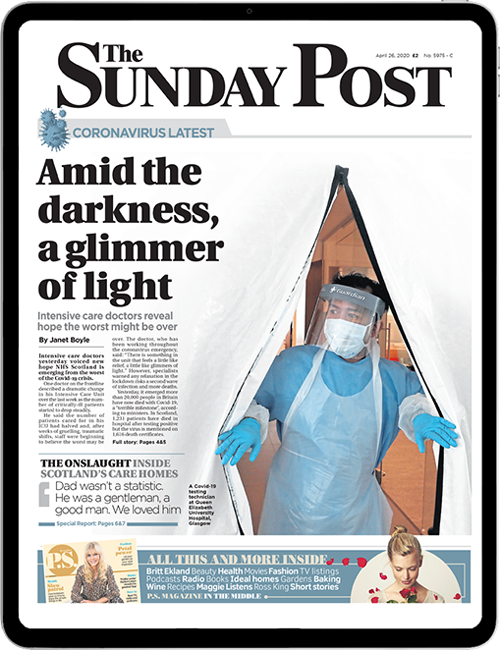 Enjoy the convenience of having The Sunday Post delivered as a digital ePaper straight to your smartphone, tablet or computer.
Subscribe for only £5.49 a month and enjoy all the benefits of the printed paper as a digital replica.
Subscribe