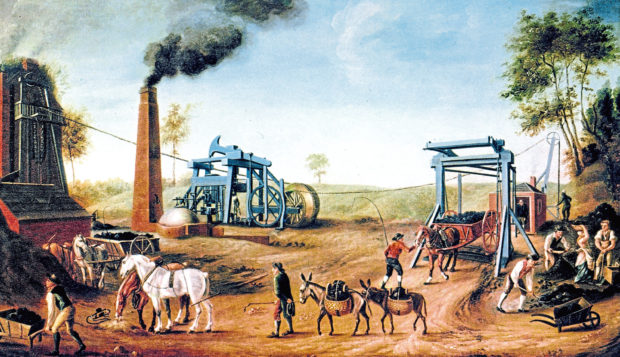 Historical writer Mike Rendell tells Laura Smith the Honest Truth about the Industrial era's unsung inventors, including Scot William Murdoch, who had a lot more to do with the inventions of gas lighting and steam-powered engines than his boss, James Watt, let on.
Why write about Britain's unsung inventors?
I kept coming across the same old names – Matthew Boulton, James Watt, Josiah Wedgwood and Richard Arkwright – as being the "architects of the Industrial Revolution" but I knew there were many others who were just as important, and whose contribution has been disregarded. I thought it was time to let others share the spotlight. It was not so much an industrial revolution as industrial evolution, and many lesser-known people helped in that progression.
Why did some great inventors fade into obscurity?
That is the nature of fame. It doesn't always go to the great and the good. Just think of today's preoccupation with reality TV stars and footballers wives! Historically, fame sometimes went not to the first person to do something, but to the one who shouted loudest, or had the most money and influence.
Who was your most surprising discovery?
Erasmus Darwin, the grandfather of Charles Darwin. He was a country doctor but was also a real polymath, making discoveries across a wide spectrum, and influencing many other inventors through his role as founder-member of the Birmingham based Lunar Society.
Do any Scots feature in your book?
William Murdoch was a fascinating character. He was born near Cumnock in Ayrshire, one of seven children, in 1754. He loved mathematics and engineering and one day set off to walk to Birmingham to apply for a job with the industrialists James Watt and Matthew Boulton.
He quickly became vital to their sale of steam engines needed to pump water out of the copper mines in Cornwall. His job was to install the machines and, in doing so, he made many refinements and improvements to the Watt design. In time, he became a full partner in the business but I suspect Watt was jealous of his protégée and tended to takes personal credit for Murdoch's ideas.
When Murdoch started experimenting with steam-powered locomotion, his efforts were blocked by Watt. And when he started to experiment with gas lighting, to replace tallow and wick candles, Watt dissuaded him from taking out a patent in his own name. Watt saw no future in the discovery that you could extract gas by heating coal – or rather, he couldn't see how he could make money out of the idea – and it was left to others to push ahead with Murdoch's invention. Within 10 years street lighting was introduced, using gas extracted from coal, but Murdoch never got a penny for his ideas.
What inventions did William Murdoch pioneer?
He pioneered gas lighting, steam-powered paddle steamers, aniline dyes and coatings (the first synthetic dyes) – and possibly the first steam locomotive, ie a steam-powered carriage.
Why isn't he better known?
Watt took most of the credit. It took until 2019 for Murdoch to be inducted into the Scottish Engineering Hall of Fame.
Do any female inventors feature in your book?
No, because I wrote a separate book about trailblazing women a couple of years ago. You have to treat women in the 18th Century differently to the men because the problems they faced were unique. Men were not subject to the same educational restraints and could do jobs women were not allowed to do. Women, especially married women, had few legal rights, making it extremely difficult for them to operate in a business environment.
That is not to belittle the importance of female contributions in science, engineering and so on but theirs was a different contribution, one made against all the odds. Men had it easy!
---
Trailblazing Georgians: the Unsung Men Who Helped Shape the Modern World is published by Pen and Sword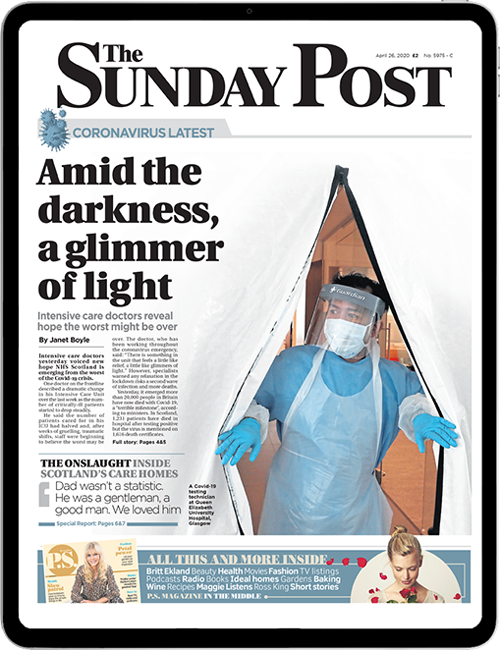 Enjoy the convenience of having The Sunday Post delivered as a digital ePaper straight to your smartphone, tablet or computer.
Subscribe for only £5.49 a month and enjoy all the benefits of the printed paper as a digital replica.
Subscribe