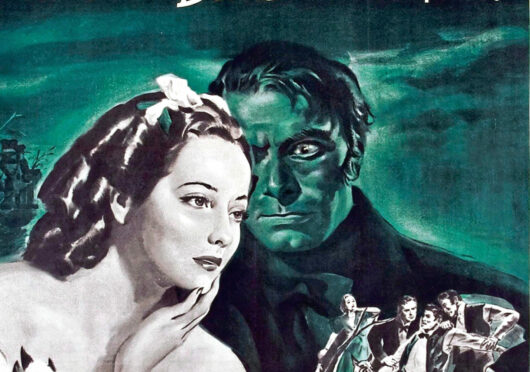 They were the three astonishing sisters behind some of the world's best-loved novels and the lives of Charlotte, Emily and Anne Bronte continue to fascinate.
Author and Bronte expert Dr Michael Stewart's book, Walking The Invisible, about to be released in paperback, traces the sisters' trips and travels across the north of England to source the inspiration behind enduring classics such as Jane Eyre, Wuthering Heights and The Tenant Of Wildfell Hall.
However, Stewart found their inspiration stretched north of the border, too, and here reveals how Sir Walter Scott's novels and stories may have inspired Emily, author of Wuthering Heights, when she wrote one of her classic novel's most famous scenes.
---
There are no shortage of tributes to Sir Walter Scott in his homeland.
Despite sporadic bursts of interest, he may be little read these days outside of academia but his monument in Edinburgh still towers 200ft and six inches above Princes Street; a stone commemorates him outside The Writer's Museum in Lawnmarket, another tower is dedicated to his memory on Corstorphine Hill; and, of course, the capital's Waverley railway station is named after his first novel.
However, some of the most enduring tributes are not made of stone but paper and ink. He was a major influence on European and American literature as the pages of some of the world's most enduring literary classics confirm, including those of the Brontes.
Scott was born in Edinburgh in 1771, the same year as Patrick Bronte, father of the Bronte sisters, and his meteoric rise began first with his narrative poetry, and until Lord Byron, who would become another influence on the sisters, he was by far the most popular poet of his time.
I'm not the first person to see Walter Scott's influence more specifically on Emily Bronte, nor am I the first to find parallels between Scott's novel, Waverley, and Emily's Wuthering Heights. Her enthusiasm is well documented.
We don't know which novels Emily read, only that she was an avid reader of his work, as was her sister, Charlotte. Scott's novel The Black Dwarf (1816) features an unrequited love of the dwarf, Sir Edward Mauley, that is similar to Heathcliff's for Catherine.
Both the dwarf and Heathcliff have demonic and vengeful personalities. The setting of Rob Roy (1817) is as wild as the moors that surround Wuthering Heights. Flora's passion in Waverley (1814) is reminiscent of Catherine's stormy passion.
Scott was a huge influence on the development of the Gothic genre. One of the best-known Gothic scenes in English literature is found in Emily Bronte's only published novel, Wuthering Heights (1847).
It tells how the main narrator of the story, Mr Lockwood, goes to visit his landlord, Heathcliff, and is attacked by Heathcliff's dogs. This savage attack brings him to a state of high excitement, resulting in dizziness and faintness and he accepts an offer to stay the night. He finds himself in Catherine's old bed chamber with a box-bed.
There he discovers writing scratched into the paintwork: the names Catherine Earnshaw, Catherine Heathcliff and Catherine Linton. He also finds her journals and reads them but falls asleep as he does.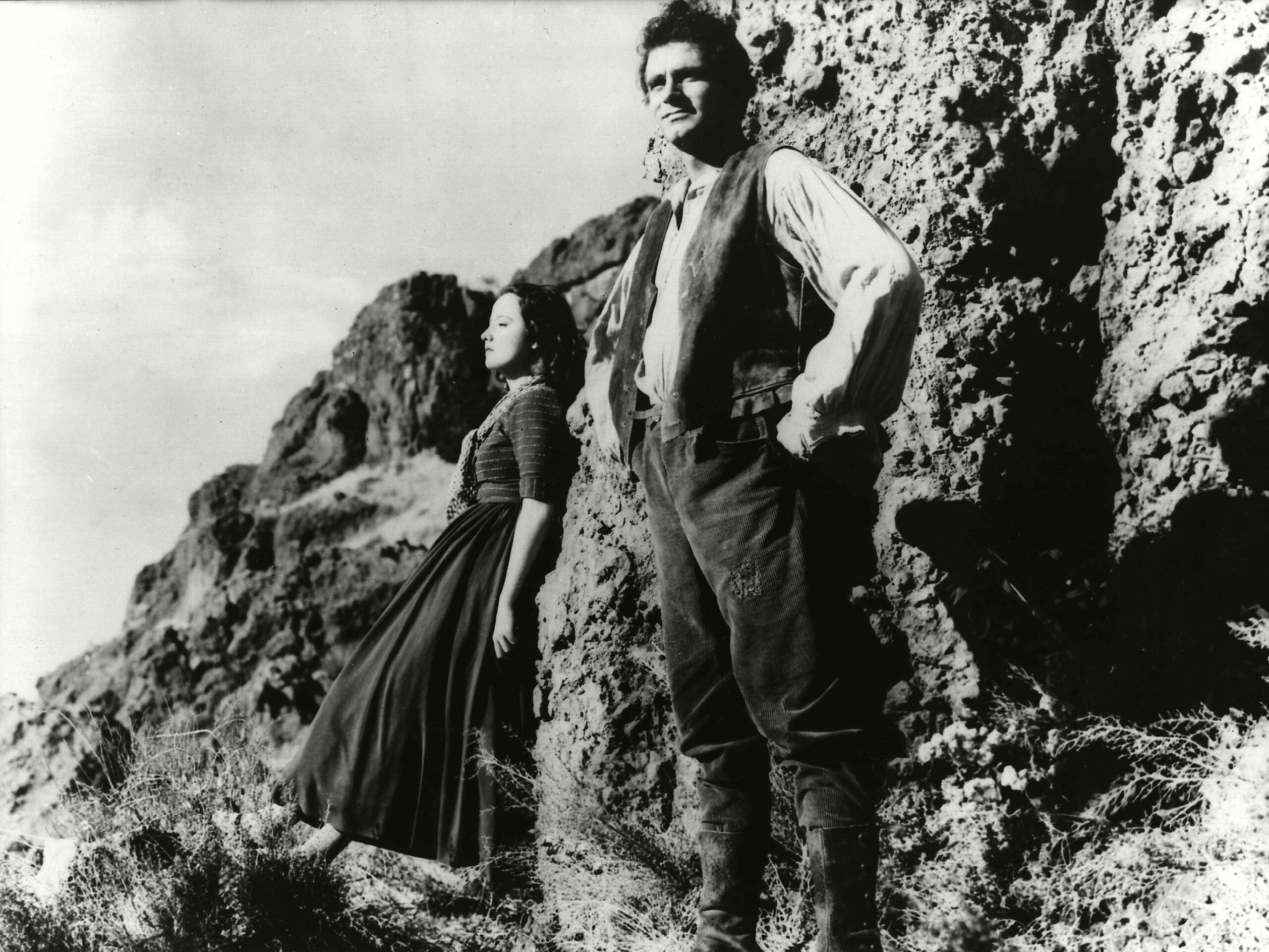 He has a strange dream then wakes to hear the gusty wind and driving snow outside his window. He also hears a fir bough tapping on the pane. Irritated by this sound but unable to open the window, he smashes the glass and stretches his arm out to seize the branch.
Instead, his fingers grasp the fingers of a "little, ice-cold hand". Horrified, he tries to snatch his hand back but the cold hand clings on and he hears the now famous refrain, "let me in!".
The ghost explains that she is Catherine Linton and has "come home, I'd lost my way on the moor!" He sees a child's face and in his fear he pulls the child's wrist on to the broken glass, rubbing it "to and fro till the blood ran down and soaked the bed-clothes".
It is a chillingly effective scene and one that has been pored over by fans and scholars of the Brontes and it features in every one of the film and TV adaptations of the book. It even inspired Kate Bush to write her debut single, which includes a poem by Bush to celebrate Emily Bronte's legacy. But to what extent is this scene a product of Emily's imagination? Or was an earlier text an influence?
Scott was a lifelong student of folklore, and Letters On Demonology And Witchcraft Addressed To JG Lockhart, Esq. (1830) found many readers during the 19th Century and influenced the Victorian vogue for the Gothic. The book is divided into 10 parts, each taking the form of a letter from the author to his son-in-law, JG Lockhart. Isn't Lockhart very similar to Lockwood, incidentally?
It looks at attitudes to demonology from Biblical times up to the 19th Century. He also writes about ghosts, and other tropes familiar to the Gothic genre. The book was a best-seller, although reception from critics was mixed. It was a book the Brontes would almost certainly have read with great interest.
In this book, Scott points out that any "external impression upon our organs in sleep" will be "instantly adopted…and accommodated to the tenor of the current train of thought, whatever that may happen to be; and nothing is more remarkable than the rapidity with which imagination supplies a complete explanation of the interruption, according to the previous train of ideas expressed in the dream, even when scarce a moment of time is allowed for that purpose.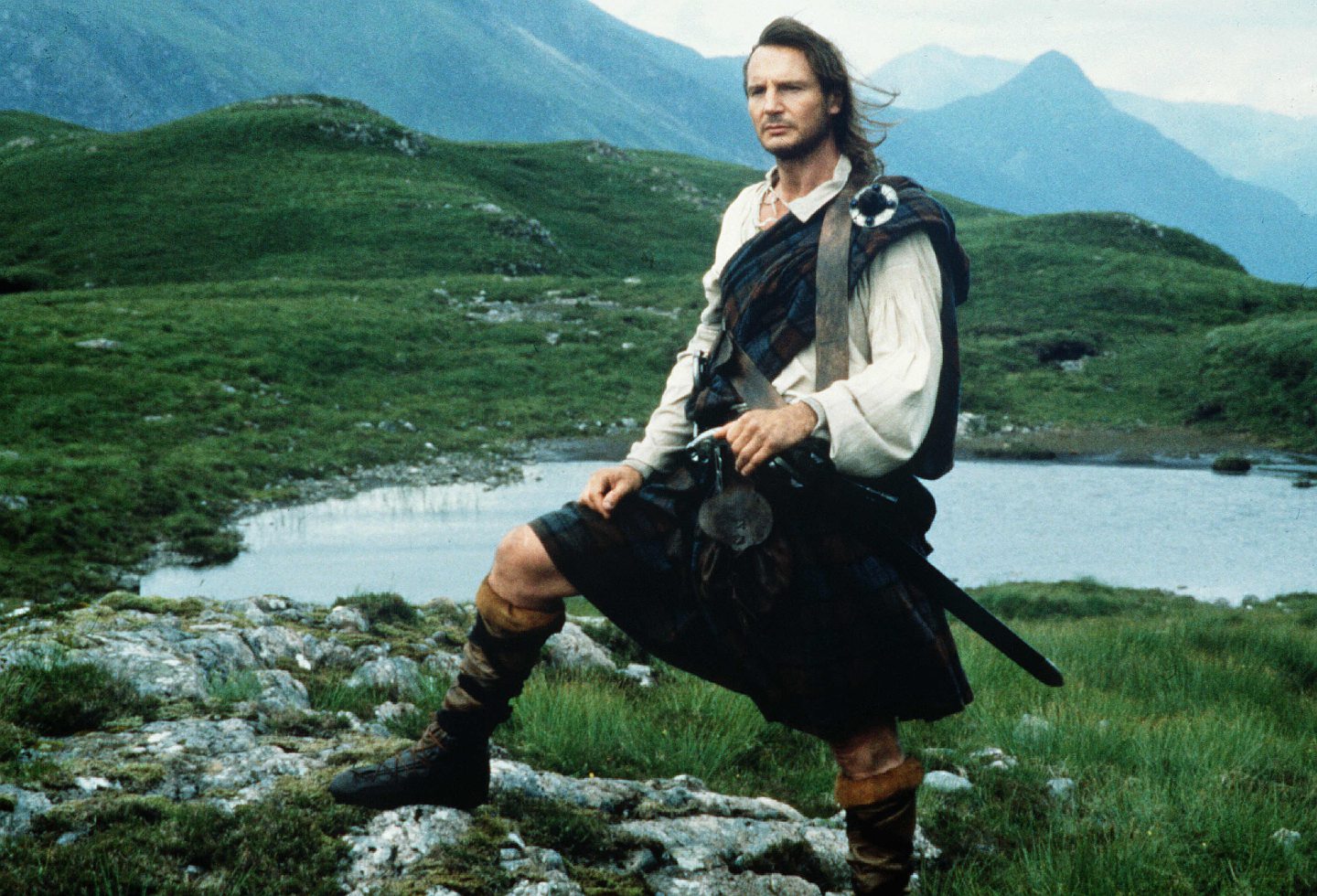 "In dreaming, for example, of a duel, the external sound becomes, in the twinkling of an eye, the discharge of the combatants' pistols – is an orator haranguing in his sleep, the sound becomes the applause of his supposed audience – is the dreamer wandering among supposed ruins, the noise is that of the fall of some part of the mass."
Scott goes on to recount a nightmare confided to him by a late nobleman: "He had fallen asleep, with some uneasy feeling arising from indigestion. They operated in their usual course of visionary terrors. At length they were all summed up in the apprehension, that the phantom of a dead man held the sleeper by the wrist and endeavoured to drag him out of bed.
"He awoke in horror, and still felt the cold, dead grasp of a corpse's hand on his right wrist. It was a minute before he discovered that his own left hand was in a state of numbness, and with it had accidentally encircled his right arm."
Unlike the phantom in the nobleman's nightmare, Lockwood's phantom wants to pull herself into the bed, not pull him out of it but in this passage, there is a great deal of similarity with the scene that would become iconic, not just in the Gothic tradition, but in the whole of European literature when another "little, ice-cold hand" will cast a chill over Wuthering Heights.
---
Walking the Invisible by Michael Stewart is published in paperback by HQ, HarperCollins later this month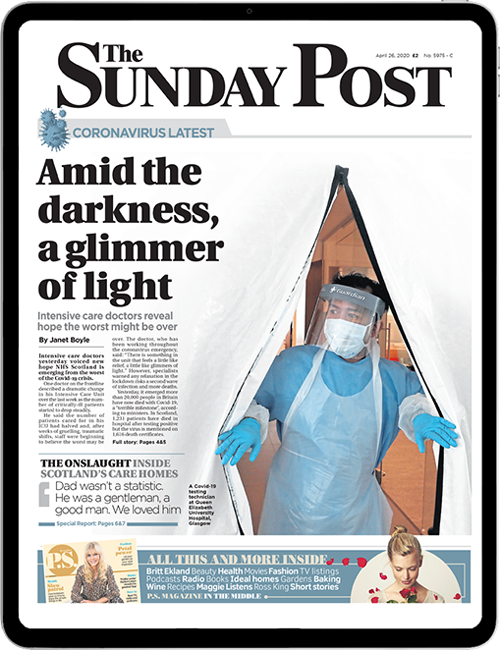 Enjoy the convenience of having The Sunday Post delivered as a digital ePaper straight to your smartphone, tablet or computer.
Subscribe for only £5.49 a month and enjoy all the benefits of the printed paper as a digital replica.
Subscribe