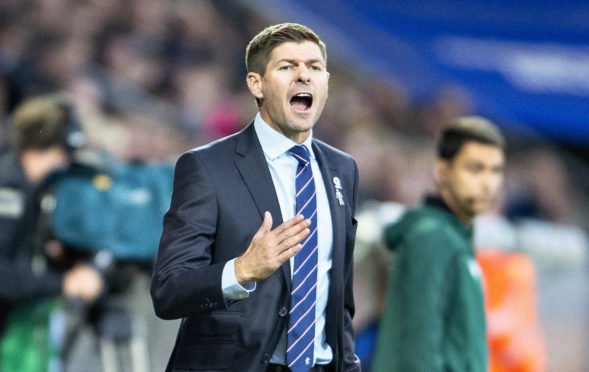 Steven Gerrard has an insatiable hunger for success.
And the Rangers manager expects everyone at the club to be the same.
He doesn't care if you're a youth player or the new sporting director – there has to be that same desire to land trophies.
After the high of Thursday's win over Porto, Gerrard leads his team back into league business today when they visit Livingston.
The players have been warned to expect a different challenge to the one that saw them emerge with a 2-0 victory over the Portuguese.
Things are very much going in the direction that Gerrard hoped they would at the start of this season.
His team is tied with Celtic at the top of the table, they've reached the League Cup Final and have an excellent chance of progressing to the knock-out stages of the Europa League.
But the 39-year-old isn't resting on his laurels.
He has now started building a working relationship with new sporting director Ross Wilson.
The 36-year-old arrived from Southampton last month, and will have a key role to play when it comes to shaping the first-team squad at Ibrox.
One of the toughest jobs could be keeping or replacing striker Alfredo Morelos.
Gerrard said: "Certain things have to remain private, like what's been said between manager and sporting director.
"But Ross has had a positive week. He's been welcomed in and is getting used to his new surroundings.
"We've had some interesting meetings and talks.
"It's difficult to predict whether we'll have a strong relationship. I've only known him in person for around 10 days.
"Before that, we had two or three conversations. Relationships take time to build. I'd never met him previously, so it will take time. But I've been impressed by what I've seen so far.
"He seems like a really humble guy, who is prepared to put in a lot of work.
"He'll fit in no problem. As a staff, we have a responsibility to help him do that.
"And then relationships begin to build and grow.
"The important thing is that we all want the same for this club – as soon as possible.
"That's the first good, strong vibe that I get off Ross. He's hungry to improve things and help us grow what we've done for 18 months.
"If you haven't got that hunger inside you, you shouldn't be here. I know I've got it.
"We're working for a hungry set of supporters. You only have to look at the wall inside the training ground with the club's achievements on it to realise what we're dealing with here.
"This club is a beast. You have to be hungry if you want to work for it and represent it."
Gerrard is determined that Morelos will continue to represent Rangers beyond January.
He hasn't asked for any special effort to identify a replacement, despite the Colombian again making noises that he will move on in the near future.
Gerrard said: "We never stop looking for replacements for all of our players.
"When a window opens, every one of our players has a price.
"But a decision like that wouldn't have anything to do with me, because everyone knows what my answer would be – certainly with Morelos.
"Let's paint a picture of selling him in January.
"What club out there is going to let you buy a player as good as Alfredo? It's impossible. It's not going to happen.
"The same goes for every player I want to stay here. I'd be as strong as I could be with my opinions.
"But I don't own the club. We expect bids to land, not just for Alfredo, but for all the players who are flying at the moment.
"That decision will be taken out of my hands, but Dave King and the Board know – and they'd know again if a bid was to land – what my feelings would be towards it.
"It's OK saying we'd have a list of replacements. But you can never predict whether a replacement would come in and do as well as the player already here."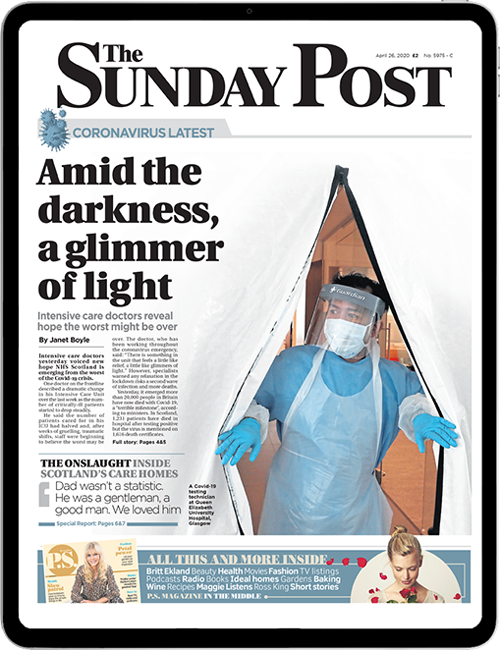 Enjoy the convenience of having The Sunday Post delivered as a digital ePaper straight to your smartphone, tablet or computer.
Subscribe for only £5.49 a month and enjoy all the benefits of the printed paper as a digital replica.
Subscribe