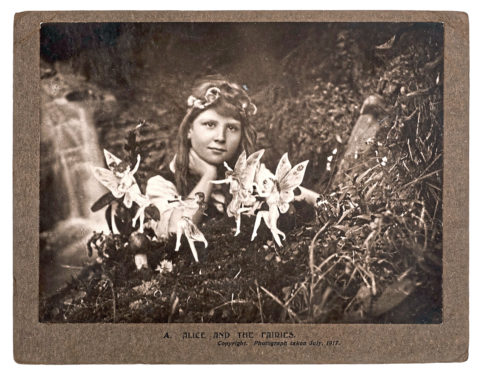 They are creatures of Middle Earth legend. But some believers claim to have spotted them down the supermarket. And thanks to films like Secret Of Kells, they have again captured the popular imagination.
Author Simon Young tells Alice Hinds the Honest Truth about fairies.
What made you interested in researching fairy sightings?
A census was carried out in the 1950s to prove that fairies existed.
I carried out my own census to find out what kind of people see fairies in the 21st Century.
We included the responses to the census in our book.
It is fascinating to have an overview of more than a millennium-and-a half of sightings in the British Isles and even the Americas. Scotland, like Ireland, has many unique and interesting sightings.
What are the characteristics of Scottish fairy tribes?
Lowland and Highland are very different: Lowland fairies have far more in common with the fairies of northern England than they do with the fairies to the north.
If they were films, the Lowland fairies would be a bittersweet romantic comedy.
The Highland fairies would, on the other hand, be a slasher horror flick.
Do you have a particular favourite sighting story?
I like modern sightings which, unbeknownst to the witness, recall those from centuries before.
There is one New York state sighting, for instance, from the 2000s that has parallels with fairy experiences described in early modern Scottish witch trials. I also love the fairy sighting in a Scottish supermarket…
Has Hollywood changed how fairies are perceived? Is there a film or TV series that you do like?
Hollywood has reinforced the idea that fairies have wings – something that was not the case before the Great War.
It is not what people reported about their encounters.
In the original Peter Pan, Tinkerbell was portrayed as a light, and not as a character with butterfly wings.
Over the years, Hollywood has also taught us that fairies look after nature.
This is not there in reports prior to about 1900, but children today, including my own, grow up with the idea.
As with Hollywood's Tinker Bell, I'm not convinced by Carnival Row, but I do recommend watching Secret of Kells, probably the best attempt by cinema to put fairylore on the screen.
If you have kids, Totoro, a Japanese fairy film, is also fabulous.
How important was the census to our understanding of modern attitudes to fairies?
It is useful because you have 500 different accounts, with about 200 so far in Fairy Census II. Whether you believe in fairies or not, you now have data to argue with.
Is there a knack for spotting fairies?
A large number of fairy sightings took place while people were relaxing in the garden, or while they were lying in bed. Perhaps not surprising. But how do you explain the fact that an unusual number take place while watching television or driving? One reader suggested that the best way to see a fairy was to watch television continually in bed. She might be right.
What – or who – is the Whuppity Stoorie?
That's the Scottish Rumpelstiltskin and perhaps the best name of any British fairy.
Is it true Arthur Conan Doyle was a fairy spotter?
He didn't see fairies but he believed, passionately, that other people did.
If he had been alive today he wouldn't have contributed to the Fairy Census, but I like to think that he would have helped publicise it.
What should I do if I've seen a fairy?
Go to the Fairy Census II: just key in fairyist.com/survey/. I'd love to hear it and take anonymity very seriously!
---
Magical Folk – British and Irish Fairies from 500AD to the Present, published by Gibson Square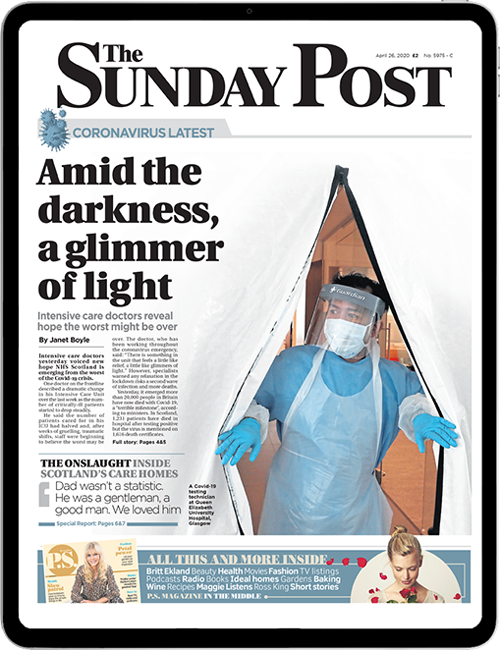 Enjoy the convenience of having The Sunday Post delivered as a digital ePaper straight to your smartphone, tablet or computer.
Subscribe for only £5.49 a month and enjoy all the benefits of the printed paper as a digital replica.
Subscribe