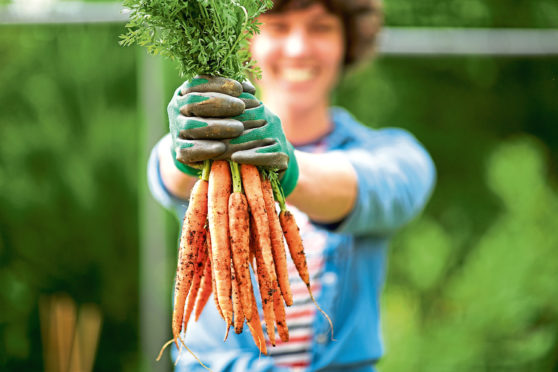 The first of the pea shoots have just been sown and I can't wait to taste their fresh flavour. Cut the top couple of centimetres when the shoots are around 10cm tall, steam them briefly and they are like an early taste of summer.
Under cover the spinach is growing strongly. I love this picked when still very young and added to salads, especially if it comes served with a few home grown radishes. If you want to try growing carrots but have heavy or stony soil, then why not grow them in containers instead? You don't need to attempt a world record, like those extra long roots that are grown in drainpipes by giant vegetable exhibitors. Small, round carrots such as the variety Paris Market will flourish in a window box.
And growing carrots this way is a good method for defeating the dreaded carrot fly, which despite its name can't get very high off the ground. Raising crops to a height of 2' will keep them well beyond its flight path.
Carrots, along with potatoes and peas, are among those vegetables that get gardeners hooked on growing their own. There's nothing to match their taste when picked fresh from the plot and served up less than half an hour later.
Another vegetable that definitely improves when cooked quickly after picking is sweetcorn. Last year my neighbours grew a good crop in their polytunnel, but its tall stems will also grow well outdoors if given a sunny spot.
Sweetcorn is wind-pollinated so needs to be grown in blocks in order to achieve a good crop. It is ripe when the corn exudes a milky sap when squeezed and it should be cooked immediately on picking, before the sugars have a chance to turn to starch.
If you want to grow basil but don't want to wait for it to germinate, then get yourself a pot of the fresh stuff from the local supermarket. What you will have will essentially is a pot of seedlings, which will grow into healthier, stronger plants if you separate them out and grow each one in its own pot.
You can do the same with trays of "living lettuce", moving them either into the ground or into large containers and growing them on until they are full-sized plants, ready to serve up as fresh and tasty salad.
---
What's in bloom?
Evergreen azaleas are beginning to open their brightly-coloured flowers. These useful, low-growing shrubs add structure to the garden all year round and brighten up borders in spring. Grow them in acidic soil that doesn't dry out in summer.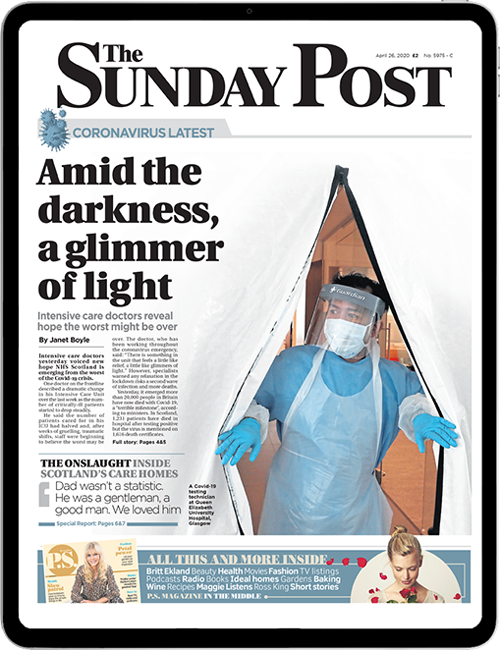 Enjoy the convenience of having The Sunday Post delivered as a digital ePaper straight to your smartphone, tablet or computer.
Subscribe for only £5.49 a month and enjoy all the benefits of the printed paper as a digital replica.
Subscribe