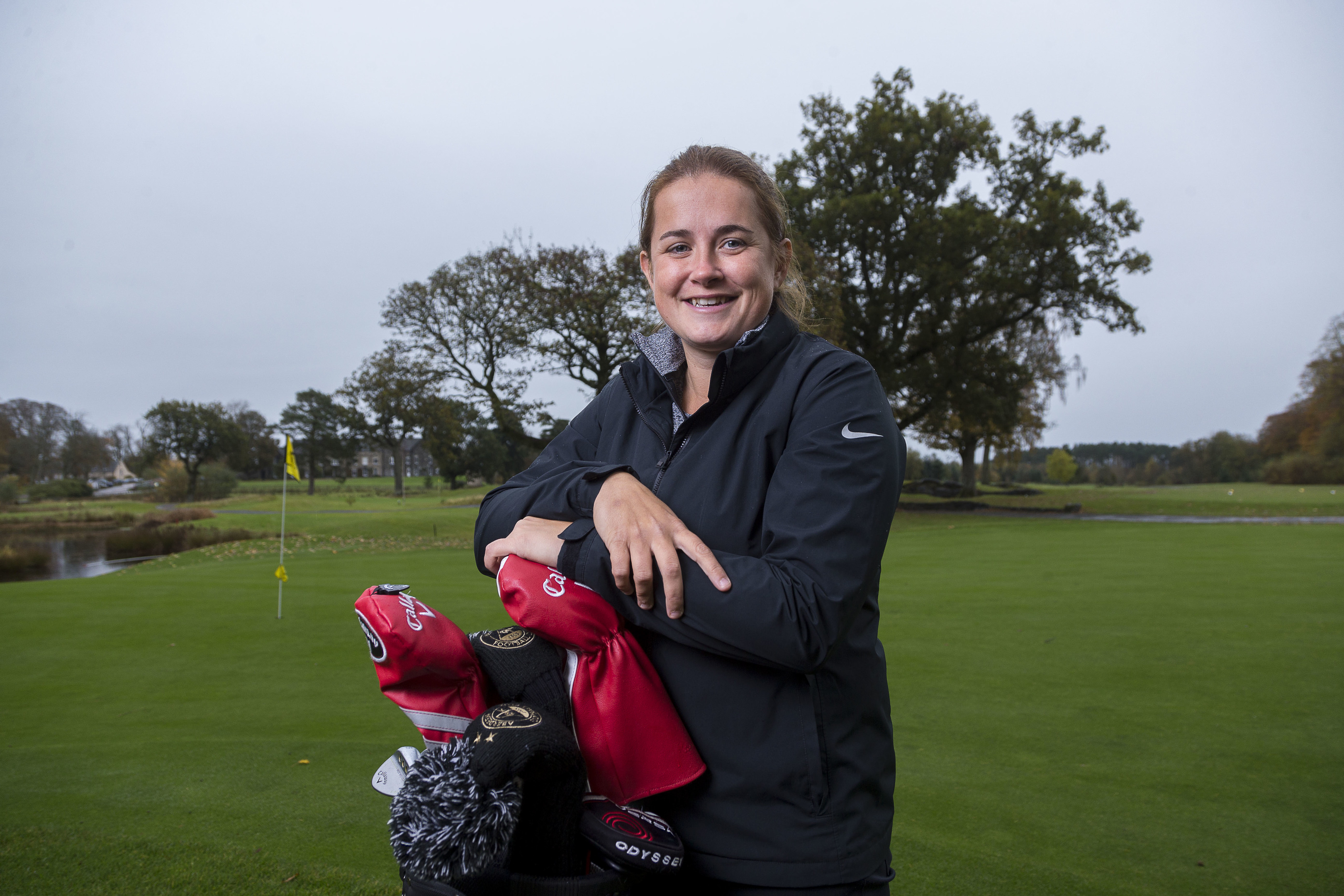 SHE's the budding darling of the golf course.
Dubbed Scotland's answer to Tiger Woods, the child prodigy – who was playing off scratch while her contemporaries were glued to games consoles – is about to hit the professional ladies' world competition circuit.
But Michele Thomson, 28 – winner of last year's Spanish Open – bunkered her first shot at pro success, giving up golf to join Scotland's police force.
Now, having re-thought her career, she reveals in an exclusive interview with The Sunday Post why she finally decided to trade her life on the beat for a return to the green.
When we meet, Aberdeenshire lass Michele is settling down with a coffee at the luxury Meldrum House Country Hotel and Golf Course, whose management endorse her promising golfing career.
It's a far cry from her early days as a member of Ellon's McDonald Golf Club – which she still loves.
Gazing out of the window, she nods towards the challenging 18-hole US Golf Association constructed course and adds: "Just look at it. It's beautiful. I'm very lucky to be here and to be back in the game."
The girl who first picked up a golf club aged 11 in the aftermath of her 38-year-old mother's death is stoic as she reveals: "I had been playing golf ever since my mum passed away. She had been ill a long time.
"Golf took me out of the grief for a while. I just lost myself in the beauty of the game. It became my escape.
"I turned pro first time when I was 20. I did it for a year but I wasn't really ready for it. I was used to playing in teams as an amateur. I felt lonely on tour – I hated living out of a suitcase. I took it all for granted.
"After so many years playing I wanted to do something different. I wanted to try the real world."
The Aberdeen FC fan admits: "I threw my clubs away and didn't pick them up again for nearly four years."
Her father Graham was devastated. The company boss, who himself has a handicap of 12, had introduced his grieving children to the game. Michele's brother Mark plays off five.
But she says: "My dad was great. He retrieved my clubs – unknown to me – and kept them for me. He allowed me to do what I felt I needed to do. He just wanted me happy."
The former Ellon Academy pupil, who left school with a string of standard and higher grade certificates, tried a few jobs – mostly on driving ranges and in bars – before settling on a schoolgirl dream.
"I had wanted to join the police since I was 16," she says.
"When I was growing up I used to watch The Bill on TV. I loved it. At the time my uncle was in the police and used to tell me stories about the force. I wanted to be part of that."
In 2012 she joined the Scottish Police College at Tulliallan Castle in Alloa and embarked on a gruelling 10-week training programme before being pitched – with a mentor – on to the streets. She was 24.
Her golfing history – competing as an amateur as part of the Great Britain and Ireland team in the Curtis Cup at the Old Course, St Andrews in 2008, winning the Scottish Amateur Championship at Lossiemouth in the same year and gaining pro status with a plus-four handicap – were now all distant memories.
But her time with Grampian Police, now Police Scotland, was just what she needed. She recalls: "It was a lot tougher than I thought it would be, but my mentor made it better. The main things you have to deal with are road accidents, sudden deaths and domestic abuse.
"The first time I saw a death, it was quite upsetting. That was a real life, someone's family you were dealing with. I do not think people realise how much work the police do. They don't get enough credit for it. It is hard, the things police have to see and then black out before they go home.
"When you are 16 you do not realise the extent of that and of what you will be going into. But there is a tremendous amount of support and camaraderie in the force. It is a really rewarding career. And I loved the adrenalin. I could never do a nine-to-five job."
She is pensive for a moment and adds: "I matured a lot in the year-and-a bit I was with the police. It helped me to see things more clearly – that the first time I turned pro in golf I had not given it my all. I had the talent but I had not fulfilled my potential.
"My time in the police made me realise that golf was my everything. I wanted to give it one more shot. I really hadn't realised how lucky I was being a golf pro and travelling the world."
Michele left the force and took a job as a caddy at the Trump International Golf Links at Balmedie, Aberdeenshire.
It turned out to be a lucky break when a client Dave MacKay, executive chairman of Aberdeen based oil firm PD&MS, offered her sponsorship. And together with her old coach Neil Marr, she began to work on her game.
But Michele admits "I was complacent and thought I could be as good as I was but it wasn't the case. It took a lot of practice to get back to where I wanted to be but after 18 months I was there. I'm a much better player now."
The proof of the pro pudding came in 2015 when she claimed her first win on the Ladies' European Tour access series.
She giggles about comparisons made between her and Tiger Woods: "I would like to be like him – but only on the golf course! Like him, though, I owe everything to my dad. I could have gone off the rails if it hadn't been for him."
And what about her mum? "She would never have imagined that I would be a professional golfer but I'd like to think she would be proud."
An exciting future now beckons for Michele, with a 2017 calendar packed with competitions worldwide. She is thrilled at the prospect but admits she will miss her family, especially her niece Hannah, who at nine is already golfing.
Michele breaks into a broad smile when asked her greatest ambition.
"To win the British Open," comes her emphatic reply. But what about boyfriends and marriage? She throws her head back and laughs: "Nah! I'm married to the game."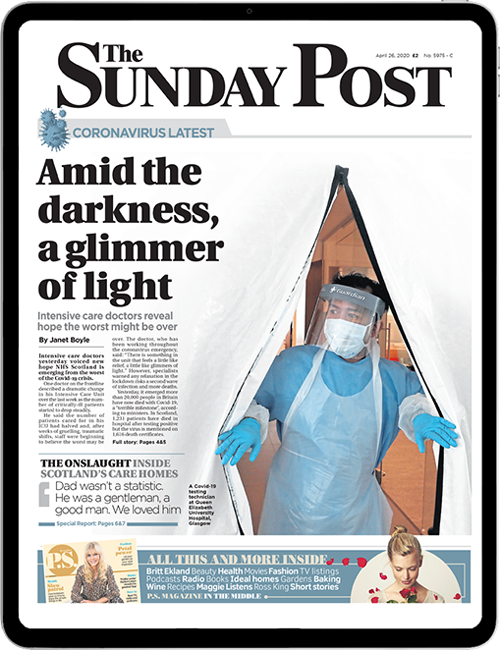 Enjoy the convenience of having The Sunday Post delivered as a digital ePaper straight to your smartphone, tablet or computer.
Subscribe for only £5.49 a month and enjoy all the benefits of the printed paper as a digital replica.
Subscribe