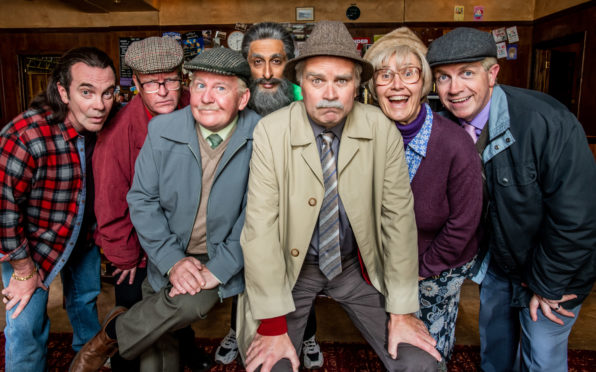 The final series of Still Game hits our screens this weekend on the new BBC Scotland Channel.
Lead characters Jack and Victor have been household names for years thanks to the hit sitcom, which will bow out after eight series.
But before they entertained millions of TV viewers and broke records with live shows at Glasgow's SSE Hydro, the Craiglang pensioners were stars of the stage and also featured as part of Chewin' The Fat.
The sketch show, created by Greg Hemphill and Ford Kiernan, began on BBC Radio Scotland before becoming a TV series between 1999 and 2005.
Taysiders in Space, Karen Dunbar's Sniffer and The Big Man had Scots in fits of laughter, but the big hits were Jack and Victor.
Here we list some of the iconic shows that began in similar fashion…
---
Rab C Nesbitt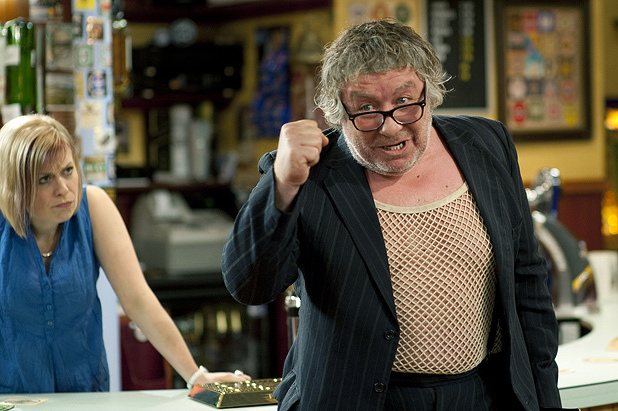 One of Chewin' The Fat's predecessors, Naked Video, launched Glaswegian unemployed alcoholic and self-proclaimed 'street philosopher' Rab C. Nesbitt into the public eye.
The character, played by Gregor Fisher, appeared on the show between May 1986 and November 1991.
The string-vested slob received his own breakout show in 1988, which became a Scottish favourite throughout the nineties.
The show looked to have ended in 1999, but a Christmas special brought Rab back to our screens in 2008.
Further episodes in 2010 and 2011 followed, and a live show similar to Still Game has been mooted.
---
Francie & Josie
The double act of Rikki Fulton and Jack Milroy first appeared on The Five Past Eight Show in the Alhambra Theatre Glasgow during the 1958 season.
They soon got their own show on Scottish Television, The Adventures of Francie and Josie which catapulted them to success across the UK.
A recent stage show paid tribute to the comedy duo, who are both sadly no longer with us.
Liam Dolan and Johnny Mac took on the roles of Francie and Josie.
---
Alan Partridge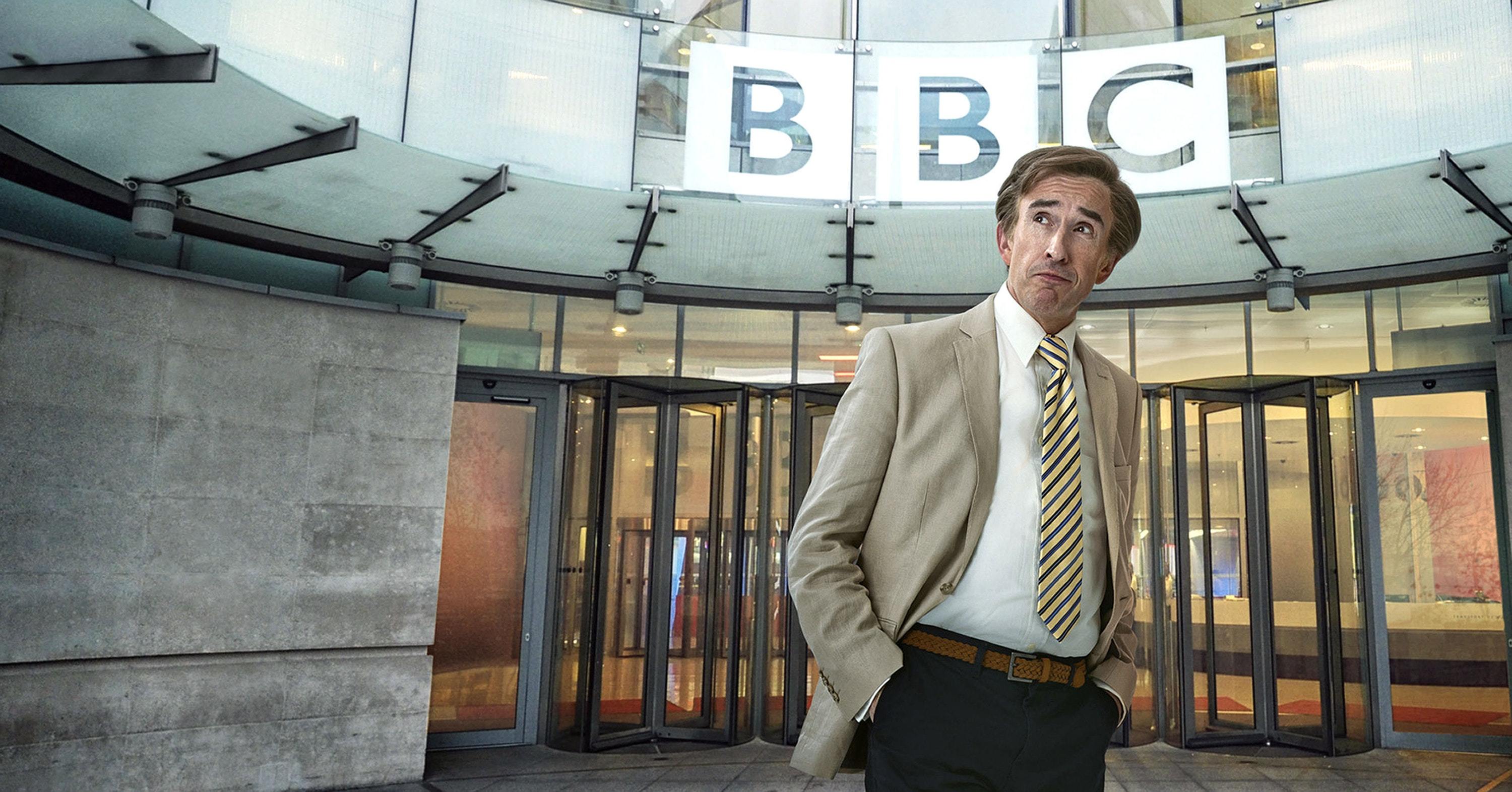 Steve Coogan's parody TV presenter first appeared on  BBC Radio 4's On The Hour.
Co-created with Armando Iannucci, he was a spoof sports presenter who went on to have his own Radio 4 show, Knowing Me, Knowing You with Alan Partridge.
A sitcom, various shorts and a film all followed in later years. Partridge is back on the BBC with a prime time chat show, starting next week.
---
Absolutely Fabulous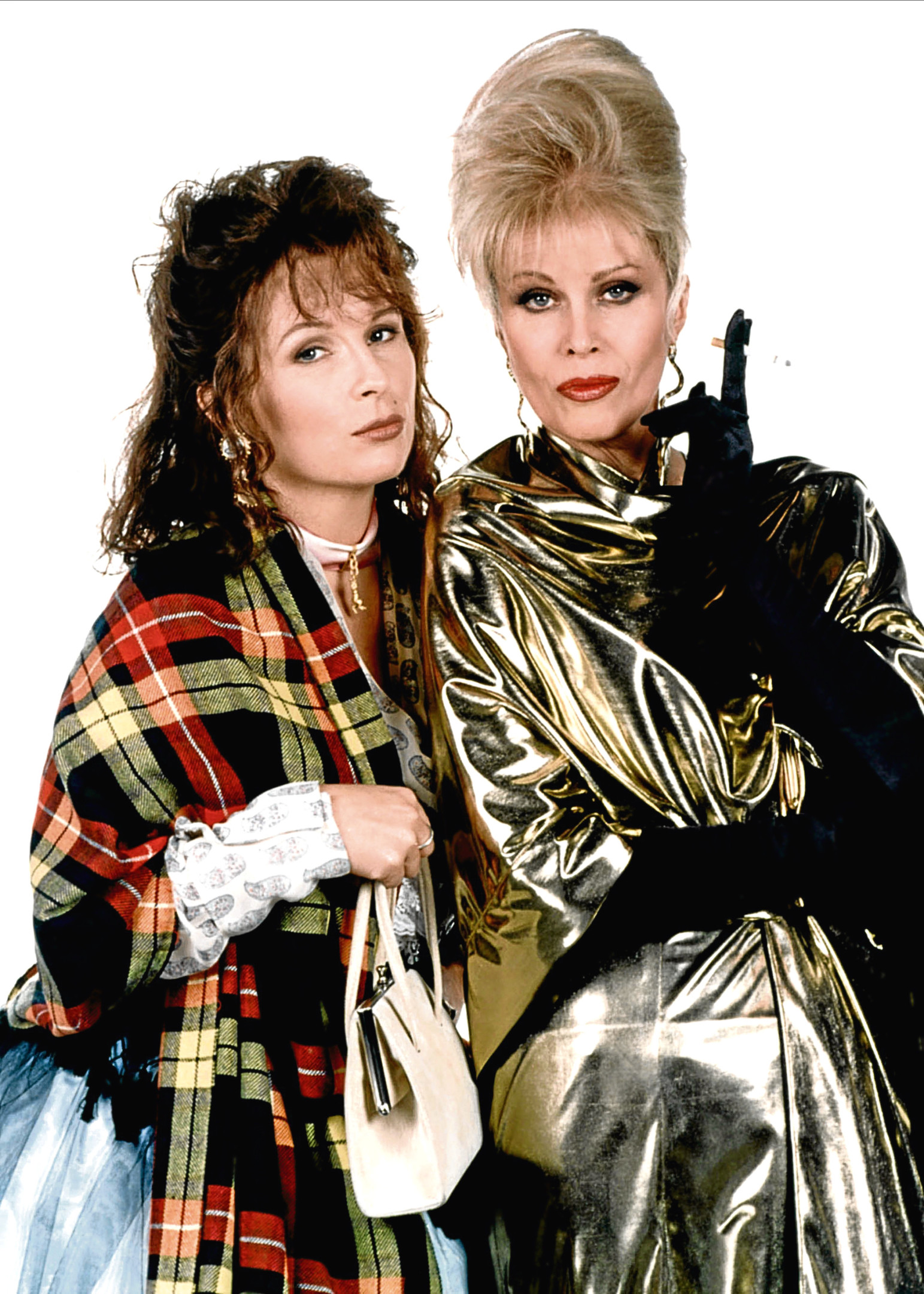 Based on the 1990 French & Saunders sketch Modern Mother and Daughter, the series starring Jennifer Saunders and Joanna Lumley first aired in 1992.
The adventures of Edina and Patsy in the world of PR and fashion became one of the UK's favourite sitcoms and, in 2016, a big screen version was released.
---
The Simpsons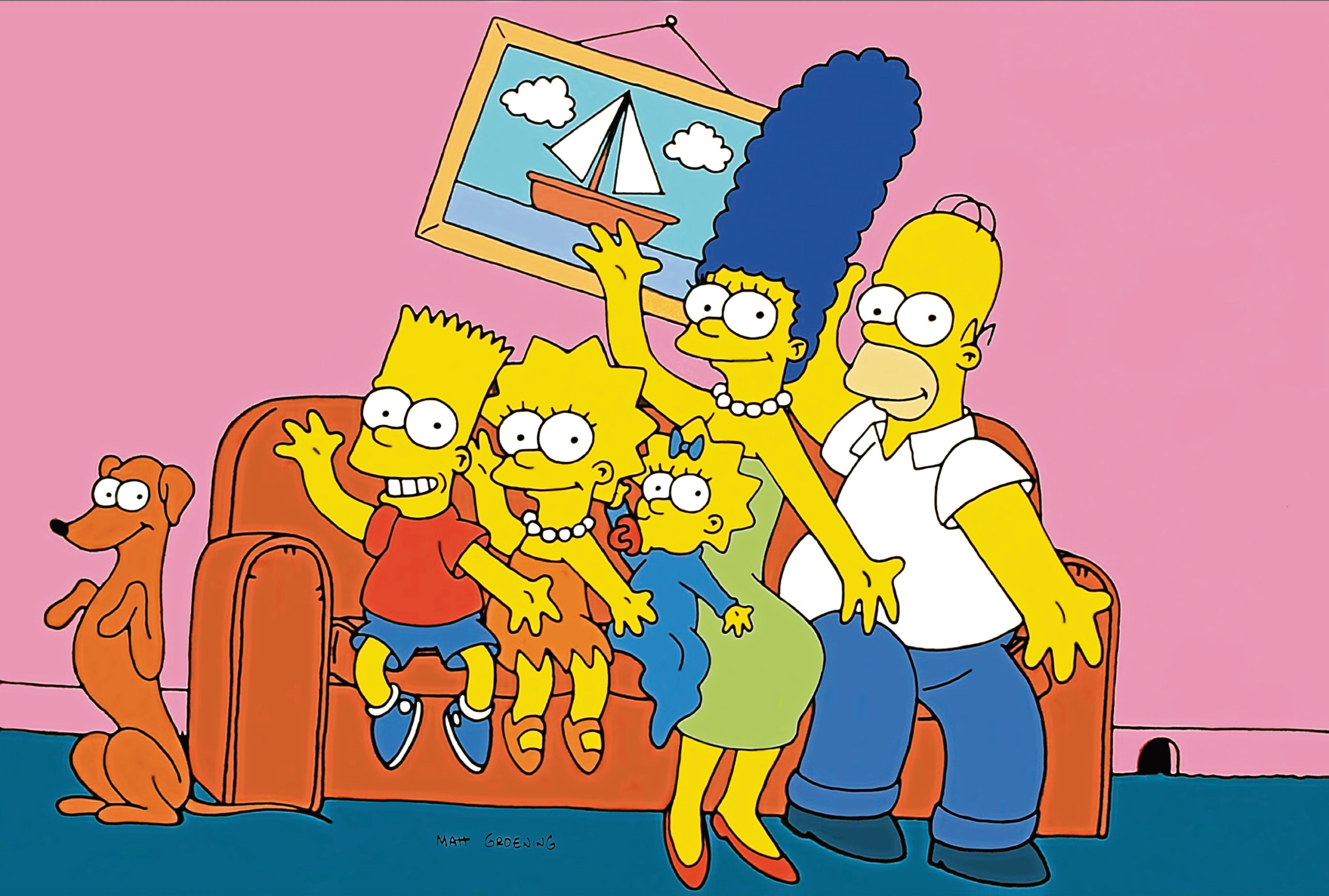 A series of shorts based on Matt Groening's Simpson family were first aired as part of The Tracey Ullman Show 32 years ago.
They proved popular enough to get their own show, which would become one of the most famous of all time across the globe.
After over 600 episodes, The Simpsons is still going strong – although many consider its best days to be behind it.
---
Ali G / Borat / Bruno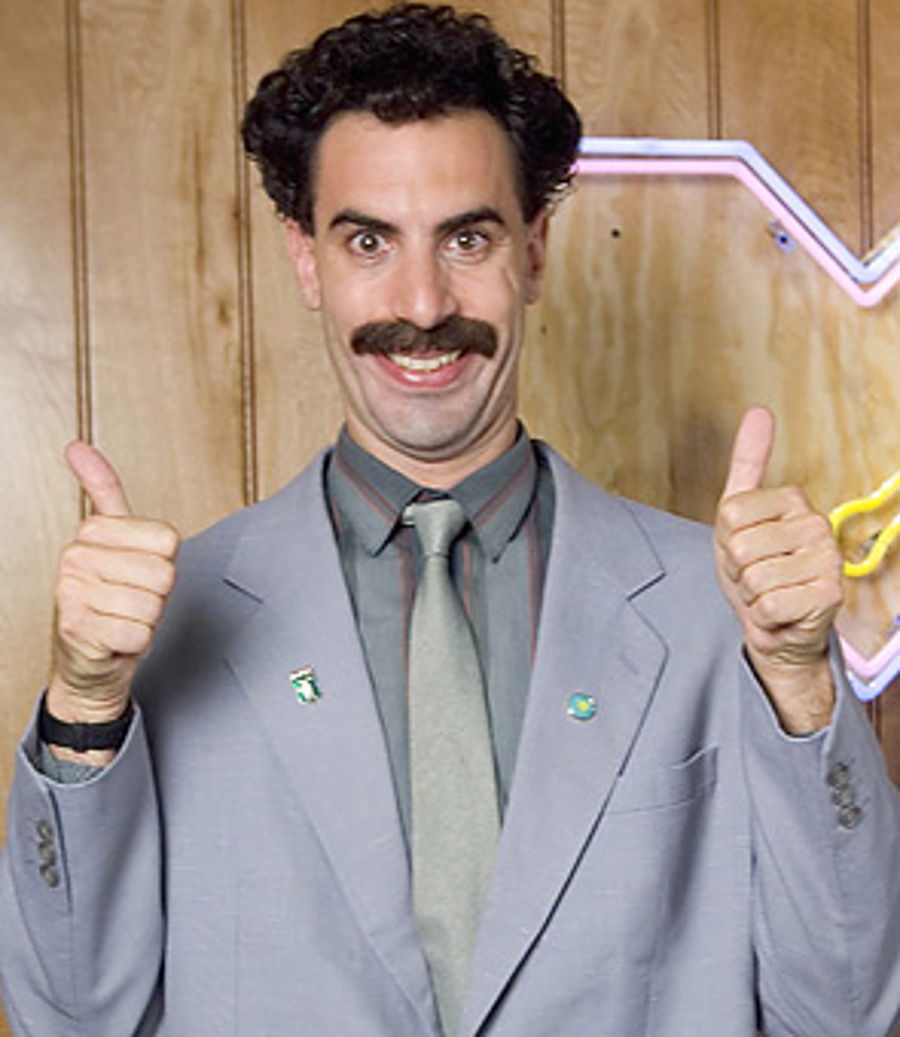 Three major films came off the back of characters in Sacha Baron Cohen's Da Ali G Show, which first aired on Channel 4 in the UK back in 1999.
The second and third series aired on US channel HBO.
The character of Ali G got his own film Ali G Indahouse in 2002, which was followed by Borat: Cultural Learnings of America for Make Benefit Glorious Nation of Kazakhstan in 2006 and Brüno in 2009.
---
The Muppets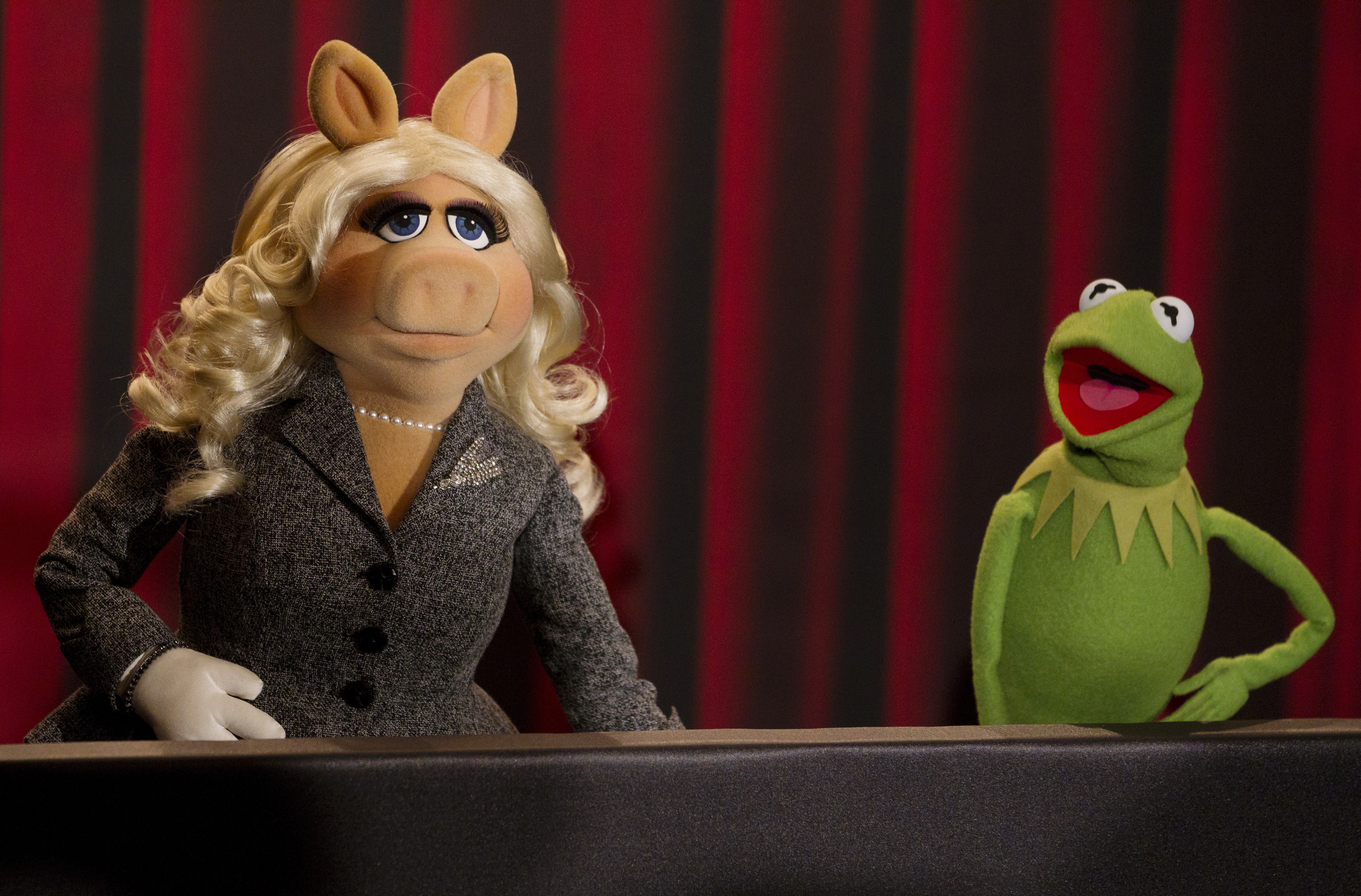 The Muppets, the eclectic cast of puppets created by Jim and Jane Henson, have generated millions at the box office in recent years.
And their TV career started back in 1955, when Kermit and co. first appeared on Sam & Friends – the Hensons' mixed live-action and puppetry show on Washington D.C.'s WRC-TV.
They went on to appear in adverts and on US talk shows in the 1960s before joining Sesame Street. A standalone series The Muppet Show began in 1976, which won four Emmy Awards.
They went on to feature in numerous blockbuster films.
---
Beavis & Butthead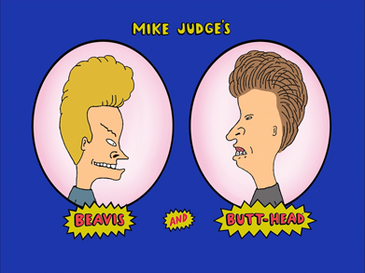 The animated adult sitcom first aired as a short on MTV anthology show Liquid Television.
On the strength of its appearance on the cartoon showcase, which also aired in the UK on BBC Two, MTV asked creator Mike Judge (who voices both Beavis and Butt-Head) to make the story of the teenage delinquents and couch potatoes into a series.
The show was a hit in the US in the mid-1990s, but split opinions between those who thought it was an intelligent and creative comedy critique of society and those who thought it lewd and crude.
The show was revived briefly in 2011, and also spawned a spin-off itself, Daria.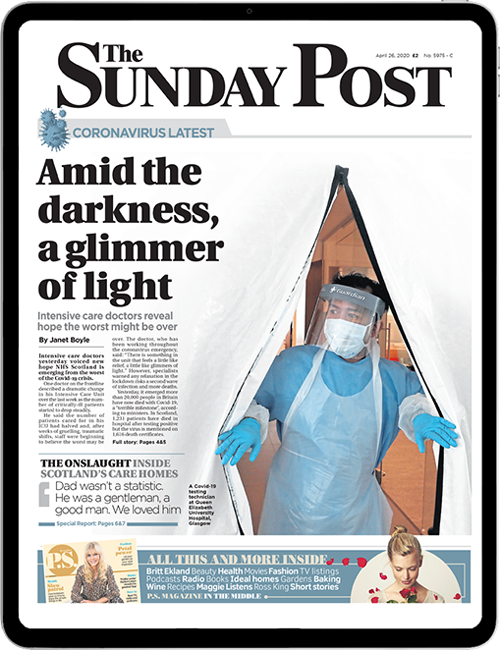 Enjoy the convenience of having The Sunday Post delivered as a digital ePaper straight to your smartphone, tablet or computer.
Subscribe for only £5.49 a month and enjoy all the benefits of the printed paper as a digital replica.
Subscribe