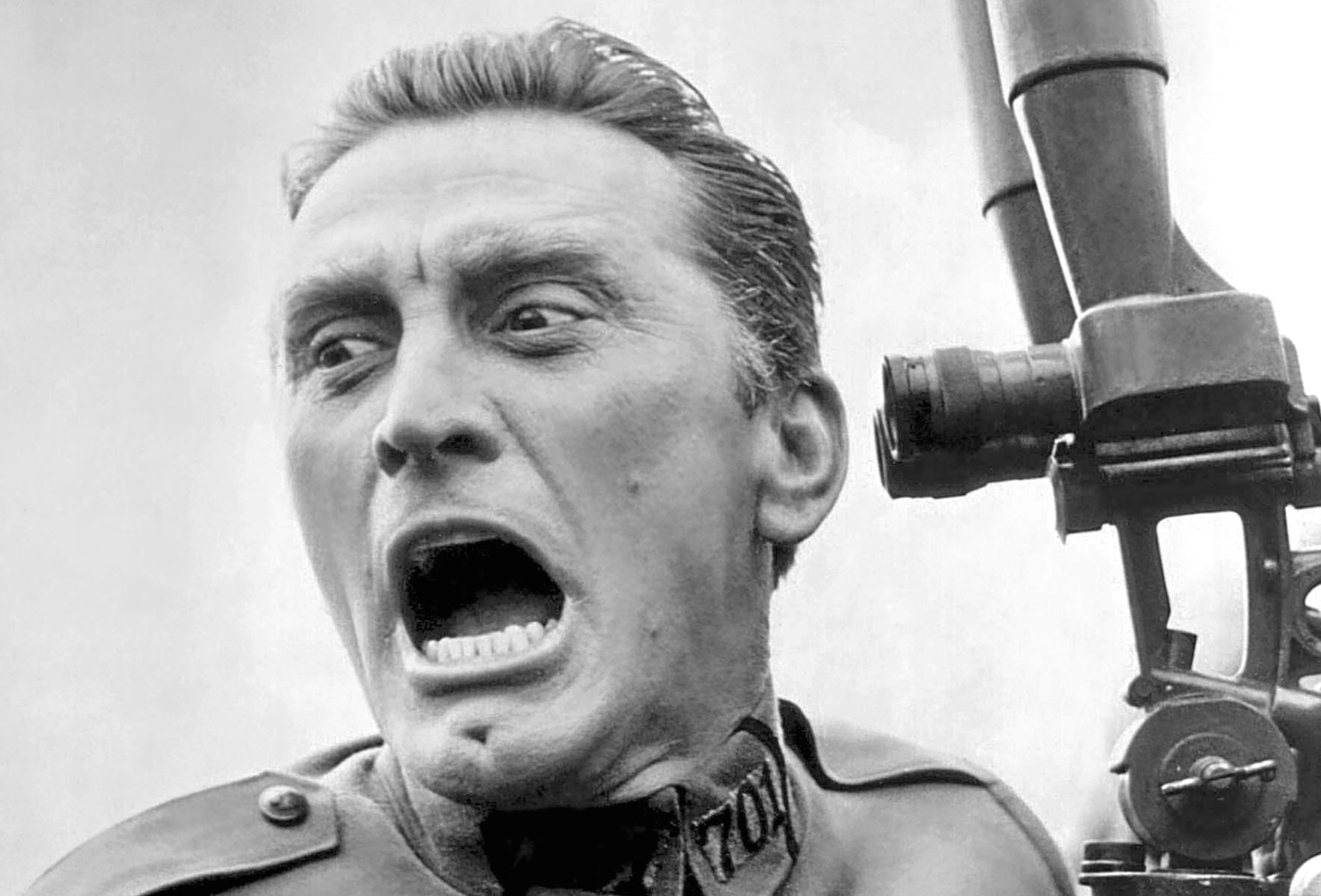 HAPPY birthday, Issur Danielovitch, 100 today!
Well, that's what a few family and friends would have been saying on December 9 had the young Issur not changed his name on joining the US Navy — to Kirk Douglas.
That's because it's unlikely Issur Danielovitch would have looked good on movie posters for such classic pictures as Spartacus.
And having his adopted moniker on posters allowed Douglas to build one of the great careers during the Golden Age of Hollywood, of which he is one of very few survivors.
Mind you, he never really used the name Danielovitch anyway.
His parents were Russian Jewish immigrants who arrived in upstate New York from what is now Belorussia and they adopted the name Demsky, which his uncle had used since arriving in America on an earlier ship.
The young Izzy Demsky, as he was known, and his six sisters spoke Yiddish at home and had an impoverished upbringing.
Kirk says: "My father, who had been a horse trader in Russia, got himself a horse and a small wagon and became a ragman, buying old rags, pieces of metal and junk for pennies, nickels and dimes.
"Even on Eagle Street, in the poorest section of town where all the families were struggling, the ragman was on the lowest rung of the ladder. And I was the ragman's son."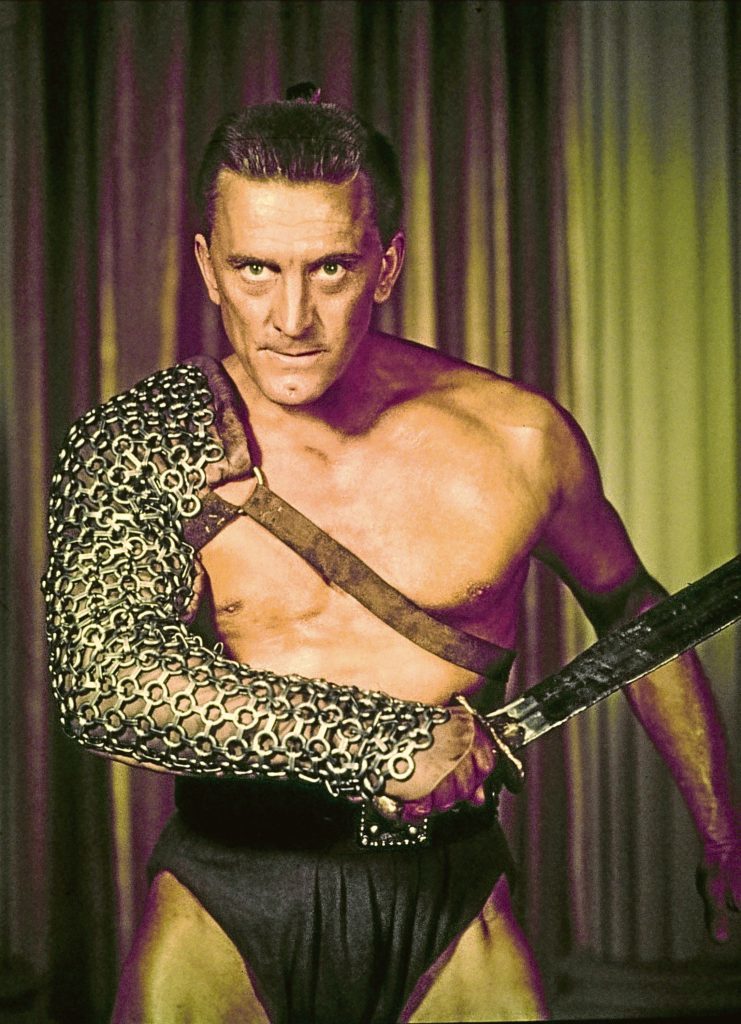 He'd sell snacks to mill workers to buy milk and bread for his family, and worked in more than 40 jobs before getting his first acting role.
But before then, he'd had to talk his way into the Dean's office at St Lawrence University, receiving a loan to attend and paying it back by working part-time as a gardener and janitor, and he got a special scholarship to the American Academy of Dramatic Arts back in NYC.
There, one classmate was Lauren Bacall — Betty Joan Perske back then — who had a huge crush on him and would play a vital role in launching his film career.
But that came after the war, in which he served as an officer aboard sub-hunters in the Pacific, being discharged with war injuries in 1944.
Douglas returned once more to New York and was establishing himself as a radio and stage actor until Bacall recommended him to director Hal Ashby, who was looking for new talent for his picture The Strange Love Of Martha Ivers.
As a result, he made his big-screen debut opposite Barbara Stanwyck, playing an insecure man stung by jealousy and dominated by the older woman — it was the first and last time Kirk portrayed a weakling.
He began to cement his tough-guy image and, after earning the first of his three Academy Award nominations as a selfish boxer in 1949's Champion, he decided that to succeed as a star, he had to ramp up his intensity, overcome his natural shyness and choose stronger roles.
He says: "I don't think I'd be much of an actor without vanity. And I'm not interested in being a modest actor."
No wonder one producer said: "He virtually ignored directors. He prepared privately for each role, so he was suitably, some would say egotistically and even selfishly, inspired to steal every scene."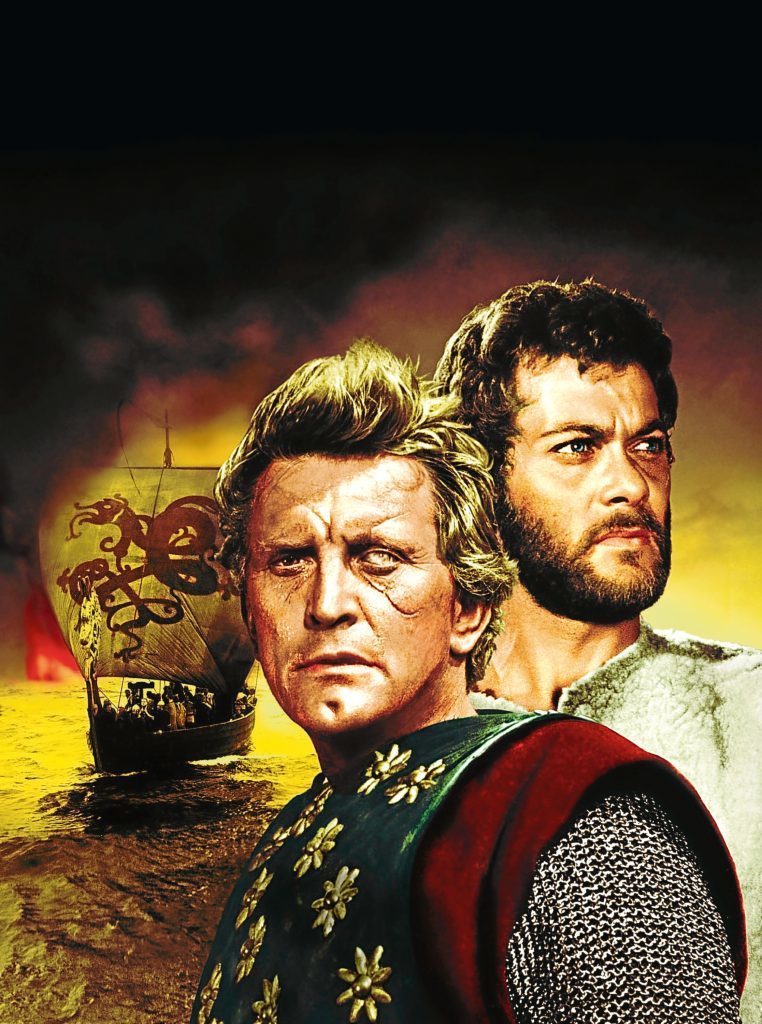 He demonstrated this new, independent streak by breaking his studio contracts to take total control over his own projects, forming his own movie company Bryna Productions, named after his mother.
This led to the films for which he's best remembered including Paths Of Glory, which is one of the great anti-war films, and historic costume actioners The Vikings and, particularly, Spartacus.
His portrayal of tortured artist Vincent van Gogh in Lust For Life earned him another Oscar nod, but Douglas found it a painful picture to make, saying: "Not only did I look like Van Gogh, I was the same age he was when he committed suicide."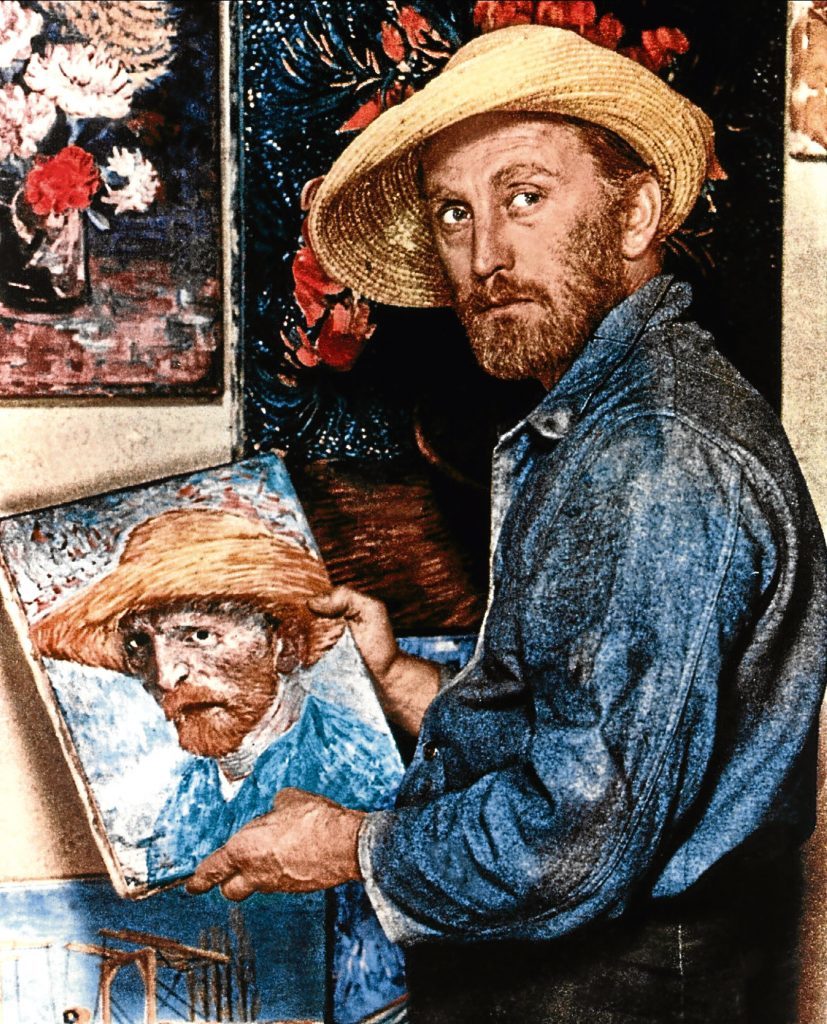 His wife, Anne, recalls: "He'd come home in that red beard, wearing those big boots, stomping around the house — it was frightening."
Between 1970 and 2008 Douglas made nearly 40 movies and made several TV appearances, but his career was already winding down before 1991, when he was injured in a collision between the helicopter in which he was travelling and a light aircraft.
He then suffered a severe stroke in 1996 that impaired his ability to speak, but after daily speech-therapy sessions, he was back in front of the camera, the last time being in 2009 when his one-man show was filmed.
During that show Kirk said: "The drive that got me out of my home town and through college is part of the make-up that I utilise in my work. It's a constant fight.
"It took years to concentrate on being a human being. I was too busy scrounging for money and food, and struggling to better myself."
---
READ MORE
Quiet man of Hollywood Robert Redford turns 80
100 years of Frank Sinatra: Ol' Blue Eyes set a standard no one else could hope to achieve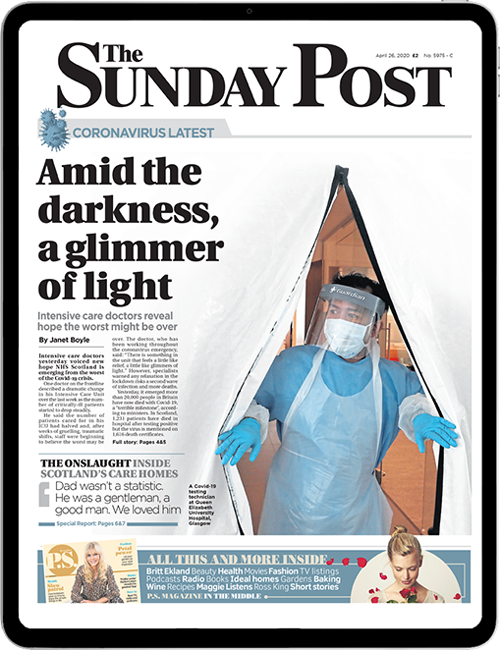 Enjoy the convenience of having The Sunday Post delivered as a digital ePaper straight to your smartphone, tablet or computer.
Subscribe for only £5.49 a month and enjoy all the benefits of the printed paper as a digital replica.
Subscribe