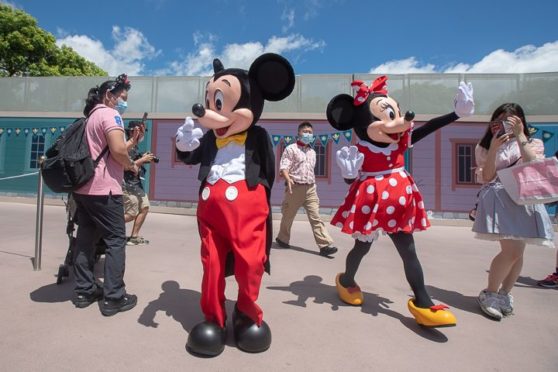 Three months ago, as the Covid-19 pandemic began to spread, The Sunday Post asked other Posts around the world how the virus was hitting their countries.
Now, as Britain begins to emerge from lockdown, we have gone back for an update.
---
Hong Kong – South China Morning Post
Victor Ting, news reporter
March feels like an age ago. Back then, it appeared Hong Kong was in the fight of its life with double-digit new daily Covid-19 cases. Three months later, the city has turned a corner in the health battle, keeping new infections to mostly imported ones with sporadic local outbreaks.
Life for Hongkongers could hardly be more different, too. Social-distancing measures have gradually been relaxed, with people able to go to cinemas, bars, sports grounds and cultural venues once again. Pupils have started going back to school.
But a ban on mass assemblies remains, capping public gatherings to no more than eight people. Mask wearing, an early norm due to Hong Kong's past battle with Sars (severe acute respiratory syndrome) in 2003, has all but become part and parcel of city life.
Working from home, though, has not survived the pandemic, showing some habits and cultures are harder to shift in some quarters.
Talk of a "travel bubble" has caught on in Hong Kong, with many looking forward to going on holidays in Taiwan, Macau and other places in Asia.
Covering the pandemic in Hong Kong has brought its unique experiences. Talking to people on the streets and in coffee houses, albeit behind masks, remains relatively easy, but many more press events have taken to online channels and are likely to remain so in the near future.
---
New Zealand – Dominion Post
Amber-Leigh Woolf, reporter
New Zealand considers the coronavirus eliminated from the country.
That is despite the return home of two Kiwis from the UK earlier this month for compassionate reasons, one of whom subsequently tested positive.
Despite this, the virus is considered to be eliminated from the country because there is currently no community transmission.
On February 28, the country's first coronavirus case tested positive, and cases began to multiply. On March 23, when cases hit 102, Prime Minister Jacinda Ardern announced a strict nationwide lockdown. Seventy-five days of restrictions followed, with the government adopting a "Go hard, go early" approach.
Restrictions were enforced by an alert level system. At the highest level, people could only leave their homes for exercise or to purchase food. Only workers considered "essential" were allowed to travel for work.
On June 8, the Prime Minister announced a move to the most relaxed alert level. Life is now returning to normal.
All restrictions introduced to combat Covid-19 have been lifted – except for restrictions on overseas travel.
---
South Pacific – Vanuatu Daily Post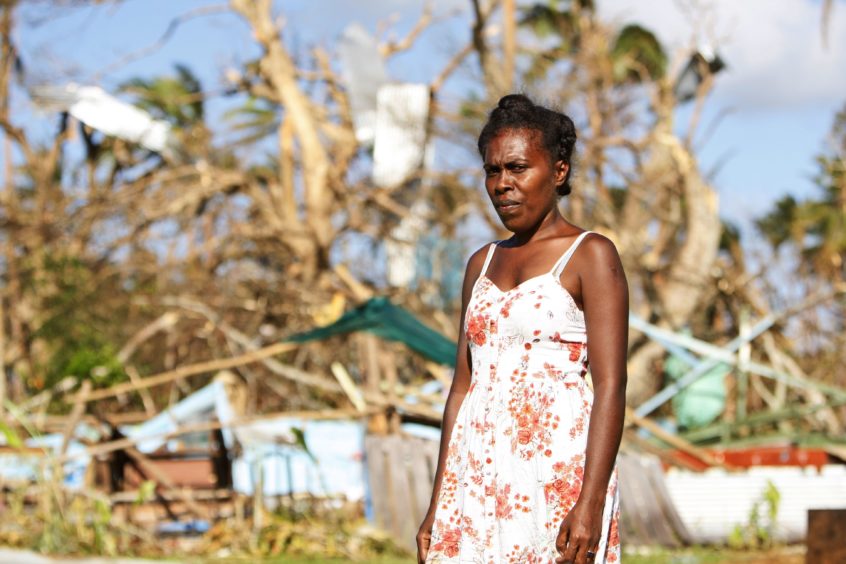 Dan McGarry, media director
Vanuatu remains one of the few virus-free nations in the world, one of about a dozen in the Pacific region.
While no lives have been lost to the illness, closed borders have severely limited the nation's ability to cope with a category five cyclone affecting more than 100,000 of our population.
Shortages of luxury items and tourist-oriented goods are evident, and unemployment is high in the cities due to the collapse of the tourism sector and the departure of affluent expatriate residents.
More than 7,000 stranded Vanuatu citizens and residents are slowly beginning to make their way home, but progress is extremely slow. The quarantine facility can only handle a couple of hundred people at a time.
Opinion is divided over a proposed Pacific Travel Bubble between Australia, New Zealand and the Pacific. Some say the risk is still too high, but tourism boosters are anxious to restart this critical area of the economy.
---
Sweden – Smålandsposten
Anders Tapola, design editor
Sweden chose a partly different strategy with strong recommendations instead of total lockdown. No one knows which way is the right one yet. We might get an answer eventually.
Unfortunately, about 5,000 people have died of Covid-19 in Sweden. A majority are older people in residential homes or who have had a home service. The fact that we have failed to protect the elderly must be seen as a failure.
And the number of confirmed cases of Covid-19 in Sweden is now about 47,000. More than 2,000 people receive or have received intensive care. The intensive care units have been under severe stress.
The general testing for Covid-19 started recently and a downward trend is seen in the number of deceased per day, according to Swedish state epidemiologist Anders Tegnell. But this virus feels very unpredictable.
Right now, those attending high school are graduating in a different way. No larger crowds are allowed. A previous ban on travelling longer than two hours during the holiday has now been lifted. It is permitted to travel if you know you are symptom-free.
---
USA – The Post, Texas City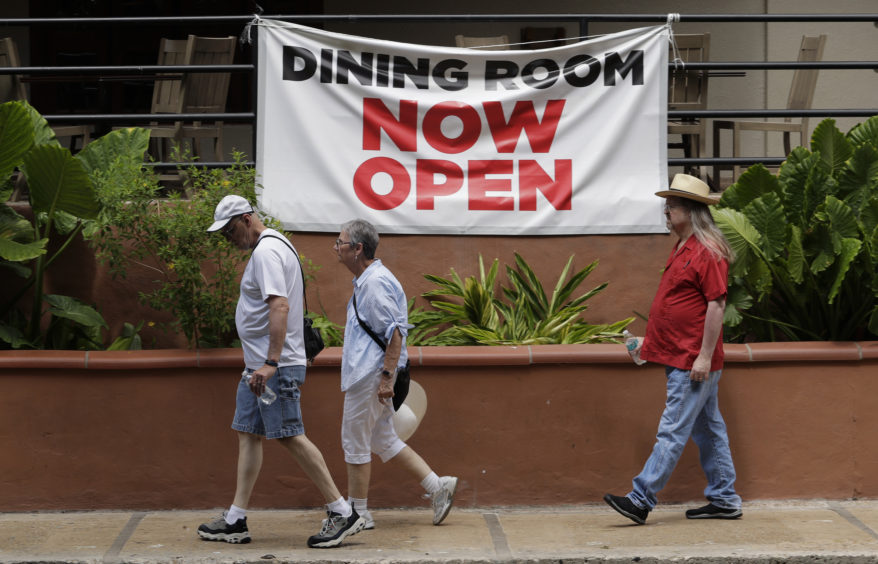 Brandon C Williams, editor
Since late March, our area, Galveston County, has seen more than 1,000 confirmed cases, 38 that resulted in death.
As summer approaches, the "shelter in place" rule feels like a distant memory, yet the crowded beaches feel like the foundation of a second wave of Covid-19. There seems to be a clean split between those who use masks and those who have defied logic and have gone without one. Businesses are starting to show signs of life, especially the dining establishments that were hammered with losses throughout March, April and most of May.
On top of everything else lies the threat of hurricanes on the Gulf Coast. We are in unison when hoping for a quiet season, but the worst thing that could happen to us is a Hurricane Harvey-calibre storm bearing down on us around the same time a second wave of coronavirus assaults the area.
---
Denmark – The Copenhagen Post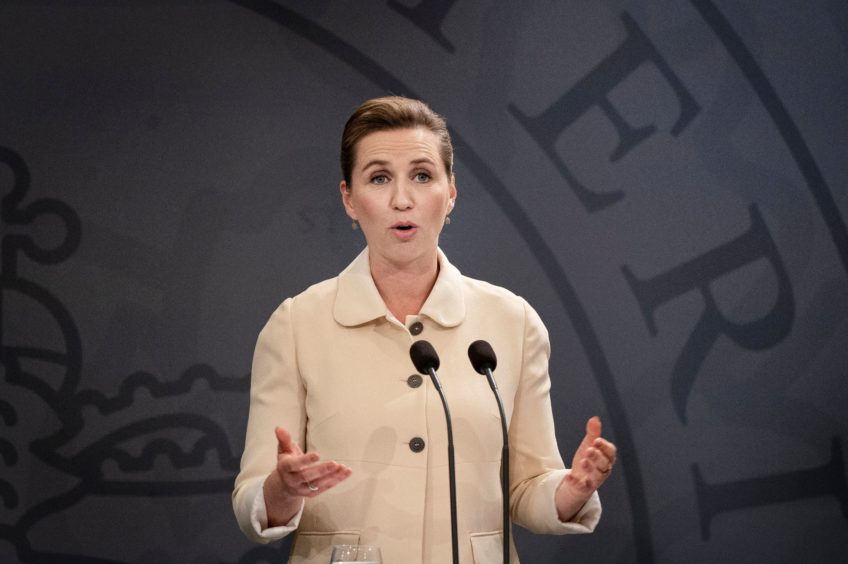 Ben Hamilton, editor-in-chief
Denmark brought in restrictions on March 11 and the death toll here is almost 600.
Demonstrators have been bypassing large gathering limits thanks to a provision in the constitution to stage political protests whatever the circumstances.
Danish Prime Minister Mette Frederiksen hadn't budged on restrictions since mid-March but all that changed last week when she increased the limit for public gatherings to 50, with news breaking late last week it would increase to 100 from July 8 onwards.
For Frederiksen it is another unexpected move, and she followed it up by saying fitness centres can open – they were supposed to stay shut until August – along with swimming pools and sports clubs, although two metres social distancing is still advised in contact sports.
This means the only venues not open are nightclubs.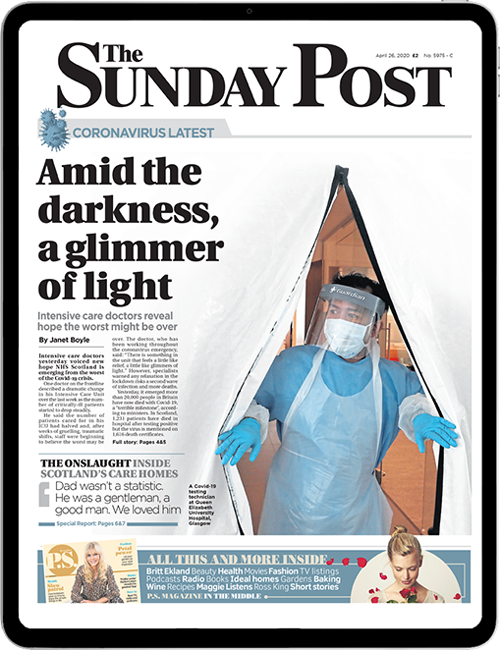 Enjoy the convenience of having The Sunday Post delivered as a digital ePaper straight to your smartphone, tablet or computer.
Subscribe for only £5.49 a month and enjoy all the benefits of the printed paper as a digital replica.
Subscribe