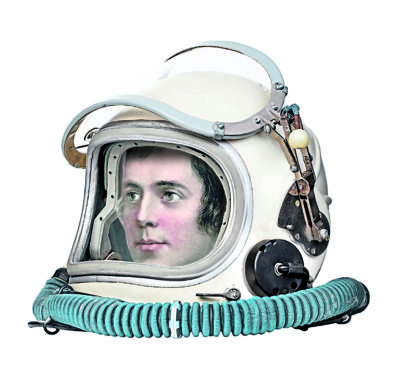 Life is but a day at most, wrote Robert Burns even though, during lockdown at least, it feels a little more like each day lasts a lifetime.
Yet the works of Scotland's national poet might be the salve for our troubled spirits. Ahead of Burns Night tomorrow, poets and academics say the Ayrshire bard and his works are the ideal way to cope with the pandemic.
From odes to nature to verses exploring feelings of despair, and even scathing attacks on hypocritical public figures, his verse, according to experts, has never been more relevant, despite being penned more than 200 years ago.
Kirsteen McCue, professor of Scottish Literature and Song Culture at Glasgow University, and co-director of the Centre for Robert Burns Studies, believes there are parallels between Burns' lifetime and our own.
She said: "He lived through a time of great poverty, great change, and revolution. He was a man who knew about warfare and unrest and despotic leaders. There are a lot of similarities between his time and ours."
Those struggling to cope with depression and feelings of misery would have found a kindred spirit in the romantic poet. Recent academic studies, according to professor McCue, point to the conclusion the poet experienced mental health issues.
"It's thought Burns had spells of being hypomanic, where he was really enthusiastic and brilliant and productive, but he also had periods of his time where he was in deep depression and his poetry and songs mirror that. They come from a place of despondency.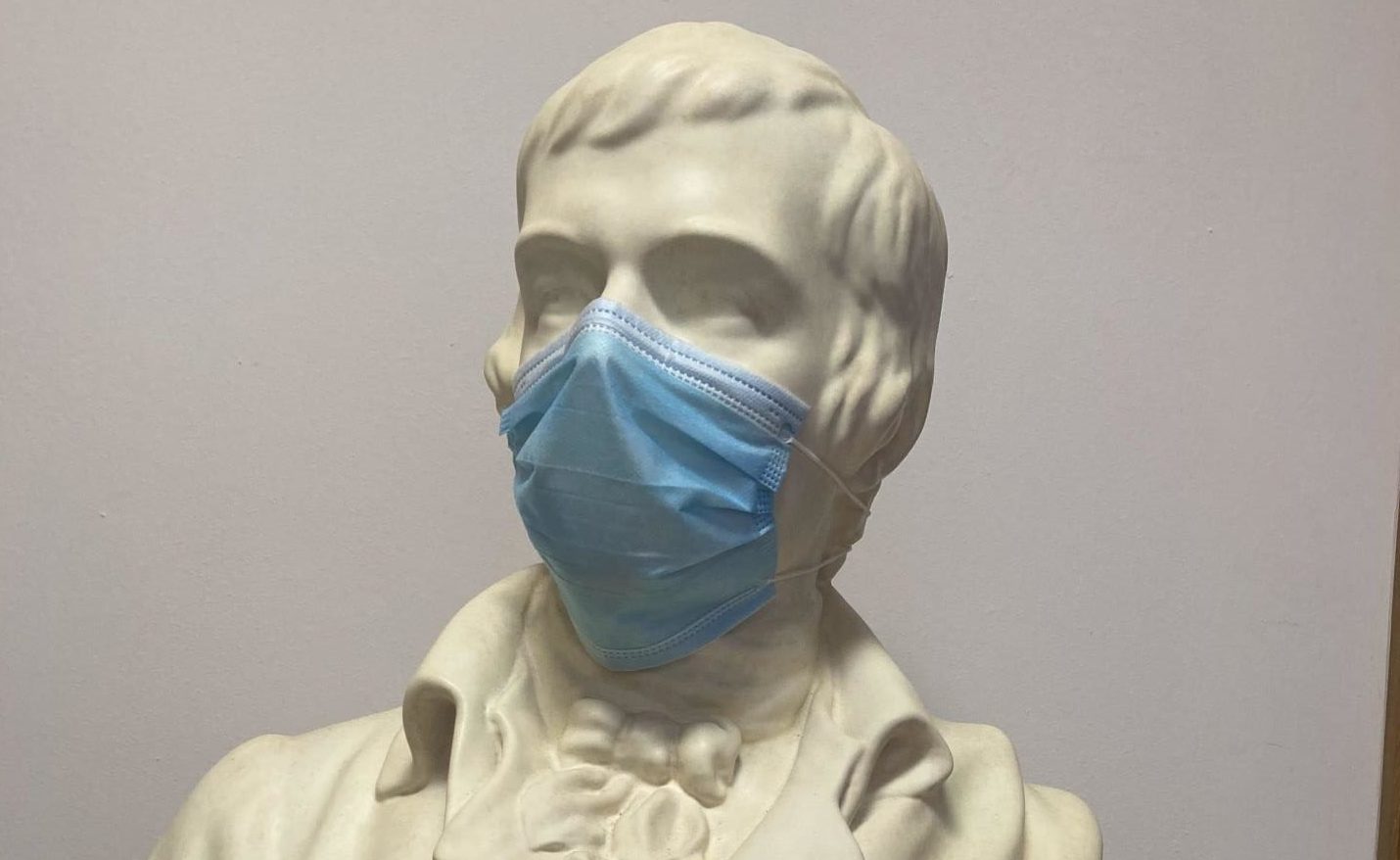 "He has an early poem called Despondency, An Ode, and another poem called To Ruin. They were written when he was in a dark place, really at the bottom of his energy levels."
Burns' belief in brotherhood and friendship is crucial to remember during the difficult months of the pandemic, according to poet and spoken word artist Iona Lee.
She was part of last night's online Burns Big Night In, performing from the cottage where the bard was born.
"Burns lived at the signing of the American Declaration of Independence and this energy of a belief in equality, fraternity and liberty is clear in his poetry, especially in A Man's A Man For A' That," she said. "His work was about working people, and presented everyday lives as poetic, important and worthy of verse. I hope that the last year has instilled in us an appreciation for workers. I hope that we will not settle for remuneration in claps and vague platitudes, but that we will remember to fight for workers' rights."
Spending long periods of time in isolation wouldn't have been too much trouble for someone like Burns, according to professor McCue.
"He was somebody who certainly for large swathes of his working life was a tenant farmer, also as an exciseman, where he would have had long periods of isolation on horseback moving from place to place," she said.
"I don't think he would have struggled overly much with isolation, but I think it would definitely have been an inspiration for his writing. In terms of his mental health though he would absolutely have struggled, he already did struggle with that in his life, as well as periods of deep depression. He would have struggled during this kind of situation, just as many people today are struggling."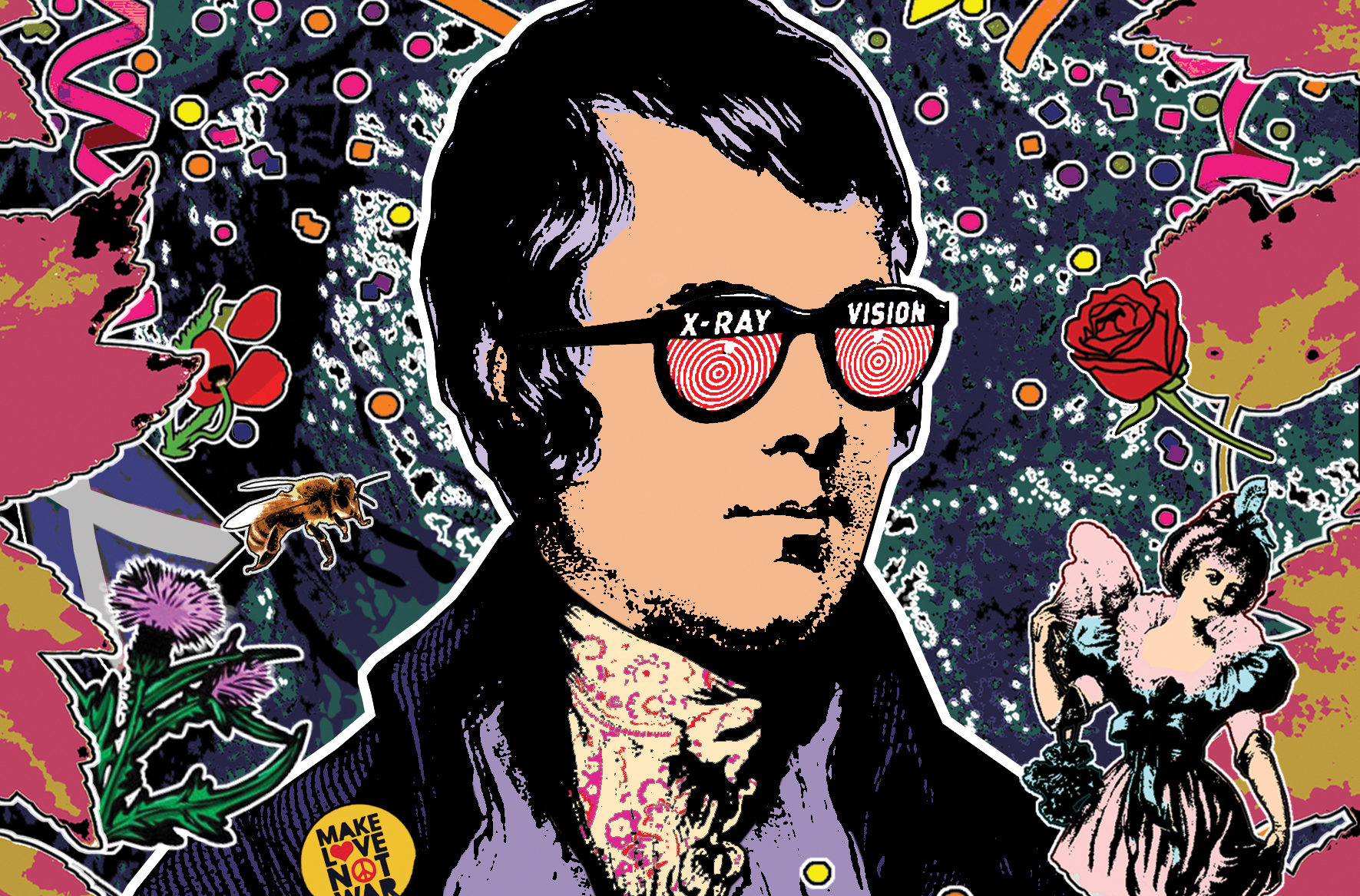 One of the major themes of Burns' works was scathing attacks on holier-than-thou hypocrites, and he would have had rich targets during the current situation – with a certain former advisor to the current Prime Minister perhaps being a ripe target for his words.
"There's no doubt he'd have gone to town on lockdown hypocrites, and Dominic Cummings might well have been the subject of a satirical poem not unlike Holy Willie's Prayer, for instance," she said.
There are several weeks before restrictions are eased and the prospect of a night on the town – something which Burns relished – is even further in the distance.
"I like Burns at his most goblin and eldritch; when he gives us other worlds to live in," she said.
"I like to read the ceilidh scene from Tam O' Shanter and pine for days gone by when we could dance with the de'il. This will be me when we're allowed to go clubbing again, 'To sing how Nannie lap and flang, (A souple jade she was, and strang), And how Tam stood, like ane bewitch'd, And thought his very een enrich'd; Even Satan glowr'd, and fidg'd fu' fain, And hotch'd and blew wi' might and main'."
Until pubs reopen, there's nothing much to do outside but walk and enjoy nature.
Thankfully, though, an appreciation for Scotland's natural beauty is central to the Bard's work.
"In Now Westlin Winds, for example, Burns names something like 16 different species of birds. He is somebody who has an absolute eye for detail, for the sounds of birdsong, for the colours of the animals, for the sounds they make, even the air and the wind," said professor McCue.
"He's acutely aware of his natural surroundings and, of course, that's something we've all benefited from during lockdown."
As well as being a fan of nature's social union, the bard's lyrics also paid tribute to social connections.
A poem about his friendship with Davie Sillar, a local teacher and poet, is one professor McCue has returned to again and again in the past 10 months.
"There's a wonderful poem called the Epistle to Davie, A Brother Poet," she said. "This was Davie Sillar, one of his pals who was also a bit of a poet, and a teacher. He was saying that we've got our friendship, we've got the love of somebody in our lives. We are surrounded by beauty, every day of our lives, and we need to really remember that."
---
From Now Westlin Winds
But Peggy dear, the ev'ning's clear,
Thick flies the skimming swallow;
The sky is blue, the fields in view,
All fading-green and yellow:
Come let us stray our gladsome way,
And view the charms of Nature;
The rustling corn, the fruited thorn,
And ilka happy creature.
We'll gently walk, and sweetly talk,
While the silent moon shines clearly;
I'll clasp thy waist, and fondly prest,
Swear how I lo'e thee dearly:
Not vernal show'rs to budding flow'rs,
Not Autumn to the farmer,
So dear can be, as thou to me,
My fair, my lovely charmer!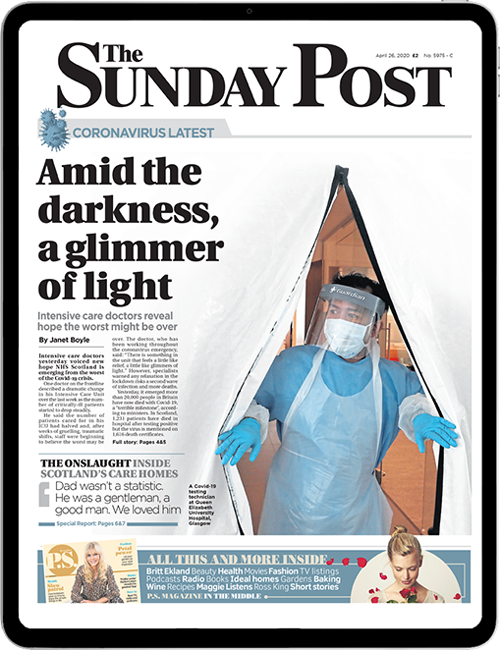 Enjoy the convenience of having The Sunday Post delivered as a digital ePaper straight to your smartphone, tablet or computer.
Subscribe for only £5.49 a month and enjoy all the benefits of the printed paper as a digital replica.
Subscribe