MARK McGHEE has told how the Scot linked with a £17-million transfer to Chelsea transforms from a little boy lost to an Exocet missile the second work begins.
Kieran Tierney is the player under discussion, the Celtic full-back's displays having drawn the attention of Antonio Conte, boss of the English Premier League champions.
As Scotland's assistant manager, McGhee helped showcase the 19-year-old's ability when switching him from left to right for the World Cup qualifier against Slovenia back in March.
"Kieran is a fantastic left-back, who I'm sure could go down south and cruise it, just as Andy Robertson has," said McGhee.
"One of the things I like about him is that, first and foremost, he wants to defend.
"Modern defenders aren't all like that. A lot of them want to prove how good footballers they are before anything else.
"Kieran, though, loves a tackle, loves a challenge. He doesn't want his opponent to get by him. He wants to block it, and win the ball back for his team.
"The funny thing is when you see him walking into the Scotland dining-room, with his little rucksack, he is like some wee boy who has just wandered in off the street.
"But then you see him on the training ground and he turns up – no jumper, shirt sleeves in the sleet and snow – and he is not only a man, but an Exocet.
"He absolutely bombs up the wing, and the fact he is also able to play on the right is a huge bonus.
"If it helps him get a big move, then maybe Brendan Rodgers should consider us for a cut of the fee for developing his player for him!
"But, seriously, I think he has such a belief in Brendan Rodgers and what is happening at Celtic, Kieran will want to stick around for what should be a really exciting campaign.
"For starters, I would imagine they will mount as good a challenge in Europe next season as they have done for some time.
"I always think Celtic should be winning the Treble every year. But the style in which they are doing it, the quality and the organisation they have shown, everything is top drawer.
"Gordon Strachan and I discussed how they would do in the English Premier League, and they would compete for sure.
"They are a cut above everyone else in Scotland."
That's not to say McGhee expects Celtic to get everything their own way in the Scottish Cup Final against another of his former clubs.
"It is not a foregone conclusion, but it will be incredibly difficult for Aberdeen," he said.
"They will have to be organised and aggressive and stand up to Celtic, come out as if they are there to win the game and not just for damage limitation.
"I don't mean flying into people, but aggressive with the ball, with their running, be determined on the set plays, for and against, and show aggression defending.
"If they can do all of that, I could see one their matchwinners – Jonny Hayes, Niall McGinn, Adam Rooney or Kenny McLean – popping up with something special on the day."
MARK McGHEE was speaking at an event organised by William Hill, sponsors of the Scottish Cup.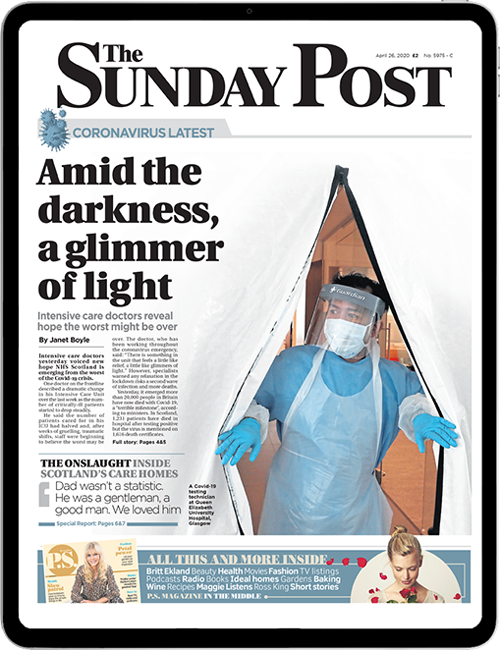 Enjoy the convenience of having The Sunday Post delivered as a digital ePaper straight to your smartphone, tablet or computer.
Subscribe for only £5.49 a month and enjoy all the benefits of the printed paper as a digital replica.
Subscribe