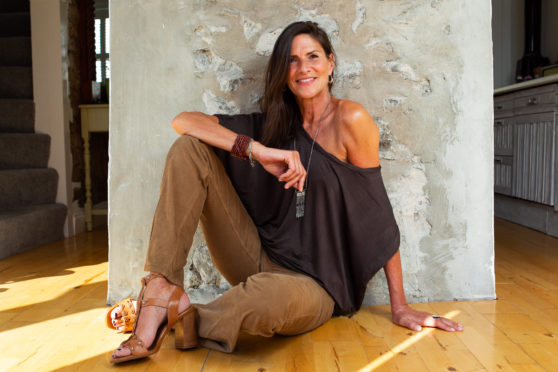 Hurtling from behind the counter of her parent's newsagent's to the high-fashion catwalks of Paris and Milan, Lynn Wales hardly had time to breathe.
At just 16, she was propelled into a new world, modelling for famous designers and seeing her face on magazine covers around the world.
Today, at 53, Lynn looks back on a life of twists and turns from teenage paper rounds to flat-sharing with Yasmin Le Bon in Paris, from glamorous photoshoots commanding telephone-number fees to giving it all up for love and a Shirley Valentine escape to run a taverna in Greece.
Her life has taken another turn and, after returning to Scotland, she is the founder and driving force behind a cleaning company, bringing her own special set of skills and experience along with the Marigolds and bleach.
She said: "I love what I do and I have never been happier than I am now."
Lynn – mum to artist Neovi, 25 – puts her introduction to the modelling world down to her former art teacher Archie Forrest, now a leading contemporary colourist painter.
"He took my picture and submitted it to various newspapers," she said.
"Then I won 'The Face of the 80s' competition in Company. The prize was to be part of the Select Model Agency.
"At 16 I set off for London with a huge suitcase, wearing a red leather trouser suit and caked in make-up. I wanted to be as glamorous as the girls on the Tennent's lager cans. That was the dream. When I walked into Select they took one look at me and said, 'Get out, change, never wear that again, and get that make-up off'.
"My parents had a newsagent's in Cumbernauld – it was my great-great-grandfather's – where I bagged the rolls and then did my milk and paper run. I learned a good work ethic but nothing prepared me for London. But I was lucky. I was in the right place at the right time."
Despite the red leather trouser suit, Select kept her on. "I'd be sent to Vogue, Harpers & Queen, Cosmopolitan and Elle for a casting. It was terrifying, like in the film The Devil Wears Prada.
"Some of the people don't even look up. It's a big wake-up call and a hard industry. But I was only there two weeks when I got my first job – a shoot for Woman's Own magazine in Florida. I thought, 'wow'."
Before she reached her 17th birthday she had a string of jobs, jetting back and forth across the Atlantic, from Barbados to Africa. That same year she found herself living the high life in Paris with Yasmin Le Bon while sub-contracted to Karin Models.
"I stayed in a beautiful apartment off the Champs-Elysees with a butler and a maid and did very well in Paris where I worked a lot with Elle, but eventually I moved into an agency apartment," she said.
"In those days I shared a room with Yasmin and was dividing my life between London and Paris.
"The cushiest job I ever got was when I was living opposite Notre Dame. I was 18 and I went for a casting for a cigarette brand. They asked if I could water ski or horse ride. I said no but I still got the job. All I had to do was lie on the back of a speedboat in Sardinia.
"I did a lot of runway fashion shows out there – all the big couture houses like Dolce & Gabbana. You felt as though you were flying when you came off at the end of the show, because of the adrenalin, the crowds, the lights and the music.
"I went all over the world. I was in Martha's Vineyard a few times, Boston, Phoenix, Tampa, and Jamaica. Once you do the editorials in the big magazines, the fees start looking like telephone numbers. But I wasn't used to that. I had no concept of money in those days.
"I modelled until I was about 26. There were a few gaps. I would say, 'I don't like this industry any more' and then I'd be approached with a, 'Hey Lynn, how do you fancy a month in Barbados, £600 a day?' The money would keep tempting you in.
"And then I did a Shirley Valentine. I was on my first girls' holiday to Mykonos in Greece and I met Andreas, my now ex-husband. I thought he looked like Highlander actor Christopher Lambert. Before you know it I'm polishing tables in his restaurant and white-washing walls.
"I got married and had my daughter out there. We had the first tavern on the island's most beautiful beach, Kalo Livadi. It was like Fawlty Towers, it was gorgeous but we would be having a barney in the background," she said.
"I became a mother and I breast-fed until she was nine months old, but I was working flat-out. The writing was on the wall. By the time I came home I was seven stone – and I was 6ft.
"I thought, 'you are now a single parent, with no further education and you are too old to model. What are you going to do?'"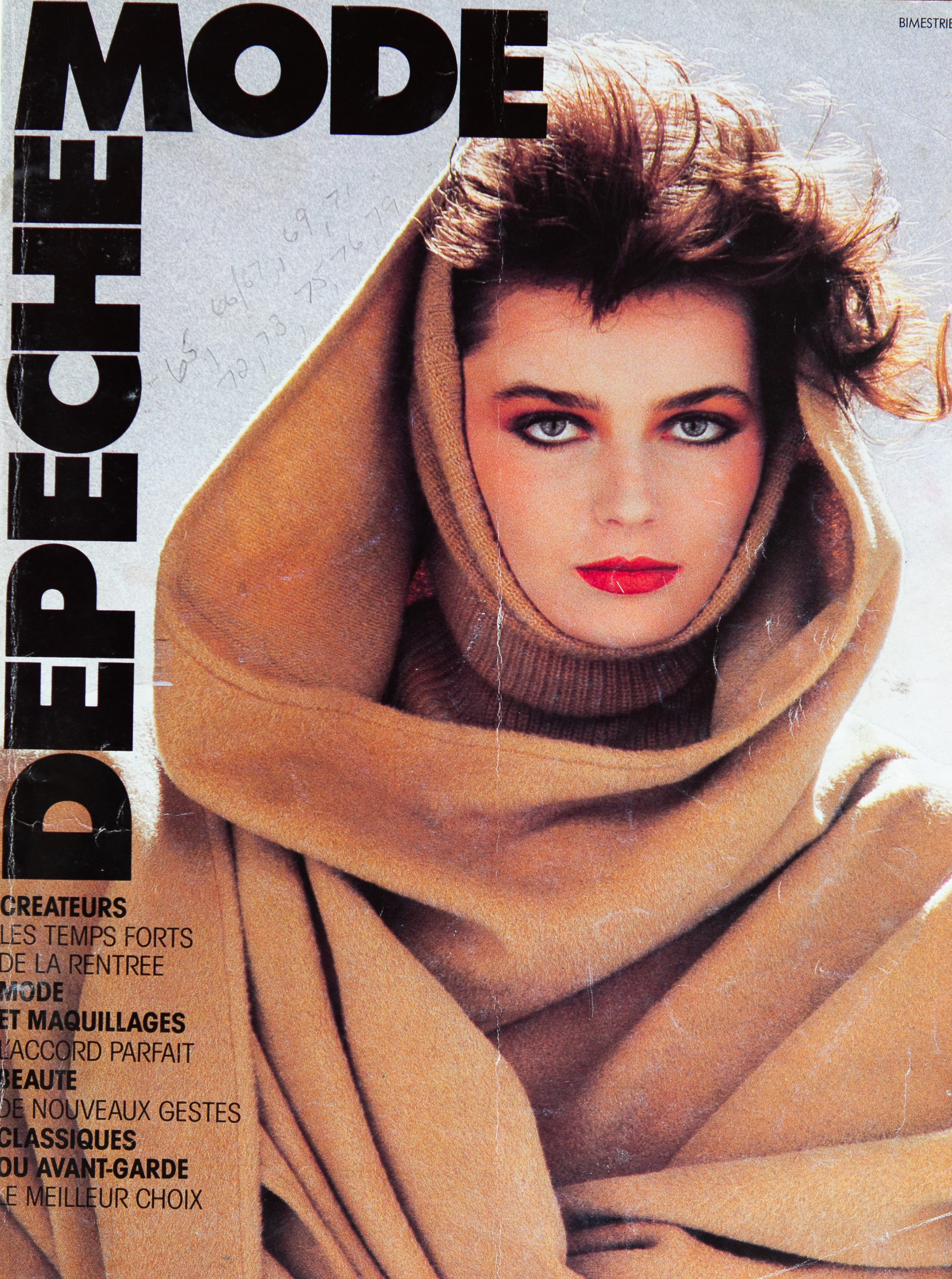 She applied for a part-time job with Glasgow-based fashion outlet Cruise and began a 15-year career with the chain, rising to area manager. Lynn had been planning to help launch Harvey Nichols in Kuwait when she had a change of heart.
She took the plunge to launch her own business, a cleaning company, Maid For It, based in Cumbernauld and bringing the sparkle to homes and offices in the west of Scotland.
Lynn said: "I needed a change of direction. I was sitting in my garden thinking what I could do, and thought 'what do you love?' The answer was cleaning.
"I came up with the name Maid for It after a few Espresso Martinis. It seemed just right.
"Now I have 10 girls working with me. We also do offices, restaurants and bars, and are looking to grow this side of the business.
"I had more than 10 years in modelling and it was a fantastic experience. But cleaning is therapeutic and personally rewarding. Some of my clients say I have changed their lives.
"There are millions of cleaners out there but it's my style and fashion eye that makes the difference. I don't just clean. I dress a room.
"When I walk into someone's house I know the area that needs help first and I'll go straight to it. I am particular about colours, pillows, the small details.
"But at the same time I'm not afraid to get hold of the loo brush and get stuck in but I wouldn't do it without my rubber gloves. I love my job, I wished I'd done it years ago."
---
The look
Always buy classic items –don't follow fashion. Neutral colours like black, white, navy, khaki and greys are the staples for a stylish wardrobe. The bonus is that in most cases they mix well with each other.
Where possible, buy investment classic pieces like a good leather coat or jacket. They last forever and never date. And you will always feel good when you put them on. Steer clear of big statement jewellery pieces. A simple wristlet or necklace is enough for a very plain outfit. And be careful with diamonds – too many can be vulgar.
Go for shapes that suit your body, not what the latest fashion dictates. Bias cuts work well for straight body types while curvy bodies need a waist gathering.
Have an outfit that will take you anywhere. A beautifully cut white blouse and flattering black or navy trousers, or shape-enhancing jeans, will work like a dream when paired with a blazer (single-breasted, never double or with brass buttons) and black grey, or nude pumps.
Always carry a good bag in a neutral shade. The colour is probably stone as it works with navy, black and grey. Great shoes, bags and jackets are always the key.
---
The sparkle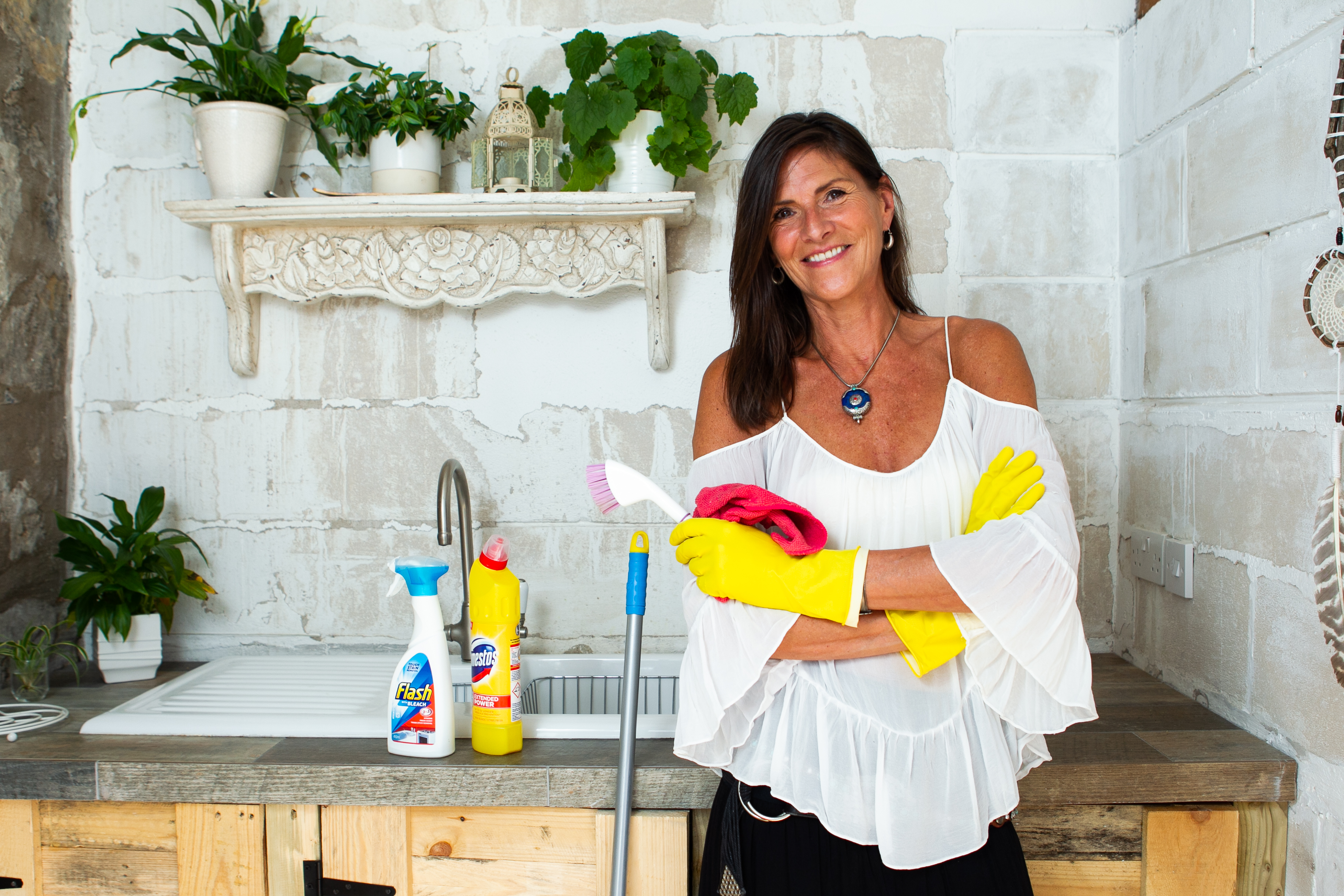 Use ecloths for all glass, high-gloss or windows. These microfibre cloths are capable of attaching to microscopic dirt, grease and bacteria and perform exceptionally well.
After washing baths and sinks always dry them to avoid streaking and ensure a shine.
Vinegar and water mix is amazing on almost all surfaces and it is fabulous for cleaning leather sofas.
Steel wool is essential for sink drains. It gets those stubborn tea and coffee stains away easily.
Finally, a nail brush is essential for stubborn soap scum in between tiles in shower area. Nothing takes the place of elbow grease when you want to give something a deep clean.