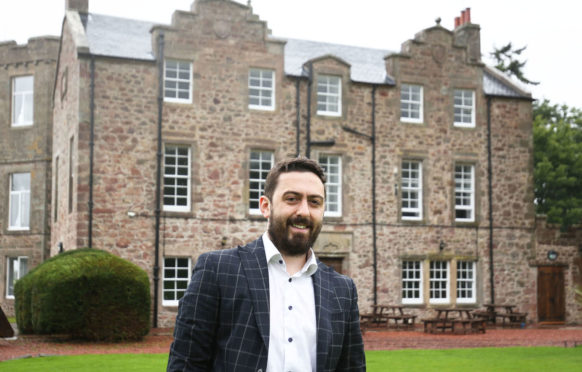 As a child, Colin Frame earned some extra pocket money by cutting the grass around Shieldhill Castle.
Little did he know that, a few years on, he'd be leading a consortium of owners in restoring and renovating the Scottish Borders estate into a stunning wedding and events venue.
Growing up in the nearby village of Quothquan, the castle had always been a part of the 34-year-old's life.
As well as working on the grounds as a youngster, like many locals he was a regular at its bar and restaurant, and he got married there in 2015.
When it was put on the market in 2019 after being repossessed from a previous owner, Colin saw a project that would be close to his heart, and the realisation of a lifelong dream.
"The owner had been evicted from it, it was all boarded up and badly looked after," he said.
"The grass was overgrown, it looked pretty derelict. One Saturday morning my dad phoned me to say that it was being sold for not a lot of money.
"It came on the market, sold as seen. I enquired about it, went to see it, walked round about it and thought it would be a massive project. There was too much to do, so I decided to leave it alone.
"Over a period of two or three weeks, I thought about it more, and more again, then I looked at options to finance and buy it."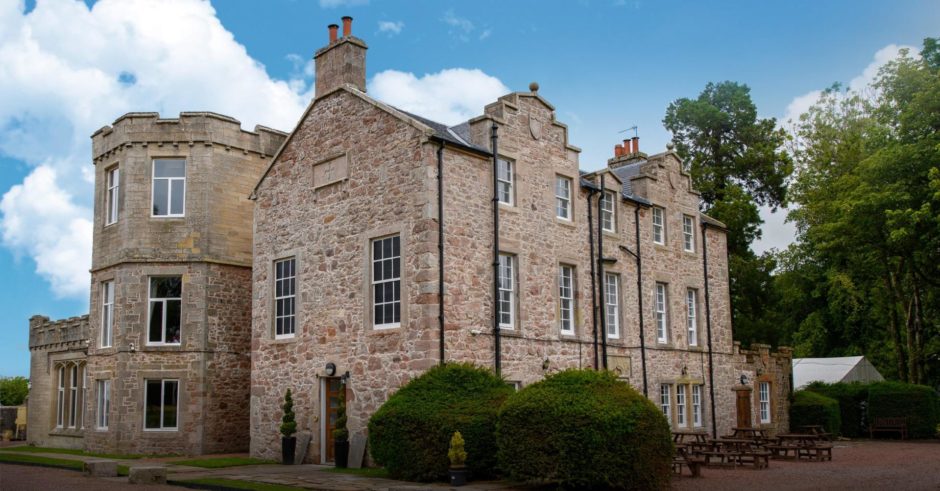 With the help of business partners, including former retail executive Kate Swann, an offer was eventually made and the keys were in Colin's hands in January.
Not only was there a lot of work to be done in renovating the building, but also the hotel's damaged reputation.
"The way it was run previously was bad and we want to change the perception of the hotel, which is going to be quite hard," Colin admits.
"It was always a unique place for us. It used to annoy me that it wasn't very well run. Everyone knew there were problems with water pressure, hot water, heating.
"When it went bankrupt a lot of people didn't get paid and there were a lot of backlogged weddings, so it comes with quite a bad name.
"We've been spending the last period of time reassuring everyone of what our plans are, and we continue to be open around those plans.
"Biggar and the surrounding area is quite a small place, so word travels fast if you start doing anything wrong."
When Colin first walked through the doors at the start of the year, the grand castle was in a "horrific" state, with flooding on the ground floor, roofs collapsed and windows smashed.
With the focus on making it sustainable for the future, work began on getting it in shape again.
"We're doing everything locally, it's all local joiners, plumbers, electricians. Everyone we've brought in is someone we've either known through family or connections," Colin said.
"We've used it as an opportunity to get everyone involved. I'd like to think they'll come back from time to time with their families when we open up, to things like the open days we'll run.
"We want to make sure the community is involved. You see it too many times, individuals coming in to places like this and treating it like it's some kind of prestige resort that'll be used for posh people and nothing else.
"I'm not interested in that. This needs to be a practical, local, but also unique place."
A large hurdle to get over was the onset of the coronavirus pandemic just as the project was really getting underway.
But the backlog of cancelled weddings at other venues across Scotland and couples looking to reschedule their big day has presented Shieldhill with a unique opportunity.
"We've got a completely open book," Colin said. "We'll prevent ourselves from calling them Covid weddings, but we might find ourselves structuring ourselves around socially-distanced weddings with less people."
Surrounded by six acres of gardens and woodland, the house is built around a medieval tower and turret.
Its history and heritage goes back to the 12th Century and the castle is known to have links with Mary Queen of Scots and William Wallace.
Another notable visitor was Nelson Mandela, who stayed at the hotel in 1997 for the Commonwealth Heads of Government summit in Edinburgh.
Colin remembers his visit well, but only has photographic evidence of a rather different guest.
"I remember seeing Mandela here as a kid, but I didn't get a picture taken with him. I'm so gutted!" Colin laughed. "He planted a tree in the grass, which is still there with a plaque.
"I did find a picture of me as a kid up at Shieldhill, but it was when I met the Rangers goalkeeper Andy Goram! A few people have said we should recreate that picture and get him to come and see us."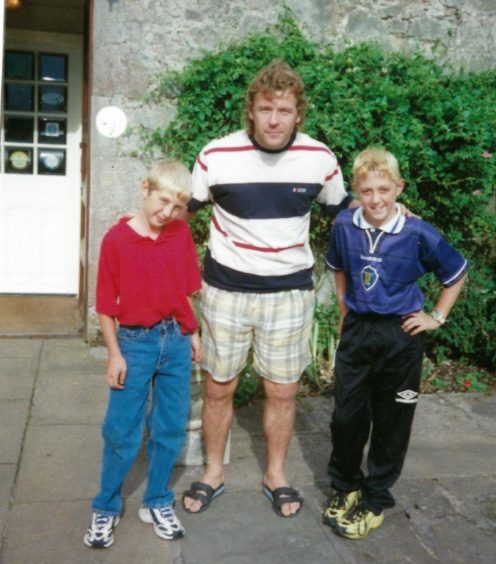 The castle's rich history is something that Colin wants to bring back ahead of fully reopening in 2021, with rooms named after notable local areas,
And reaction so far to the project has been positive from the local community.
"It's been huge, bigger and better than I thought it would be," Colin said.
"I communicated back in March that myself and a couple of business partners had taken over and we were looking to regenerate and open up again. I got nearly 800 different messages, thanking me or sending CVs.
"It's always been a dream, you just keep on focusing on these types of things and they will happen.
"We want to provide a service like no one else in the area and support the local economy.
"I grew up and got married here, so to be able to bring this amazing castle back to life is a privilege and I hope the local community likes what we've done.
"Now it's time for new memories to be made at the castle."
---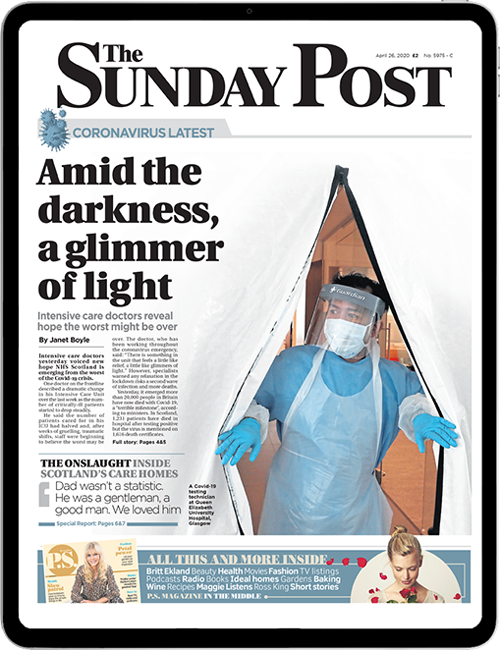 Enjoy the convenience of having The Sunday Post delivered as a digital ePaper straight to your smartphone, tablet or computer.
Subscribe for only £5.49 a month and enjoy all the benefits of the printed paper as a digital replica.
Subscribe