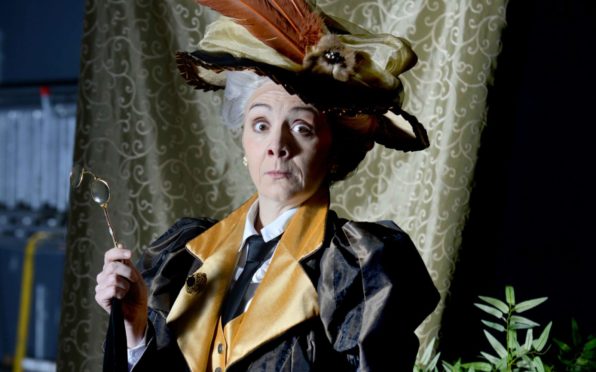 She might have brought the house down playing God in one of Scotland's most memorable cameos but, for Karen Dunbar, being cast as Mary in her school nativity was more important.
The comedian and actress has revealed how an inspirational primary teacher and her decision to cast her in a starring role turned her school days around.
"At school, I was a nuisance to the teachers," she said. "I was disruptive but not in a bad or malevolent way. If the teachers said something that made me think of a funny comment, I couldn't keep my mouth shut.
"I was always being put out the class for making the other kids laugh. Primary three was the only time I was the teacher's pet.
"Mrs Ness of Russell Street Primary School in Ayr, if you're out there please get in touch so I can thank you.
"The difference she made to me when I was seven and how encouraging she was, I'll be forever grateful. She sticks in my head to this day.
"She cast me as Mary in the nativity play. You talk about seminal roles I've had in my career…well, you can't top Mary."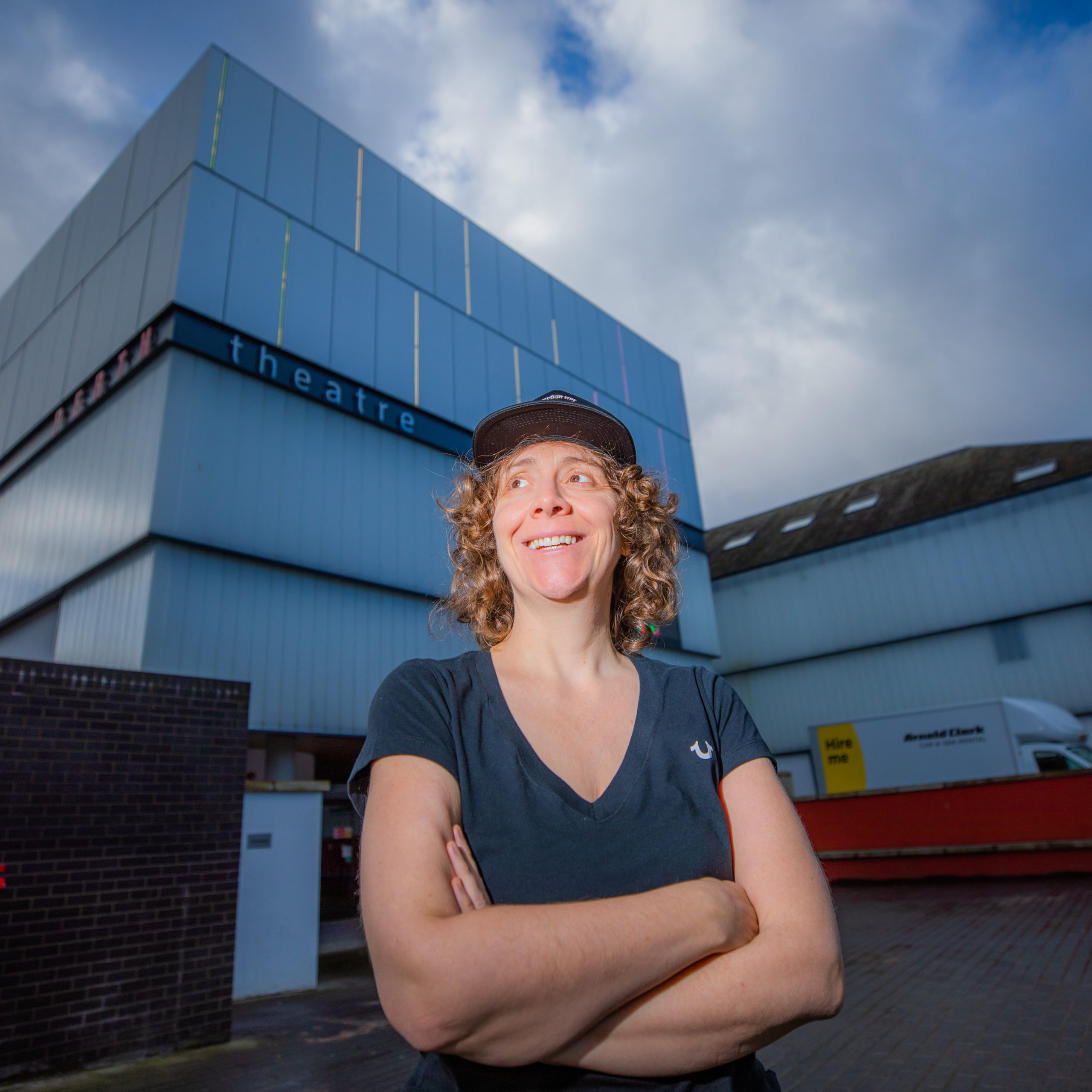 Karen has become one of Scotland's best-known faces and best-loved stars with 1.6 billion viewers watching her host the Glasgow Commonwealth Games opening ceremony.
Now, celebrating 30 years in showbusiness by taking on the iconic role of Lady Bracknell in Oscar Wilde's The Importance Of Being Earnest, she can look back on a career that started as a karaoke host before joining Greg Hemphill and Ford Kiernan in Chewin' The Fat, first in its original radio show format, then the breakout TV version. She then became a star in her own right with four series of The Karen Dunbar Show on BBC1 Scotland.
Since that ended in 2006, she has become a renowned stage actress, appearing in everything from Shakespeare and Beckett to panto and Calendar Girls The Musical.
"If my career started at 19 when I hosted the karaoke, then the amount of different things I've done over the past 30 years blows my mind because it's not how it started out for me.
"I thought I would be a singer, even though people told me I was funny when I was wee. So the comedy element came later in my thoughts. And acting certainly wasn't up there much either.
"I remember watching a video 25 years ago of Alan Bennett's Talking Heads, with Julie Walters and Thora Hird. Thora had an eight or nine-minute monologue to camera and I can remember thinking I could never do something like that, learn all those words and do it in a oner. Then, five years ago, I did Beckett's Happy Days, which is basically a 90-minute monologue. To now be offered the role of Lady Bracknell is fantastic. I love Oscar Wilde's work. The dialogue is very crunchy. Because it's so dense and fast and clever, it really needs to be enunciated.
"I'm quite obsessive about things, so I like to look at different versions and how they've been staged, and in this instance the way in which different people have played Lady Bracknell, like Judi Dench.
"I'm always interested in other people's takes and maybe it will influence my performance subconsciously, but I'll invariably do my own version of it."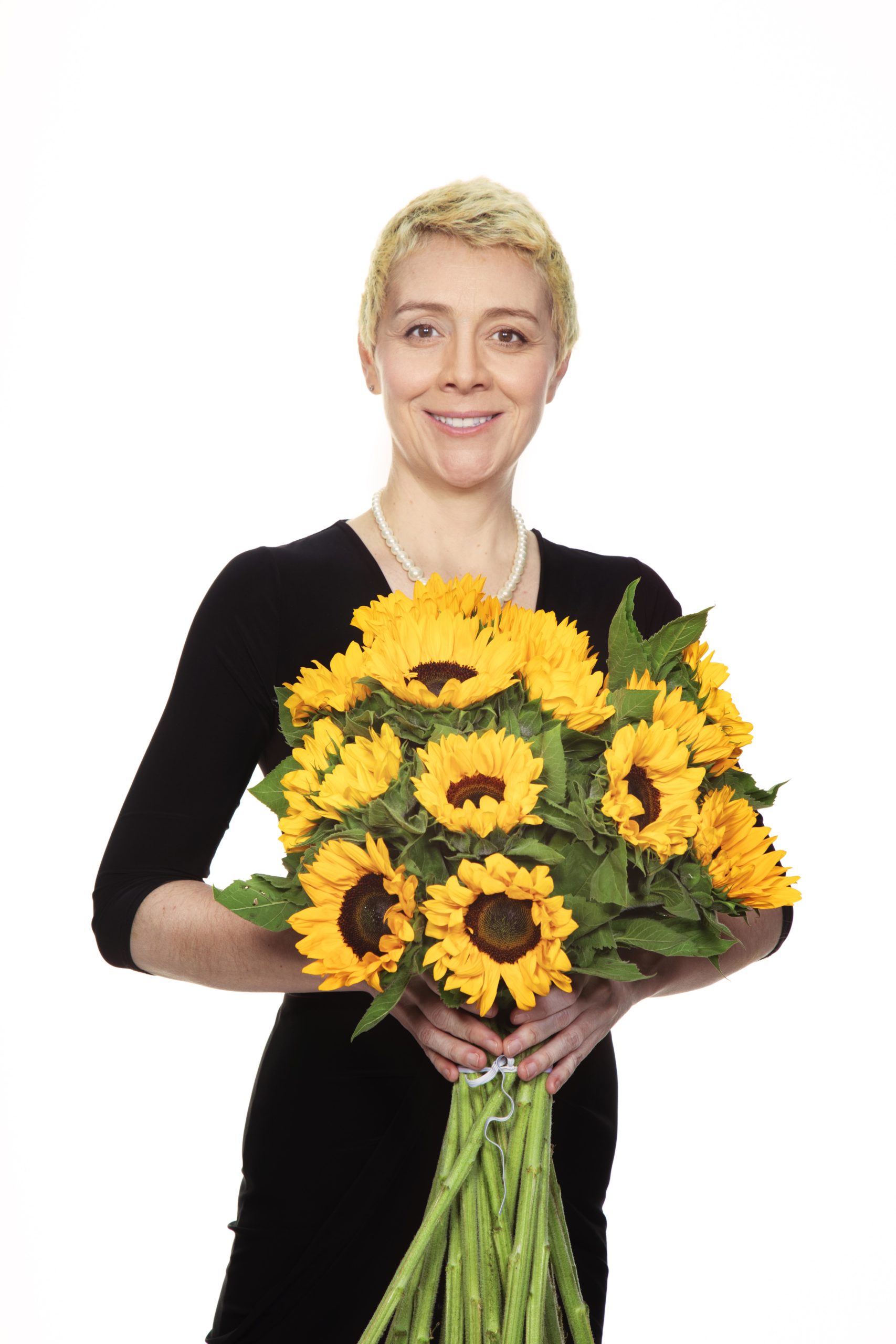 The last time Karen, who turns 49 on April Fools' Day, was on stage was for a surprise, show-stealing performance in the Still Game finale at the SSE Hydro.
Although she was never part of the sitcom, her connection with Ford and Greg led to her being asked to reprise her role as Old Betty from Chewin' The Fat as the comedy pairing delivered Jack and Victor's swansong.
"It was very hard to keep the secret – about three people knew about it from me and were sworn to secrecy," Karen continued.
"We knew if the audience didn't know I was going to be playing Betty, who was such a popular character, that it would blow the roof off the place.
"The response I got from that first night is something I'll treasure forever.
"There was a kind of lull for a second or two when it was revealed to be me, then a wave of noise erupted. That died down and then it came back bigger, which I've never experienced before.
"It was one of the highlights of my career to have that home town recognition for a character I made popular.
"Ford had the next line and he had to shout 'right, right' to try to break the noise before he could carry on.
"The boys made a fantastic job of the stage show and, although my character hadn't been in Still Game, it was so abstract, the fact that Betty was playing God, that it just felt like it fitted.
"I felt really privileged to be able to put the two things together, Chewin' The Fat and Still Game, in this one big show and be a part of it.
"It was a great job, too, because I didn't have much to do, not many lines to learn. And every line that Ford gave me was a cracker.
"The character was a winner before I opened my mouth and even the catering was brilliant, so it's one of the best jobs I've ever had."
Karen recently spent a year touring the UK with Calendar Girls The Musical and even managed to squeeze in a cameo in Mary Queen Of Scots, the 2019 movie starring Saoirse Ronan and Margot Robbie.
"The film was a whirlwind experience. I had worked with the director previously in the National Theatre on the South Bank, which was an amazing experience in itself. It was only one day of filming.
"I went to the premiere at Edinburgh Castle and it was a great buzz. I felt very proud of the old Scottishness. I was well chuffed!
"I'd never toured to such a degree before as I did with Calendar Girls. It took a bit of time getting used to moving from town to town.
"To begin with, I took a big suitcase with me and laid loads of stuff out in the hotel room but, in the blink of an eye, it was all being packed away again. After three or four moves, I was down to two carrier bags!
"It was a brilliant musical. One of the hardest parts was the finale, when we're all together on stage, and you could hear and see people in the audience crying.
"There were a few occasions when I had to catch my breath and tell myself to sing the song and not start greeting. It's such a moving play and I loved it."
Karen believes in looking to the future rather than the past.
Although she would never say never, she can't imagine doing more sketch-show work but would like to return to TV comedy in another genre.
"I would love to be involved in a sitcom where I could enlarge the character, get underneath the skin to put some depth into it, so that's something I'm looking at," she added.
"I'm also veering into writing. I wrote a play a few years ago and I was in the midst of writing a musical when Calendar Girls and Still Game came up, so I'd really like to finish that.
"The last two years have been back-to-back heavy stuff, which I loved, but I was aware that this year I would like to take my foot off the gas a little.
"I'm busy enough – I've got enough to do me – and for that I feel very lucky."
---
The Importance Of Being Earnest, Perth Theatre, March 5-21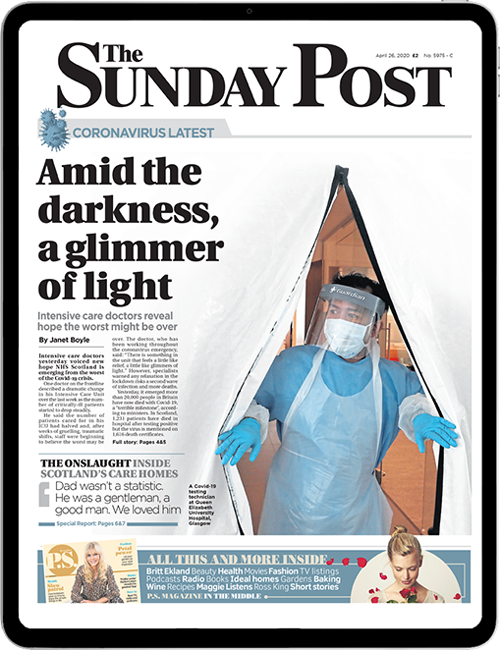 Enjoy the convenience of having The Sunday Post delivered as a digital ePaper straight to your smartphone, tablet or computer.
Subscribe for only £5.49 a month and enjoy all the benefits of the printed paper as a digital replica.
Subscribe