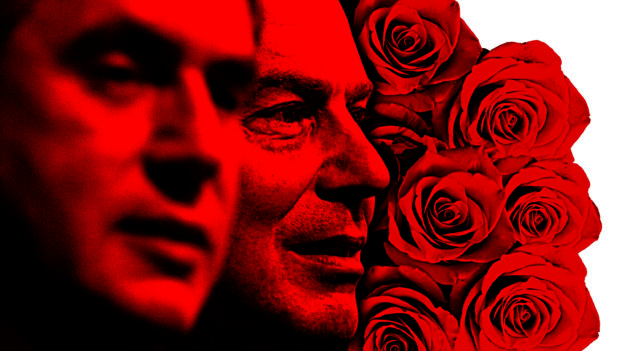 Suddenly seeing an image of yourself can be a disconcerting experience.
That's been my experience over the past couple of weeks, as the BBC have started airing the five-part series Blair And Brown: The New Labour Revolution.
As someone who for 20 years worked for, and then with, them as they transformed the Labour Party I had joined in 1982 in Renfrewshire when I witnessed my school friends' parents lose their jobs as the Linwood car plant closed.
Eight years later I started working with Gordon Brown, who was Labour's industry spokesman. Labour's employment ­spokesman was in the next office. His name was Tony Blair.
Within weeks I was convinced that, in time, they'd first change the Labour Party and then change Britain. They did, going to win three general elections as New Labour.
And when, after serving in both their Cabinets, we lost power in 2010, I was with Gordon Brown as he prepared to leave Downing Street for the last time as Prime Minister. I was there at the beginning and, ultimately, I was there at the end.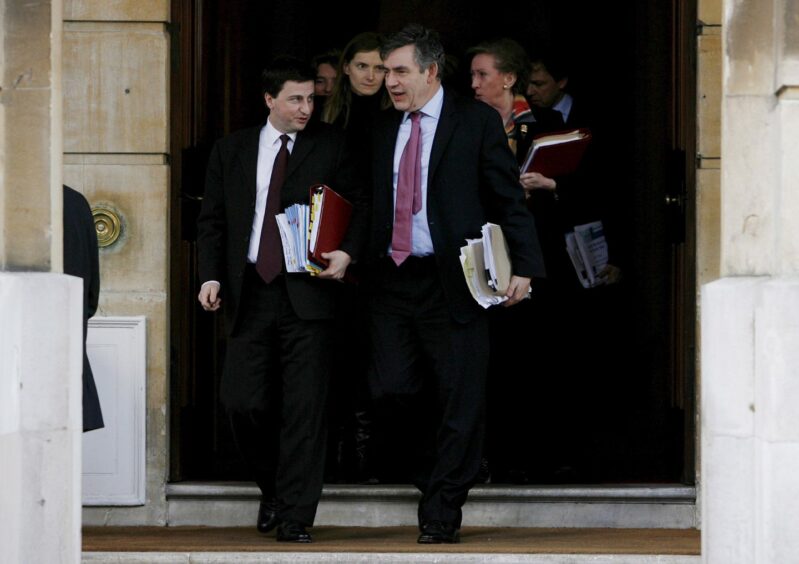 More than a decade on, following four general election defeats, Keir Starmer is attempting to bring Labour back to power across Britain. Of course, the political and policy challenges of the mid-2020s are different from the mid-1990s. You can't go "back to the future" and what's needed now isn't a restoration project, but a renewal project for Labour.
"Modernisation" was never about ­looking backwards. It was about looking forwards. As John Prescott said, "traditional values in a modern setting". So, what, if any, are the relevant lessons from the Blair/Brown era about moving along the road to renewal, from defeat to victory?
Respect the Party's ­history but don't live in it
Neil Kinnock – the first Labour leader for whom I wrote speeches, and who started the modernisation of the Labour Party – warned that Labour needed to be "a movement and not a monument".
The pioneers of our party who built the trade unions weren't settling for the status quo, but instead worked to help people improve their working conditions, incomes and opportunities. Most miners were desperate for their sons not to have to work underground. Of course manufacturing matters, but a lot more people work in offices than in factories these days.
How do we persuade today's "laptop" workers to become tomorrow's Labour voters…that's a question worth focusing on.
Yet some recent Labour politicians have seemed more comfortable offering a better yesterday than a better tomorrow. There's no serious future for the Labour Party as a historical re-enactment society.
Listening is important in politics. But Blair and Brown understood that so is thinking. A Labour leader should first understand and then offer solutions to the challenges working people will face today and, crucially, in the years to come, like paying our essential workers properly, regulating and taxing Big Tech effectively, or ensuring a fair transition to the Net Zero Economy.
It's not a coincidence that Labour's 1945 Manifesto was called "Let Us Face The Future". That's when Labour wins…and changes lives.
Truth is the safest place to stand
There's no point in party unity if it's only the unity of the graveyard. Lowest common denominator unity tends to yield only lowest common denominator support.
Warring factions in the Labour Party used to pretend to have achieved unity by "finding a form of words". Better to find the truth, argue it, debate it and fight for it.
Tony Blair inside and outside the party was more interested in winning converts than hunting traitors.
And, as Labour leader, he wielded truth like a weapon. If he thought rising crime was an issue affecting working-class communities, he said so.
If Gordon Brown believed Labour wasn't actually going to nationalise Marks & Spencer and the rest of the country's top 200 companies, he said so.
We understood that if we weren't trusted with money, we wouldn't be trusted with power. Candour built credibility with the public.
Whether it is relentlessly rooting out the anti-Semitism that has so shamed Labour in recent years or describing clearly why Labour has now lost four general elections, truth is the solid rock on which Keir Starmer must lead Labour's recovery.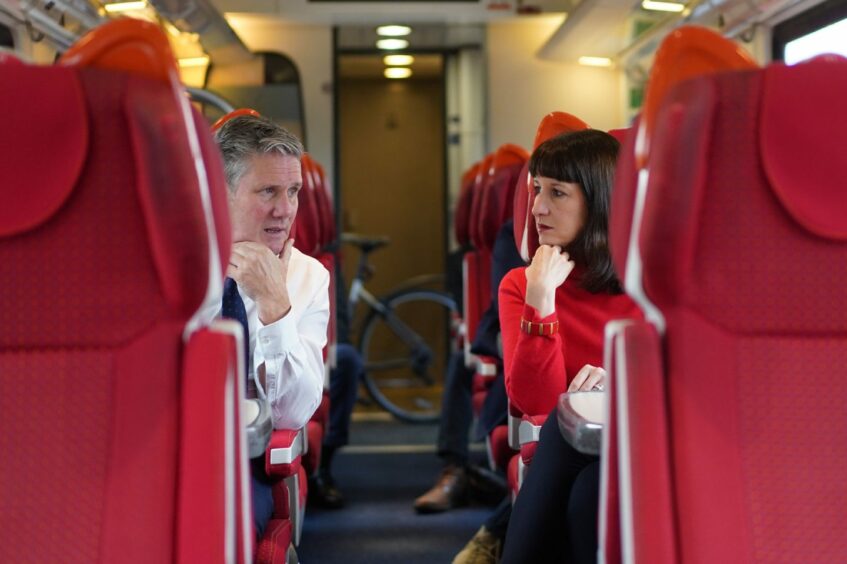 All of us are better than any of us
Watching the Blair/Brown ­documentary is a reminder of just what towering figures they both were.
But as I witnessed working alongside them for 20 years – in opposition and then in government – they actually made each other better by testing each other's ideas in ongoing rolling strategic conversations. And they were always on the lookout for capable people who could help power Labour forward.
Sure, there were the "TB/GBs" – tough discussions, fraught meetings, even fallouts – but New Labour showed how powerful it is when you build a talented team.
Boris Johnson has a Cabinet built solely on loyalty to the damaging policy of Brexit.
Keir – and his able shadow ­ chancellor, Rachel Reeves – can and must build a team of all the talents to take the fight to the Tories.
Labour: Sir Keir Starmer fighting to find his feet amid the rubbled and ruined Red Wall
Win because of our ­values, not despite them
My formative experience as a young Labour Party member was of bitter and repeated defeats.
I came to understand that principles without power are useless and simply leave vulnerable people and communities defenceless in the face of bad governments.
If you value your ideological purity more than political power, then you should probably be in a monastery or a university common room instead of the Labour Party.
Gordon Brown and Tony Blair both understood that there's no shame in winning elections. The shame should be in losing them.
As a generation, we were determined to win because of, rather than despite, our values. Values like solidarity, co-operation, and the equal worth of every individual.
Back in the 1990s that meant ­ introducing the Minimum Wage, redistributing money to poorer children and pensioners, and remaking the case – with record investment – for our NHS.
Alas, today in Scotland, the Nationalists have different priorities. They have proved effective at campaigning and hopeless at governing. Schools, hospitals, ferries; every day brings further disappointments.
But, as the late, great John Hume – who featured in last week's episode with its focus on the Good Friday Agreement – once observed: "You can't eat a flag. Real politics shouldn't be about waving flags, it should be about developing living standards, about social and economic development. It's not about waving flags at one another."
Meanwhile, the Tories in Westminster have overseen what a cross-party committee this week described as "one of the worst public health failures in British history", while delivering food and fuel shortages and rising bills as part of the slowest recovery of the G7.
As in the mid-1990s, the country is ­crying out for a better alternative. That is the opportunity – and the responsibility – facing Anas Sarwar here in Scotland and Keir Starmer across the UK.
After our near wipeout in Scotland in 2015, and the worst Labour defeat since 1935 across the UK in 2019, the task of renewal and rebuilding is urgent, and, I believe, under way.
Blair And Brown: The New Labour Revolution is a fascinating chapter of Labour in Government. Our country now needs us to write the next one.
---
Douglas Alexander is a Senior Fellow at Harvard University and served in the Cabinets of Tony Blair and Gordon Brown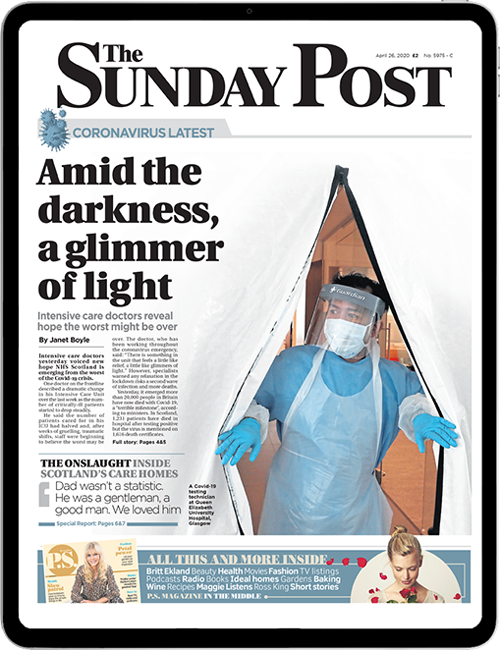 Enjoy the convenience of having The Sunday Post delivered as a digital ePaper straight to your smartphone, tablet or computer.
Subscribe for only £5.49 a month and enjoy all the benefits of the printed paper as a digital replica.
Subscribe