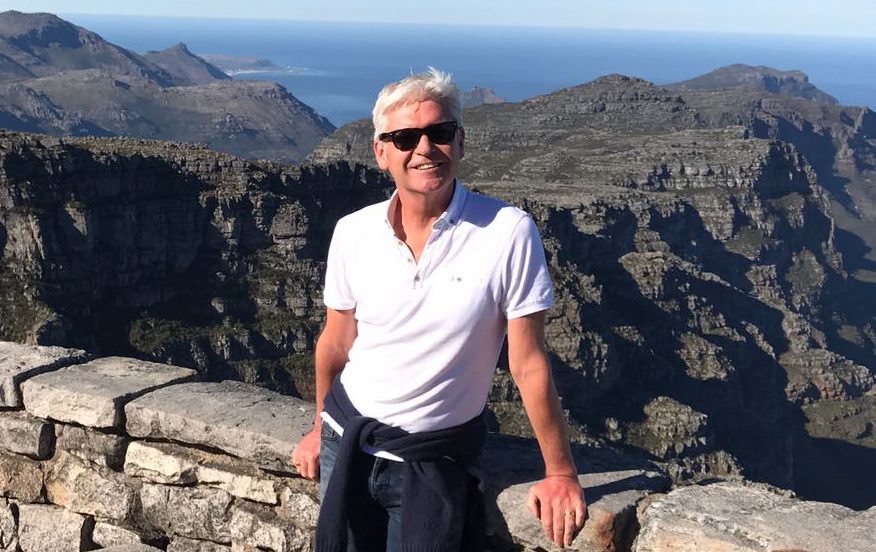 PHILLIP SCHOFIELD is one of Britain's most successful TV personalities.
He has hosted This Morning since 2002 with The Cube, Dancing On Ice and new game show 5 Gold Rings just a few of his other big shows.
But Phillip, 54, who has two kids, Molly and Ruby, with wife Stephanie, has also had a fine stage career, with shows such as Joseph And The Amazing Technicolor Dreamcoat.
He's back for hit concert tour The Knights Of Music, celebrating entertainment knights and dames such as Elton John, Rod Stewart and Shirley Bassey. It's at Edinburgh Playhouse on Friday, April 28th and Newcastle City Hall on Saturday 29th (knightsofmusic.co.uk).
Phillip told us the 10 places he loves.
Newquay
I grew up and went to school there and used to go to the headland and buy fish and chips. There's a long beach called Fistral and we'd drive up and sit in the car, or out on the grass if the weather was nice, and eat them there as a family.
It's one of my favourite places in the world. Now, as I drive into the county past the Welcome To Cornwall sign, I can feel at least half a stone lift off my shoulders.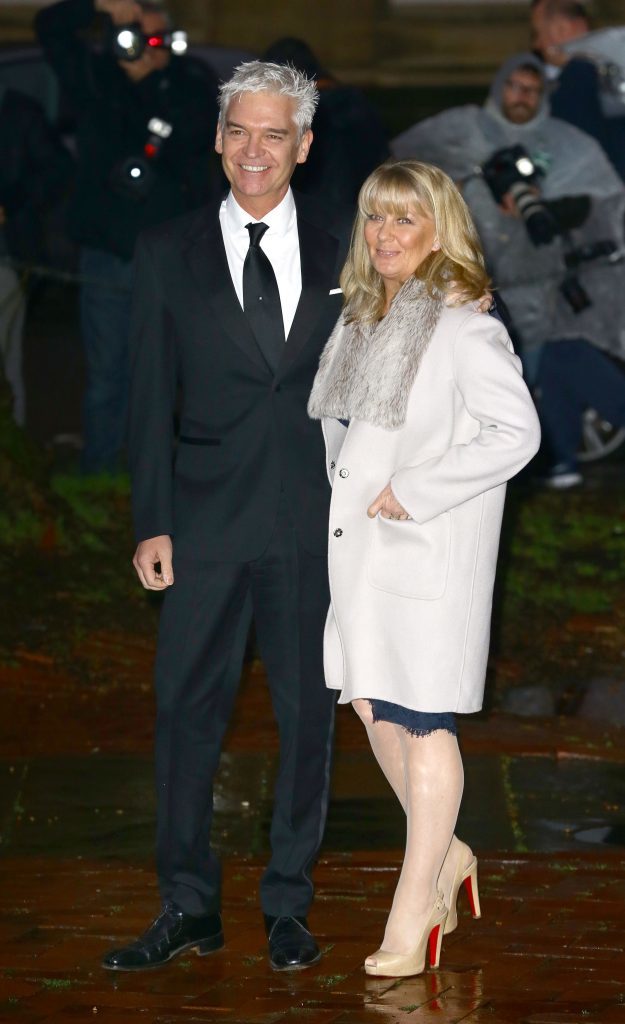 My garden
When we bought our house 23 years ago a lady came with it! She's a gardener who lives in the village, had been doing the garden for years and just kept on with it. She does the main stuff and we fiddle here and there. We're in the country and when you sit out on the big lawn on a rare sunny day, I'd rather be there than any other sunny place in the world. There's nowhere like Britain when the sun is shining.
Portugal
We've had a little home there for about 15 years. It's a bolthole escape tucked away up in the hills, looking at the sea in the distance. No one knows where we are. It's a place of complete escape. There's no landline and if we turn our mobiles off nobody would be able to get us.
Every member of the family who's with us and those not with us any more has been there. It's shoes off, shorts and T-shirts and mucking in. I remember telling Anne Robinson about it when we were buying it and she said: "What about staff? Who's going to cook?" I told her there were no staff – and I'd be cooking on the barbecue. We go for a big chunk of the summer and the family come and dip in and out. Year after year I go and find my clothes which I keep there still fit, which is nice.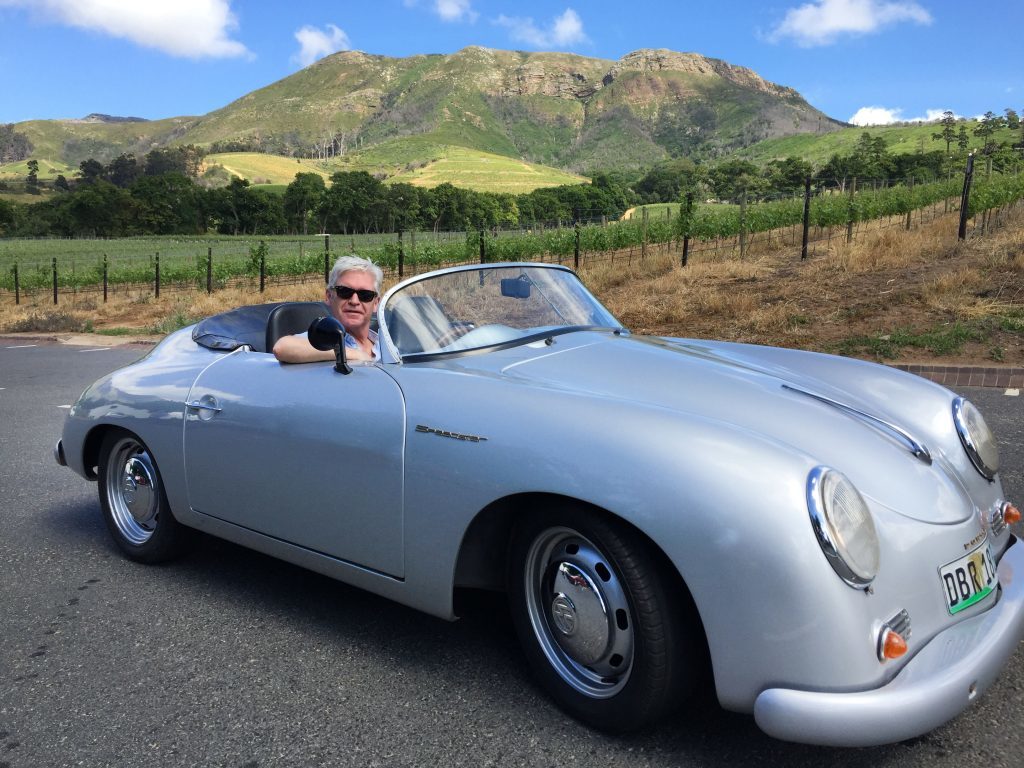 Wick
We got married at Ackergill Tower and we've been back two or three times. It's a castle, but it feels like home. You take the whole thing over – so you can only do it rarely as a treat – and they delight in people going in nervously and by the end no one can find shoes or handbags. It's so relaxed.
Towards the end of the beach there's a shack and if you ask they'll light you a bonfire and hand you a glass of the local whisky Old Pulteney, which is one of my favourites. Standing there sipping that Scotch is one of my best moments.
Maldives
We've been two or three times, always to this one place, the furthest south island, Villingili. When you've got older kids you've got to dangle a bigger and bigger carrot to entice them to come with you on a family holiday – and the Maldives worked for the girls.
The four of us arrived on the boat and everyone soon knew everything down to just how you liked your tea made. The girls both learned to scuba dive, which I've done since my twenties. It's luxury but with a small-island feel. If I could do that regularly it'd be great but it's a long way and hideously expensive!
South Africa
I went to do just four films for This Morning but we shot such stunning footage that by the second day I said we had enough for an ITV documentary. I went cage diving with great white sharks and abseiled off Table Mountain. I also went out on a rhino rescue where I got to fit a tracker to a darted rhino. To be that close to an extraordinary creature and to feel that you were maybe a part of saving just that one animal was amazing. And I sampled some of the fabulous South African wines – who could possibly complain?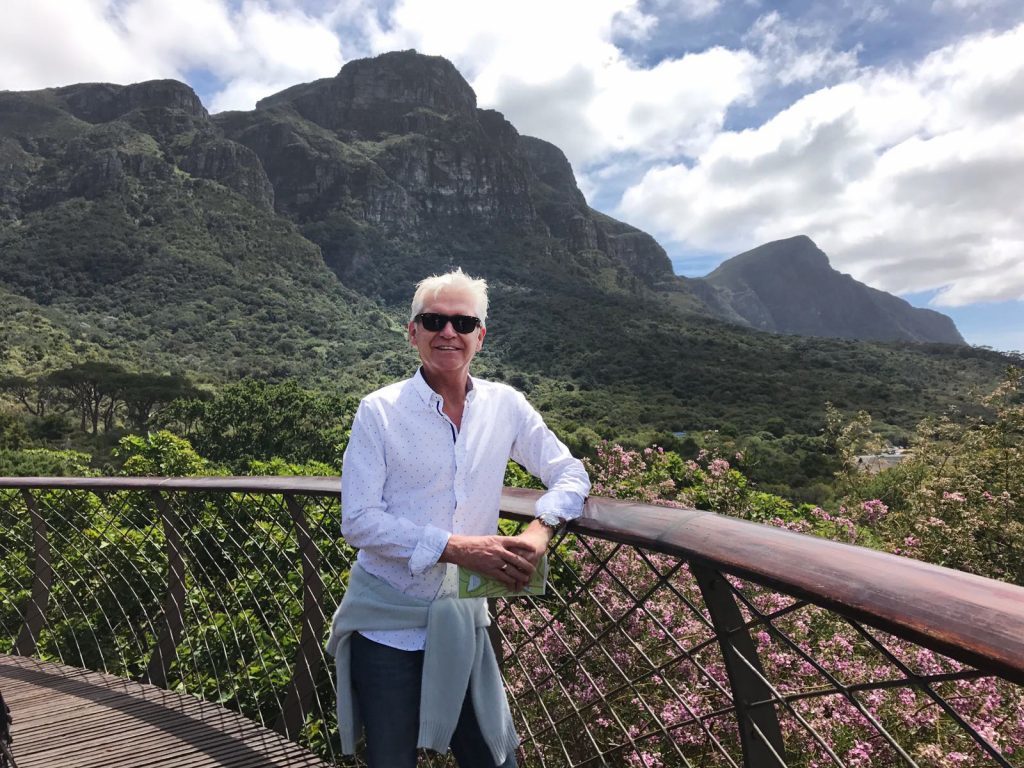 Norway
Many years ago I was on a flight over Iceland and saw the Northern Lights. I couldn't believe their beauty.
I'd told that story to Steph so much she was sick to death of hearing it and said she wanted to see it for herself. So I booked her a trip for a Christmas present and the two of us went to the Arctic Circle just last month. You can go all that way and see nothing, but we were really lucky and the Northern Lights put on a show. It was just beautiful.
Devon
My wife's parents have got a tiny cottage in Salcombe – honestly, you walk in the front door and within three steps you've banged your nose on the back wall. Salcombe is my idea of a perfect little village and you can walk along near the marina and buy crab to eat at home. There's a brilliant pub, an amazing place to have a full-on breakfast. It's to die for – and if you had it every day it'd probably kill you. Of all the places we took the kids when we were small, the only time my eldest daughter cried that she didn't want to come home was Salcombe.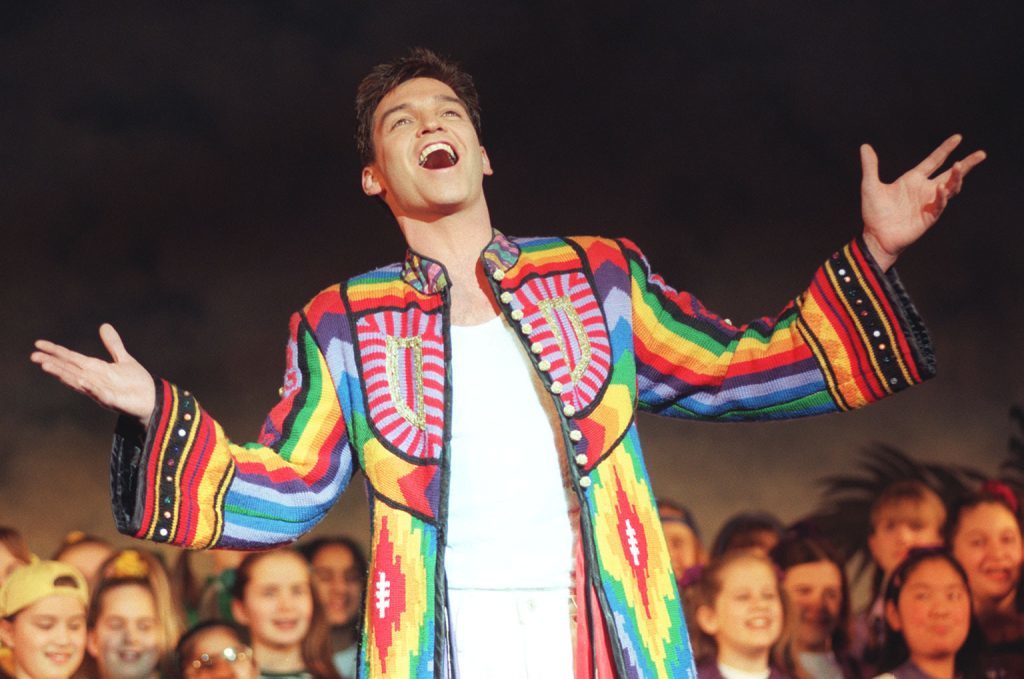 London
Borough Market is one of those old-style London markets. There's a restaurant and when you look out of the window in the winter with the market in full swing with steam rising from the stalls, it looks like a scene from Mary Poppins. You feel like you could be travelling back in time. They shot a lot of the Bridget Jones stuff in the market. The food is amazing.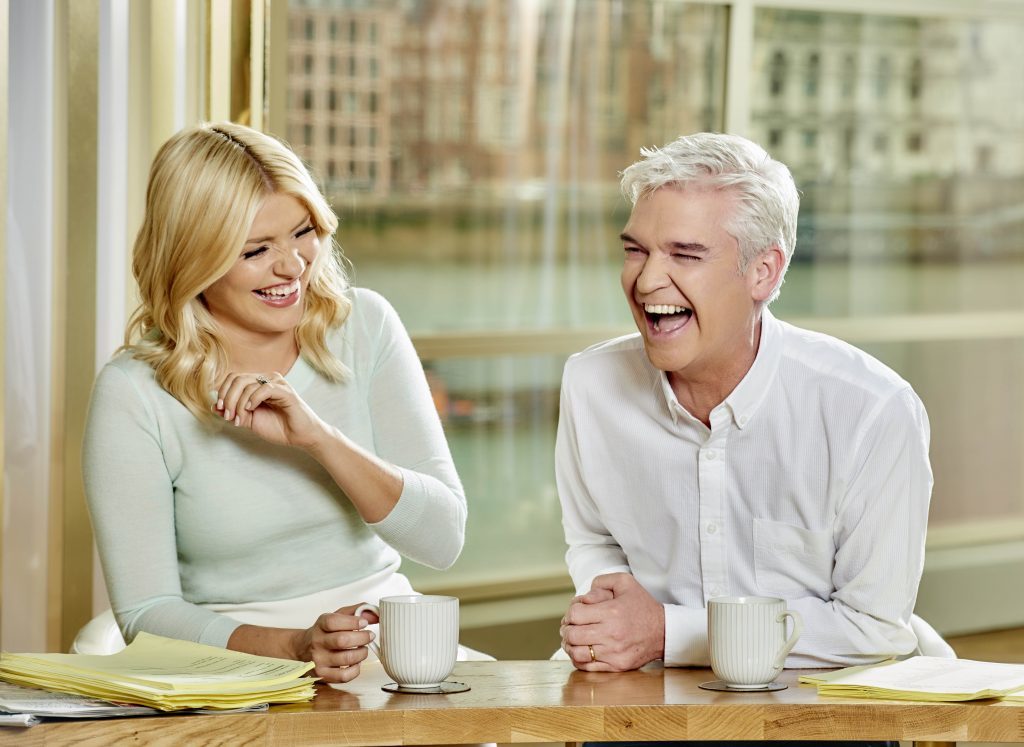 Edinburgh
And on the subject of food I'd have to pick a lovely delicatessen called Valvona and Crolla. I discovered it when I was at the Playhouse doing Joseph. It's an Italian deli which has stunning wines, cheese and meat and a great smell. Walking down there to get my lunch was a joyous experience.
It's a while since I've been but I've got such fond memories of the fun staff and looking through all the wines. It was a nice break, especially on matinee days – although I wouldn't have had any of the wine with lunch on those days!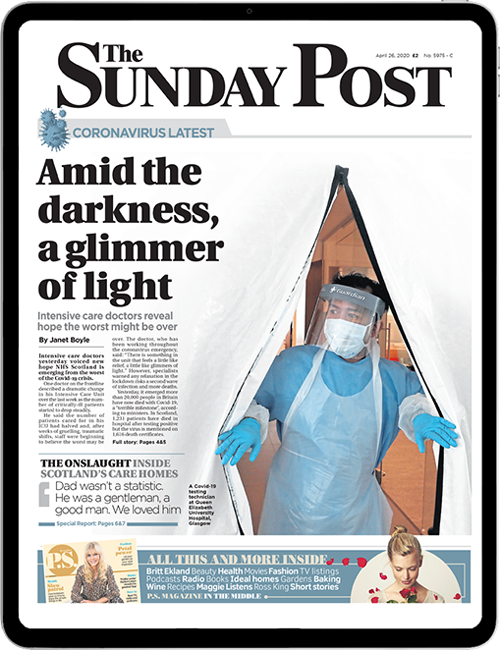 Enjoy the convenience of having The Sunday Post delivered as a digital ePaper straight to your smartphone, tablet or computer.
Subscribe for only £5.49 a month and enjoy all the benefits of the printed paper as a digital replica.
Subscribe