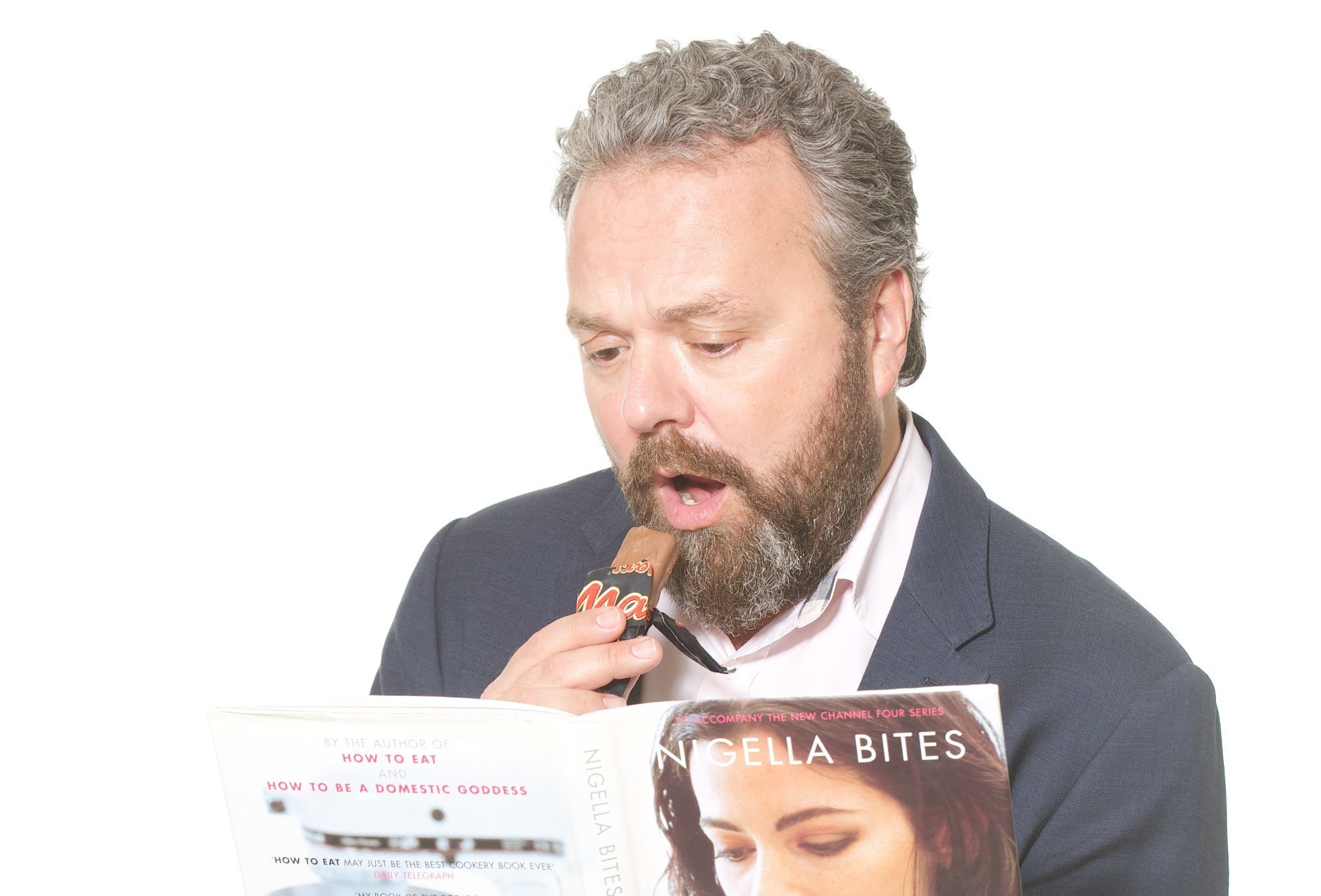 HAL CRUTTENDEN must be regretting asking his daughters what show title would best sum him up.
Because the answer they came up with for the comic's new Edinburgh Fringe show was "Chubster".
Surely in today's oh so PC society that would be frowned upon a "fat-shaming"?!
"I suppose so!" laughs Hal, a regular on Mock The Week and Live At The Apollo. "My daughters just always thought it was a funny name to call me when they were younger.
"I've got more than usual in the show about having teenage daughters, not in an 'Oh, aren't they terrible?' way, more 'Yes they're terrible but boys would be even worse'.
"They are incredibly rude to me and they don't respect me but they don't see me as a role model. Their mum is so, all the pressure's on her and I can just be a joke!
"I do think you get away with stuff and get let off the hook if you're the only man in the house but I worry they won't form proper relationships with men because they'll think all men are a joke."
As for the show title, Hal says: "The thing is I'm not sure how big I am. Because I was slim when I was younger, part of me doesn't see myself as fat.
"And yet when I bring up being fat people say: 'You're not that big.' I'm really caught between the two so I think Chubster gets it about right.
"I'm back on the 5:2 diet and I'm quite disciplined but I'm terrible on the days off.
"They say: 'Eat what you want on the days off' but that's not taking into consideration how badly people like me can eat!
"I'm losing it very, very slowly and I am exercising a lot more. There's that horrible thing when you reach a certain age and think: 'God, I am exercising now not really for how I look but just to stay alive, just to stave off the heart attack and to keep the limbs strong to keep me out of the wheelchair!'
"The thing is, I eat so much sweet stuff because I'm not such an expert on food.
"I do that meal kit delivery thing where they send you the ingredients and tell you what to do, and I'm that bad a cook that I can make that and feel I've really achieved something, sit with a glass of wine and think: 'I'm a connoisseur!'
"My problem is I'm not home enough in the evenings, about one night a week, and when I am the last thing I want to do is cook."
All of which makes Hal's obsession with The Great British Bake Off a bit of a surprise.
"I love Bake Off because, maybe it's my old age, I think it exemplifies Britain," says Hal, who's often to be found on Jo Brand's Bake Off spin-off show An Extra Slice.
"Everybody's in a marquee in the manor grounds, baking cakes.
"Actually, maybe it exemplifies England more because it's concentrated on something that's essentially frivolous.
"There's so much seriousness in our lives, it's just pure escapism. There's something wonderful about watching people do something that involves a lot of dedication, a lot of skill and a lot of work and you end up with a biscuit!
"I think: 'They're doing Jaffa Cakes? Just buy a packet!'"
Hal Cruttenden: Chubster is at Pleasance Courtyard One from August 1-26. For tickets visit www.edfringe.com