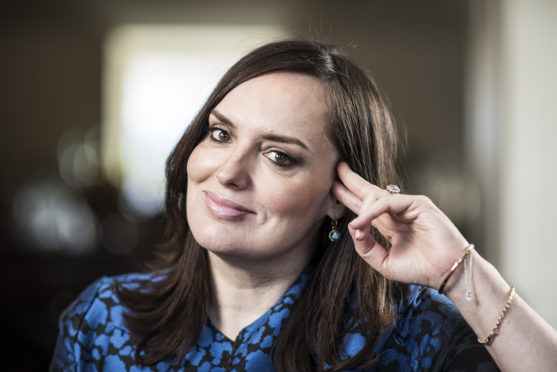 The brand new Secret Policeman's Tour heads to Edinburgh's Playhouse next Saturday on the final weekend of the Fringe.
Hosted by The Guilty Feminist's Deborah Frances-White, it will see a stellar list of guests take to the stage in support of Amnesty International.
Already announced for the show were Rachel Parris, Nish Kumar, Phoebe Robinson from 2 Dope Queens, Sindhu Vee, Desiree Burch, Rosie Jones, Steve Ali, Hollie McNish, Saoirse-Monica Jackson and Siobhan McSweeney from Derry Girls with music from Jess Robinson and Grace Petrie.
Now, Sophie Duker, Jessica Fostekew, Nicola Coughlan (also from Derry Girls) and Amal Azzudin have been announced to complete this incredible group of stars and activists joining together in support of human rights.
More than forty years since Amnesty's first ever Secret Policeman's event, the newly-revamped 2019 Secret Policeman's Tour will see a host of comedians, musicians, actors, activists and inspiring speakers come together for three electrifying nights of comedy, music and discussion, all in support of human rights.
In addition to the show coming to Edinburgh, The Secret Policeman Tour kicked off on Wednesday 5th June with a revolutionary night at London's Hackney Empire.
Host Deborah was joined by a huge array of talent who entertained the 1000 strong audience all evening with an assortment of comedy, music and enlightening discussion.
The third and final Secret Policeman's Tour date is still to be announced.
Ahead of the event, Deborah answered our Fringe Q&A…
---
You've been a Fringe regular over the years, are you looking forward to being a part of it again this year with a few different projects such as your live podcast records and the Secret Policeman's Tour?
We did three big Guilty Feminist extravaganzas in The Pleasance Grand at the beginning of the Fringe and I get to come back to do The Secret Policeman's Tour at the end.
It's the simplest, loveliest, most thrilling Fringe I've ever done. Normally for me it's just walking up hill in the rain and pretending nor to cry. I find the full month tough. So in the words of the Four Yorkshiremen (or in our version women) this is 'luxury'.
---
The Guilty Feminist has been a huge hit, how did you first start the podcast and why do you think it's proved to be so successful?
In a basement. Thirty people in the audience. Twenty of whom I knew by name. December. 2015. Three and a half years on we've just played The Royal Albert Hall.
I honestly think a lot of its success is that woman are thirsty. There isn't much made for us and by us on TV or radio. Not really. That's changing. But it's partly changing because broadcasters see the success of grassroots operations like ours.
We've also listened to our audience and adapted the show to make it more inclusive and ever evolving. It's easy to get stuck. But feminism is a movement and in the words of Gloria Steinem "a movement's got to be moving somewhere".
---
How did you get involved with The Secret Policeman's Tour?
We did a Guilty Feminist show for Amnesty International with Juliet Stevenson at The Old Vic and it worked so well, we turned to each other in the bar & said, "Could we?… Could we revive this historic brand associated with the most legendary British comedy names and give it a new life in a fresh way which excites the old guard who remember it on the telly back in the day and a whole new generation with a different world view?".
Honestly, the Amnesty gang and Tom (the producer of The Guilty Feminist) and I dreamed it up in the bar the first time we worked together. I can't believe it's come together so quickly and brilliantly.
---
What can we expect from the revamped version?
An incredibly funny dynamic bill of established and emerging comics and musicians with contemporary voices. We are working on making the bill reflect the identities of those whose human rights are most routinely eroded. It's so much easier than you'd think to do that and make it smash-bang funny.
---
How important a vehicle is the show, and comedy in general, in supporting human rights?
Extremely. People's armour comes off when they're laughing. Laughter is social glue. It's a connector. It's an engager. It's a conduit to empathy.
---
If you had to pick one item that's essential for surviving a month at the Fringe, what would that be?
My Despicable Daisy Guilty Feminist Sister-hood. It's a hood you can wear with anything. Keeps you dry, warm and is covered in sequins. The sisterhood protects you from the rain.
---
The Edinburgh Fringe can throw up some surprises – what is the strangest moment you can remember from the festival?
Jennifer Saunders coming to see my show and coming up after to say how much she'd loved it. Made my life. Kept me going for years when I didn't feel I was getting anywhere.
The following day I had to read the phone book out loud at a charity gig and everyone just started talking and taking photos of each other.
Someone heckled 'I can have multiple orgasms' multiple times and my friend got into a fight with her. The Fringe giveth and the Fringe taketh away.
---
What do you think it is about the Edinburgh Fringe that attracts people from all around the world to come to watch and also to perform?
It's the biggest self-expression festival in the world. It's a space that fights the idea that conformity is desirable. Go and see shows by people whose identities are as different from yours as possible and you'll get the most out of it.
---
What is your favourite one-liner?
Christian Talbot has a great joke: 25 years on, rhythm is a choreographer.
---
Deborah Frances-White hosts The Secret Policeman's Tour at Edinburgh Playhouse on Saturday 24th August at 7.30pm. For tickets see www.atgtickets.com/shows/the-secret-policemans-tour/edinburgh-playhouse.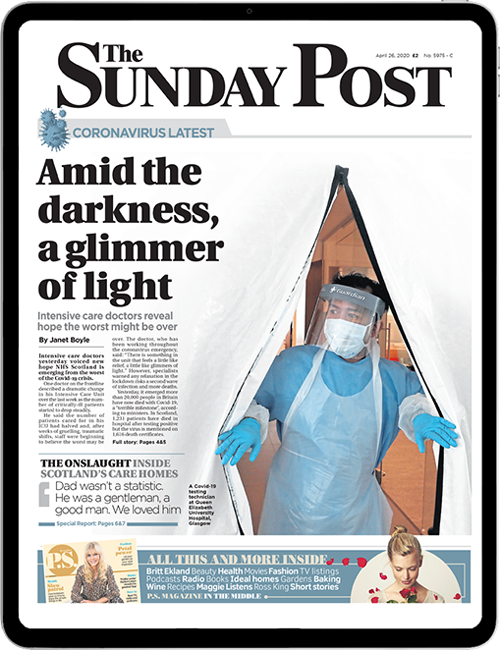 Enjoy the convenience of having The Sunday Post delivered as a digital ePaper straight to your smartphone, tablet or computer.
Subscribe for only £5.49 a month and enjoy all the benefits of the printed paper as a digital replica.
Subscribe