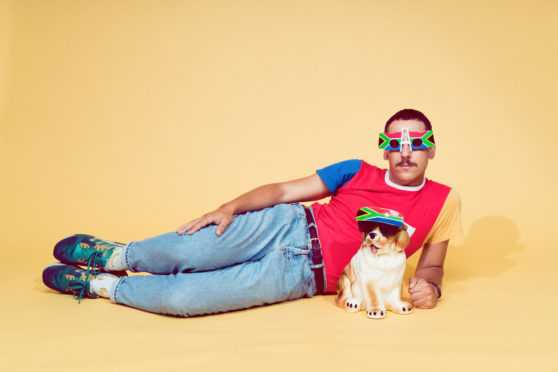 South African stand-up Schalk Bezuidenhout is looking forward to introducing himself to the Edinburgh audience as he prepares for his debut hour at the Fringe.
A rising star in his homeland, with two SA Comic's Choice Awards already, he has also had sell out runs at London's Soho Theatre and Leicester Square Theatre.
Born in a town next to the airport in Johannesburg, in his time away at university in Cape Town Schalk fell in love with stand-up and evolved from "an Afrikaans conservative caterpillar into a beautiful dramaqueen butterfly".
His show, South African White Boy, brings his unique contemporary Afrikaans perspective to the global comedy stage.
Here, he answers our questions ahead of his trip to the comedy festival.
---
How are you feeling ahead of your debut hour at the Edinburgh Fringe?
Well with less than a month to go the excitement is getting REAL now! I'm very excited to share this show with people in Edinburgh! They don't really know me. I don't really know them. And that's a beautiful thing.
---
How did the show at the Fringe come about – is it somewhere you've always wanted to perform?
I signed with Mick Perrin Worldwide Management in 2017 and they told me all about the festival. I don't even know if I had been overseas yet at that stage. I had heard about the Fringe Festival from other comedians, but didn't know how to get in or even to apply.
Now that I am performing there I couldn't be more grateful for the opportunity to perform with the best comics in the world and to have such an amazing platform that could open even more doors.
I know they say "the world is your oyster". But I don't like oysters. So at the moment the world is my comedy festival.
---
What prep work have you been going through before heading for the festival?
I have just been doing shows like crazy, testing the material and just getting stage time over here in South Africa.
I've also been doing a lot of keg stands. Is that more of an American thing? I don't know. But I'm ready to keep up with the Scots.
What is your show, South African White Boy, all about?
One thing I've learnt is that when people watch a comedian from another country they don't want a bunch of generic, random observations.
So I tell a lot about myself and about South Africa and the combination of the two – being a white boy in South Africa.
---
What's it like moving from a homeland audience to performing comedy in another country – is it a challenge to adapt?
I think it's just a stage time thing. You learn pretty quickly which of your material translates on the other side.
I'm also always writing so if I am in a different country I tend to write material about being there and how I perceive things through my eyes.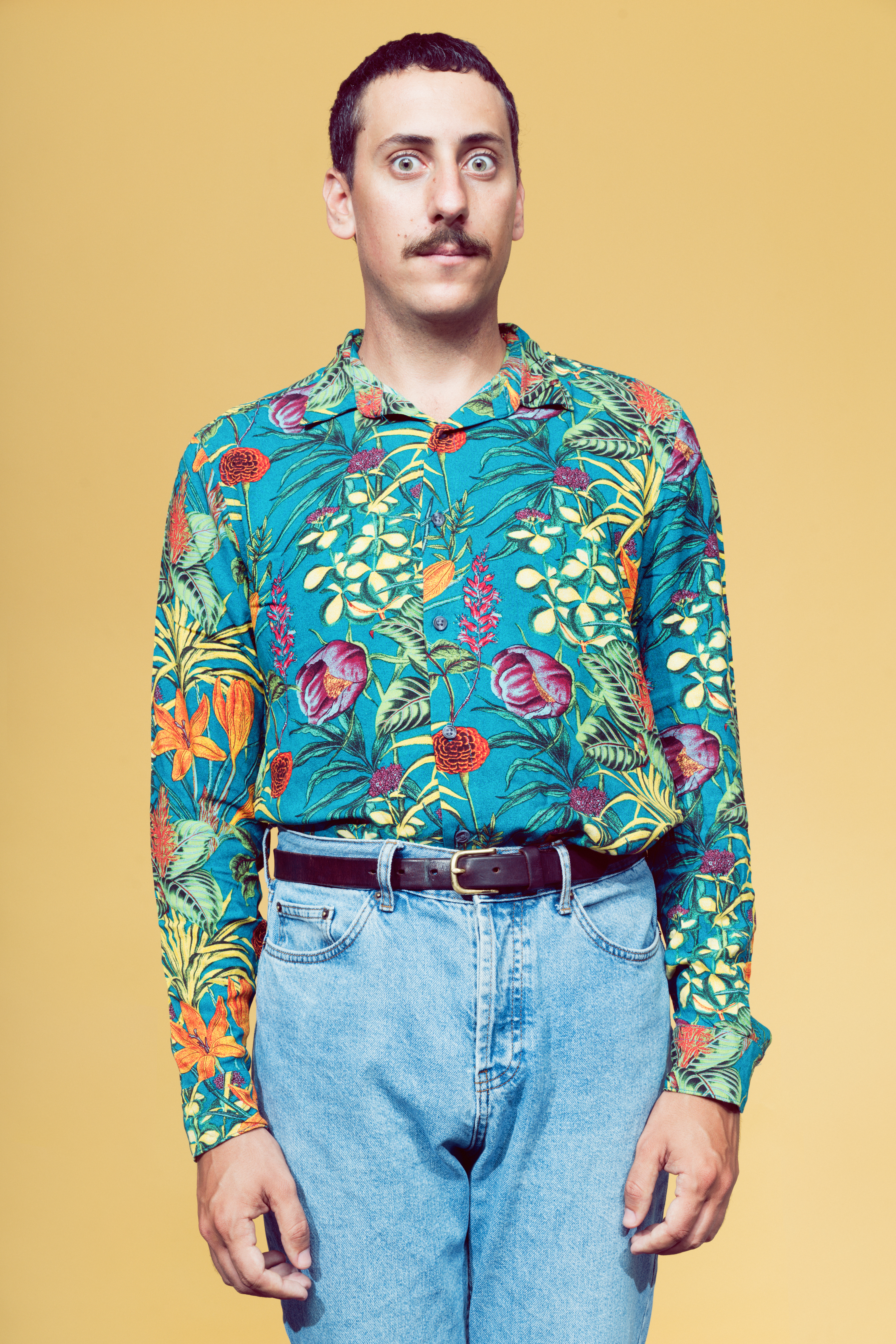 Your show sounds very personal, is it easier or harder to write material about your own experiences that more observational comedy?
I always try and challenge myself to write material about things I don't want to talk about.
People don't go to stand-up comedy to watch a character. They come to watch YOU and that's what you need to give them.
---
What made you fall in love with stand-up?
I was always acting when I was growing up. In the school play, in talent competitions. There are so many variables in acting. There is someone directing you, there are other actors that may or may not be very good, and you are not saying your own words.
Stand-up gave me the opportunity to be completely in charge. I decide what is said, how it is said and when it is said.
I can also do shows when I want to (which is pretty much all the time). And if a gig goes wrong I have nobody to blame but myself.
I still love acting and do it as much as I can, but stand-up is freedom.
---
What do you think it is about the Edinburgh Fringe that attracts people from all around the world to come to watch and also to perform?
I think the scale of it all. You feel completely lost and overwhelmed, but at the same time you are part of something bigger and part of a family.
You also get to mingle and meet other performers from all over the world and expose yourself to other cultures. It's amazing.
I don't always try and drink with other performers from all over the world though… that could become dangerous, depending where they are from.
What is your favourite one-liner?
My favourite one liner is a Mitch Hedberg joke:  I remixed the remix… it was back to normal.
---
Schalk Bezuidenhout: South African White Boy, Pleasance Courtyard, July 31 – Aug 26, https://tickets.edfringe.com/whats-on/schalk-bezuidenhout-south-african-white-boy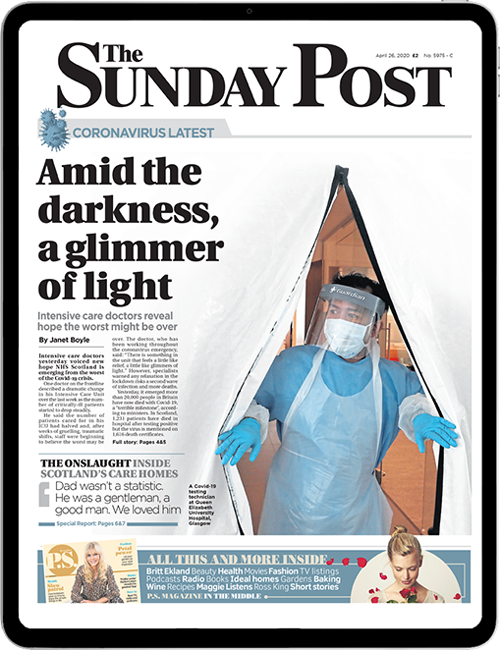 Enjoy the convenience of having The Sunday Post delivered as a digital ePaper straight to your smartphone, tablet or computer.
Subscribe for only £5.49 a month and enjoy all the benefits of the printed paper as a digital replica.
Subscribe