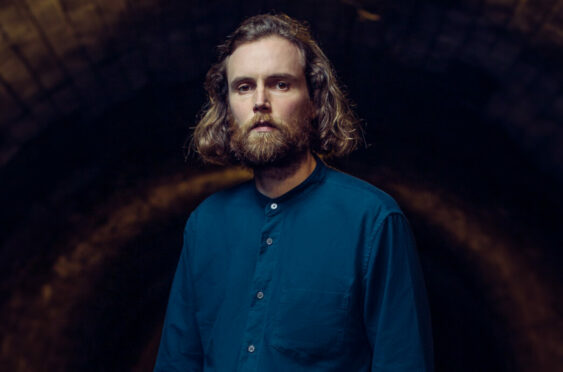 Comedian Rob Auton started writing his latest Edinburgh show all about crowds just a few weeks before they became a (temporary) thing of the past during lockdown.
As he heads back to full audiences at the festival, The Crowd Show explores people, communication and communities.
Here, he answers our questions ahead of the festival kicking off next month…
How are you feeling ahead of returning to the Fringe?
Thankful, excited, nervous, concerned, worried, anxious, pumped, determined.
What is your show all about, and what inspired it?
My show is called The Crowd Show and it is all about crowds/ people/audiences/ community/connection. I started writing it at the end of 2019 and did a work in progress in January 2020 but then something happened and I couldn't do my show about crowds. It's inspired by an article I found on the internet informing people how to speak to crowds of people.
How excited are you to head on your biggest tour to date later this year – and how useful is getting to run the show at the Fringe beforehand?
Yes it's massively useful to get to do the show over and over again. Normally my shows are very different on the train up to the train down.  For me, I just want to get better and more effective as a writer and a performer and Edinburgh is the place I find is best to learn. The audiences are normally pretty fair and it's never long until your next show.
I'm looking forward to the tour. I have had a lot of fun doing this show in work in progress gigs so hopefully I can build on them in Edinburgh and when the tour comes round it will be a good night out. Touring is great but there's obviously a lot of travelling, whereas Edinburgh is always in the same place and people travel to you instead of you having to travel to them.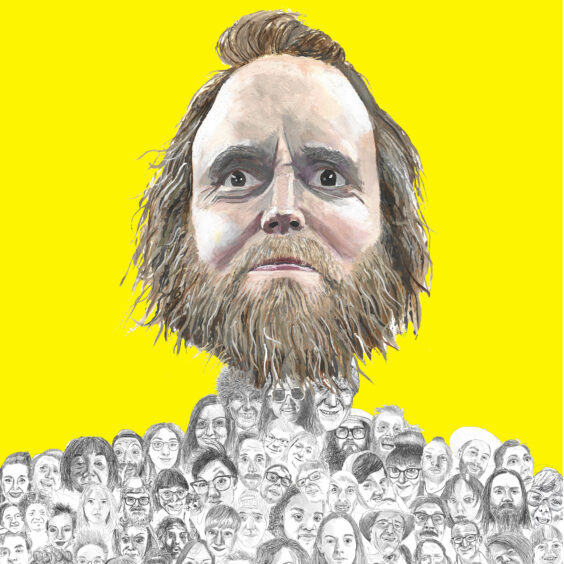 You released a book recently, how pleased have you been with the response to it?
The people who seem to connect with what I'm trying to do connected with that book so I'm pleased, but the main enjoyment came from making the book. Doing the pictures, getting the words how I wanted them. That's where the good stuff is for me.  Going off on one. It was a goal of mine to have a book I'd written in Foyles on Charing Cross Road so when I saw it in there it felt like something I'd been working towards had happened.
If you had to pick one item that's essential for surviving a month at the Fringe, what would that be?
A show that you enjoy doing.
The Edinburgh Fringe can throw up some surprises – what is the strangest moment you can remember from the festival?
In 2012 I was doing a show about the colour yellow called 'The Yellow Show'. I flyered for the show by sitting in a yellow paddling pool wearing a yellow coat surrounded by yellow objects on the Royal Mile from 11am til 3pm every day. I had a yellow foam swimming noodle with a slot cut in the end that I'd put flyers in and almost fish for people to take a flyer. One day a gang of Edinburgh youths were mocking me and eventually grabbed my noodle out of my hand and ran off with it, I ran after them down the Mile, a struggle ensued and I got my noodle back. That was pretty strange.
What do you think it is about the Edinburgh Fringe that attracts people from all around the world to come to watch and also to perform?
I think because it's been going for so long it has something authentic in its biological makeup. It feels like the real deal.  The Fringe is hardwired to make performers find things out about themselves that they didn't know before. Edinburgh is also one of the best cities in the world with some of the best restaurants, parks, streets, it's a living and breathing city that is easy and enjoyable to walk around.  It's not like people are doing shows on an industrial estate in the middle of nowhere.
If you were in charge of the Fringe, what changes would you make?
I'd build a massive canteen for performers serving healthy food until 3am.
What is your favourite one-liner?
The depressing thing about tennis is that no matter how good I get, I'll never be as good as a wall. – Mitch Hedberg
---
Rob Auton brings his show, The Crowd Show, to the Assembly George Square, The Blue Room as part of the Edinburgh Festival Fringe from 3rd – 29th August (excl 16th) at 2.50pm, then on tour. More info and tickets available at robauton.co.uk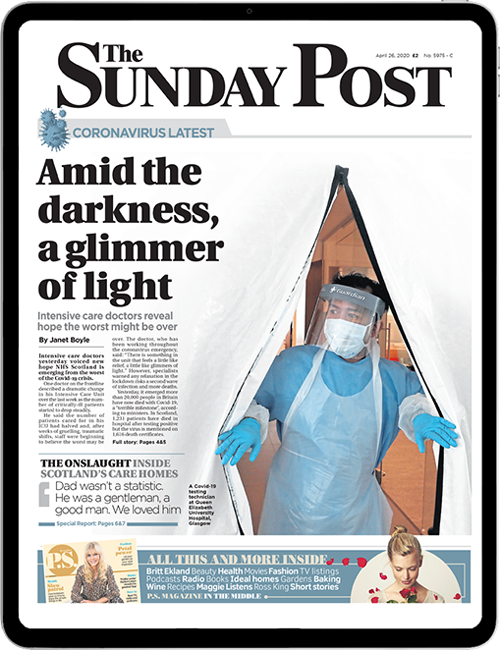 Enjoy the convenience of having The Sunday Post delivered as a digital ePaper straight to your smartphone, tablet or computer.
Subscribe for only £5.49 a month and enjoy all the benefits of the printed paper as a digital replica.
Subscribe