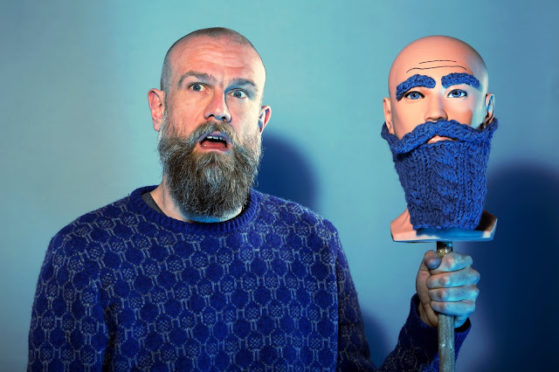 Olaf Falafel is perhaps the best named stand-up heading to this year's Fringe.
As well as his main show, Knitting With Maracas, the Swedish comedian, artist and writer will be putting on a short run of family-friendly shows.
Here, he answers our Fringe Q&A…
---
How are you feeling ahead of your return to the Edinburgh Fringe?
Well, since I started wearing black eyeliner and singing about cars, I feel like a Numan. In all seriousness though I feel strangely calm about it all this year.
---
What is your new show all about?
It's all about forgetting your grown-upness for an hour (hopefully longer) and reigniting your childlike sense of wonder and stupidity. It contains a unique method of retraining your adult mind to regress back to happier times.
I'm doing two shows up in Edinburgh this year. It all starts today, do come along to the Pear Tree ? ? https://t.co/4DBiwiCG9p pic.twitter.com/xYtx33ozct

— Olaf Falafel (@OFalafel) August 1, 2019
You do a lot of shows for kids too – how does that differ to an older audience, and why is it important that the Fringe caters for the younger generation too?
I have two kids myself, we called them War and Peace – it's a long story. I think children are great because they rarely have the internal editor that most grown ups have developed over time. For example, I always end my children's events with a Q & A session and at one school a boy asked "Are sausage dogs called sausage dogs because they look like sausages, because they like to eat sausages or because they are the meat that sausages are made out of?" Obviously I told him it was the last one.
---
How did you first get into comedy, and how did you land on your surreal style?
A friend who I worked with thought I'd be good at it so I decided to give it a go. Surreal humour is what I like to laugh at so it makes sense that it's what I do – this years show has an interpretive dance piece based on Brexit and Jiffybags.
---
You've also released a number of children's books – how did that come about?
I'm always trying to come up with weird stuff that kids will appreciate and a lot of it translates into bits for my Edinburgh show. One day I was walking my kids to school and we were singing stuff and Old McDonald Heard A Fart came out of nowhere. We started thinking about what sort of fart noises each animal would make and it really made us laugh. All the dinner ladies at their school banned all the kids from singing it so I thought this needs to be made into a book and a publisher agreed.
---
If you had to pick one item that's essential for surviving a month at the Fringe, what would that be?
Berocca for it's rejuvenating qualities but also  if you consume it with just the right amount of beetroot you can make a perfect Toilet Tequila Sunrise.
---
The Edinburgh Fringe can throw up some surprises – what is the strangest moment you can remember from the festival?
A few years ago I saw Noel Edmunds eating a hotdog on the Royal Mile with his shirt off and he seemed to be taunting seagulls with it in between bites. Having said that, it was the year that my show was sponsored by mini babybel and lots of cheese was consumed that August.
---
What do you think it is about the Edinburgh Fringe that attracts people from all around the world to come to watch and also to perform?
It's a glorious place where for one month of the year, you are accepted for whatever you are and you are made to feel at home amongst like-minded idiots.
---
What is your favourite one-liner?
Jokes about white sugar are rare but jokes about brown sugar – Demerara.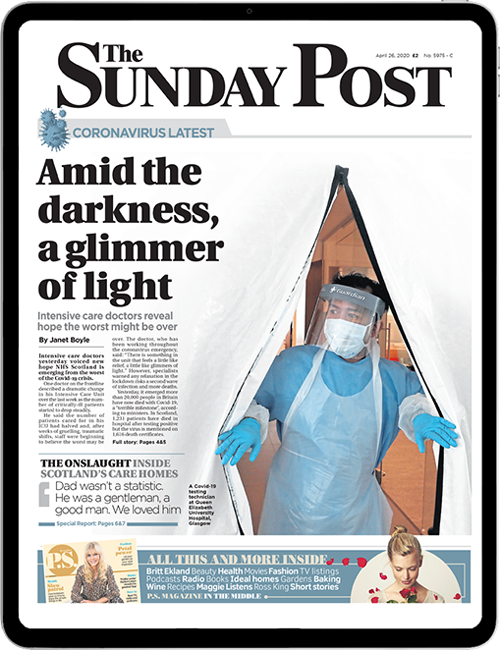 Enjoy the convenience of having The Sunday Post delivered as a digital ePaper straight to your smartphone, tablet or computer.
Subscribe for only £5.49 a month and enjoy all the benefits of the printed paper as a digital replica.
Subscribe