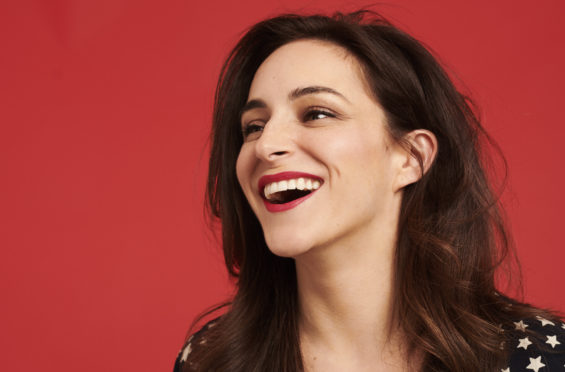 New Yorker Janine Harouni is swapping the Big Apple for Auld Reekie as she prepares for her debut hour at the Edinburgh Fringe.
Having starred alongside Keira Knightley in Colette, as well as Benedict Cumberbatch in Patrick Melrose, she's turning her attention to her rising career as a stand-up.
Her show, titled Stand Up with Janine Harouni (Please Remain Seated), is all about standing up for what you believe in, even if you have to do it really nicely.
Over the course of the show, she aims to blend the personal and political, exploring her identity as an Arab, an American, and the daughter of a Donald Trump supporter.
Here, she answers our questions ahead of the Fringe…
---
How are you feeling ahead of your debut hour at the Edinburgh Fringe?
Excited, anxious, energised, easily distracted … sorry what was the question again?
---
What prep work have you been going through before heading for the festival?
Last year I did a split bill with my boyfriend and fellow comic Andrew Nolan as part of PBH's Free Fringe Festival. The 20 minutes or so I did as part of that show later became the the beginnings of this show.
I was also was part of the brilliant Soho Young Company where I met Adam Brace, who is an amazing director. He's worked with some of my favourite comics like Alex Edelman, Alfie Brown and Ahir Shah. So I feel incredibly lucky that I get to work with him on this.
---
What differences have you noticed in the build up from being part of a group to now going it alone?
I wouldn't say I'm going it alone at all! The girls of my sketch trio Muriel have always worked on our own separate projects, and rely heavily on each other's feedback. They've both come to see multiple previews and given me excellent notes!
I'm also directing Sally's musical duo Stiff and Kitsch in their new show 'Bricking It' which is very funny and on in the same room as mine at the Pleasance.
But apart from that, writing and performing alone is easier and harder in equal measure. You get to make all the decisions about what you say and do but also you have to make all the decisions about what you say and do which can sometimes be a bit daunting.
---
The Edinburgh Fringe can throw up some surprises – what is the strangest moment you've encountered at the festival?
My first year at the Fringe with Muriel I didn't know many UK comics. I was chatting to someone in a bar who said he was a comic and I asked him how his show was going? I then began to offer him the advice to 'just keep at it'.
When I walked away my friends told me that I was talking to the already very successful and incredibly famous comedian James Acaster.
I'm not sure my advice was needed there. But either way, you're welcome James.
---
What is your show, Stand Up With Janine Harouni (Please Remain Seated), all about?
My dad is my hero. He's a good guy, a lifelong New Yorker and the son of Middle-Eastern immigrants.
He's also an avid Donald Trump supporter. That makes for some very tense Sunday dinners.
We're living in incredibly divisive political times and this is a show about what it means to love someone on the other side.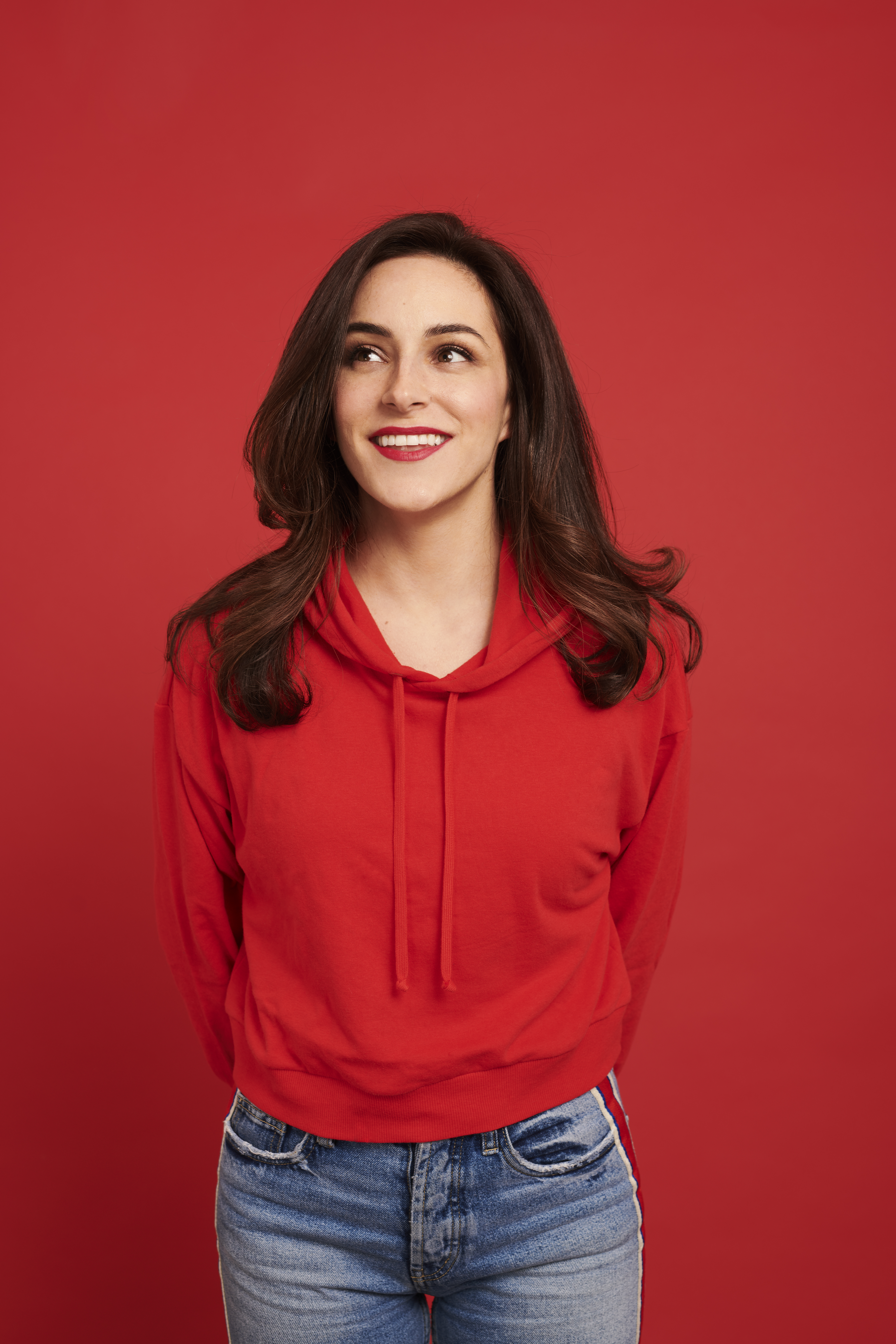 ---
You've done a lot of acting work as well as stand-up – what would you say are the main differences between performing as a character and performing as yourself?
When I first started doing stand-up two-and-a-half years ago, lots of people said 'Oh that must be easier for you because you're an actor.' I think that's a very common misconception.
I found it so much more difficult. When you act and it doesn't go well you can blame the writer, the director, the editor – maybe you were miscast. With stand up there's no one to blame but yourself.
I read an article recently about an actor that I'm a fan of. In it the interviewer praised him for all the amazing roles he's played throughout his career. I think if I'd read that 3 years ago I would have agreed, but all I could think was 'Try writing the thing!'
I definitely have a much bigger appreciation for writers than I did when I was only an actor.
---
What made you fall in love with stand-up?
I always hated stand-up comedy growing up. I thought it was just a bunch of people trying too hard to be crude or edgy or cool. Then one day I got free tickets to see a mixed bill night at Gotham Comedy Club in New York.
The acts were all good – but nothing really made me excited until the headliner came out – it was Mike Birbiglia. I'd never even heard of him before. He was self-deprecating and vulnerable and awkward and so so funny. I was 18 years old and I just fell in love with stand-up right there.
After the show he was selling CDs of his 'Secret Public Journal' from the Bob & Tom Show. I bought one off him and listened to it on repeat until I had memorised it word for word.
He was the first comic I'd seen and thought – 'Oh this is what stand up could be!'
---
What do you think it is about the Edinburgh Fringe that attracts people from all around the world to come to watch and also to perform?
There's nothing else like the Edinburgh Fringe. It's a beautiful city where almost every available inch of space is turned into a venue where you can see some of the best performers in the world.
Also there's a crepe van that's open all night. I mean, the festival is great, but I'm in it for the crepes.
---
What is your favourite one-liner?
It's probably from Jeff Goldblum, who is not a comic but is an absolute legend. 'People always ask me 'How do you pronounce your name? Is it Gold – bloom or Gold – bluhm' And I always say the same thing 'How dare you speak to me.'
---
Stand Up With Janine Harouni (Please Remain Seated) is at Pleasance Courtyard, Bunker Three at the Edinburgh Fringe from 31st July – 25th August (not 13th). Tickets from https://tickets.edfringe.com/whats-on/stand-up-with-janine-harouni-please-remain-seated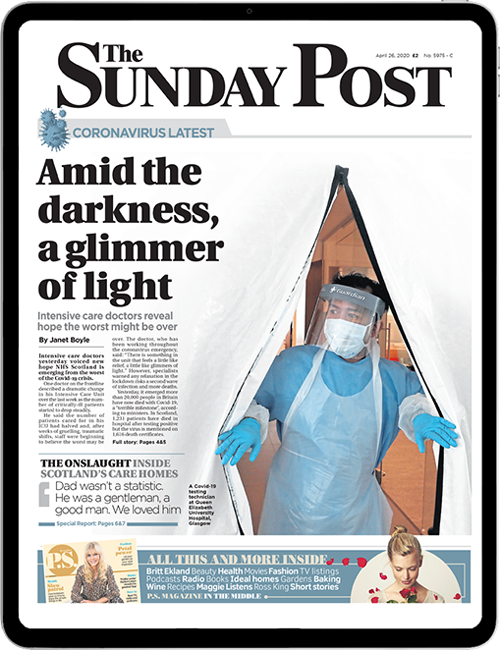 Enjoy the convenience of having The Sunday Post delivered as a digital ePaper straight to your smartphone, tablet or computer.
Subscribe for only £5.49 a month and enjoy all the benefits of the printed paper as a digital replica.
Subscribe