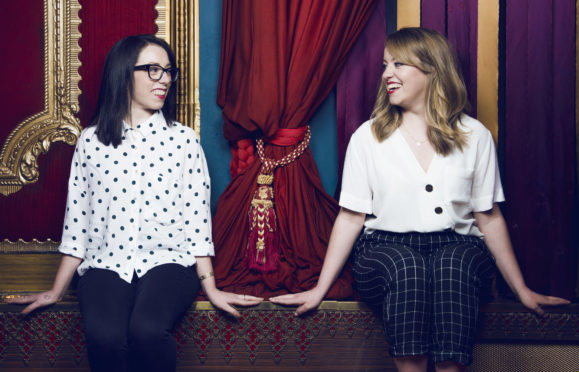 Musical duo Flo & Joan are heading back to the Fringe with their new show Before The Screaming Starts.
With a title inspired by the now infamous Bros documentary, real-life sisters Nicola and Rosie Dempsey aim to avoid the pitfalls of Matt and Luke Goss and follow up on last year's run where they sold out all of their shows and earned five-star reviews.
Here they answer our questions ahead of their trip north of the border…
---
How are you feeling ahead of your return to the Edinburgh Fringe?
At the time of asking, just fine, nay maybe even a little excited. Ask us a week before the festival starts and we'll be panicked. Ask us the day of our first show and we will have fully blanked out and accepted it is what it is.
---
What preparation work have you been going through before heading for the festival?
We have found somewhere to live for the duration of the festival. We have booked our travel arrangements to Edinburgh. We have written and rehearsed a brand new show. That's all you can prepare, isn't it?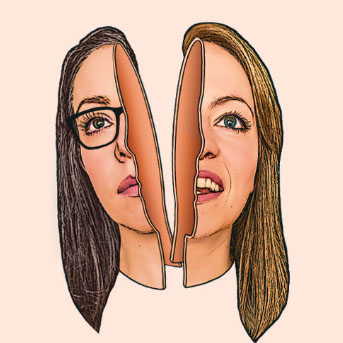 What can we expect from your show this year?
An hour of brand new songs that we will sing together from our separate mouths. An array of instruments we plan on playing at the same time. Possibly a smoke machine if we are sensible with our budget.
Content includes, but is not limited to confidence, space travel and delivery services. Styles of music include but are not limited to English Trad. Celtic Trad. Psychedelic Trad.
---
The title of your show was inspired by the Bros documentary. Which one of you is Luke and which one of you is Matt?
We can't remember which one is which, but I suppose in the most literal sense Rosie is the one who plays the drums, and Nicola is the one that plays the piano. If we look into it a bit more Nicola is more likely to be unnecessarily passionate about conkers, and Rosie is definitely gunning for her own residency in Vegas one day, but we think that's maybe the same brother? When you really think about it, each and every one of us is both Matt and Luke Goss.
---
What's your favourite piece of wisdom shared by the Goss brothers?
As for wisdom, 'Rome wasn't built in a day, but **** me, we don't have the time Rome had' feels pretty pertinent to the lead-up to Edinburgh Fringe. Also 'Once bitten, twice shy. Twenty times bitten, a little shy' also explains Nicola's personality as a result of my falling asleep on an ants' nest in Spain when she was three.
You are real-life sisters – how does the dynamic work when touring the world as a comedy duo?
We did our first tour this year, and it wasn't all that bad actually, most of it was hugely enjoyable. It's less lonely touring with another person, so when you have great gigs you can celebrate with each other and when you have less great gigs you can commiserate together.
For the most part we enjoy each other's company so it's good craic travelling around the country and world, but a lot of people assume that because we're sisters and we work together doing this we are also best friends and we are not best friends.
Whilst we have grown as adults to enjoy/tolerate each other's company more than when we were kids, sometimes we don't want to spend time with each other.
Unfortunately the wonderful people of the world don't care about that so we still have to get on a train and play a show and share a hotel room together because Flo & Joan only works if both Flo and Joan are present.
Maybe one day if we go the way Bros did where we can't be in a room together without a fight, we will have our Whitney Houston-esque holograms so we never have to see each other again. But unless that happens we'll continue to enjoy touring together.
---
What do you enjoy most about taking a show to Edinburgh?
It's fun bringing new material to people who often haven't seen you since the previous Edinburgh, and seeing if they'll come along for the ride with you this time. It is also the scariest thing about taking a show.
---
If you had to pick one item that's essential to surviving a month at the Fringe, what would it be?
A real trash bag American reality series to distract you and turn off your brain for at least 40 minutes a day. Something that involves a talent that we don't have so we can sit back and admire how good those people are at it, but also has a bit of pointless drama.
This year we're queuing up Dance Moms and Making the Team with the Dallas Cowboy Cheerleaders.
---
The Edinburgh Fringe can throw up some surprises – what is the strangest moment you can remember from the festival?
Before Flo & Joan was even a distant twinkle in our minds we came up to the festival for the first time as punters in 2013, just to see what the deal was. We stepped out of Waverley train station and opened the map in the back of the Fringe programme (we were not yet familiar with Google Maps) to find our hostel, and as we put our finger on it to get our bearings a bird dropped the heaviest turd right into the middle of it across the whole of Princes' Street. That same bird comes to our show every year on the anniversary of their laying that turd.
---
Flo & Joan will be performing their brand new show 'Before the Screaming Starts' at this year's Edinburgh Festival Fringe from 1st to 25th August. For tickets and more info please visit floandjoan.com