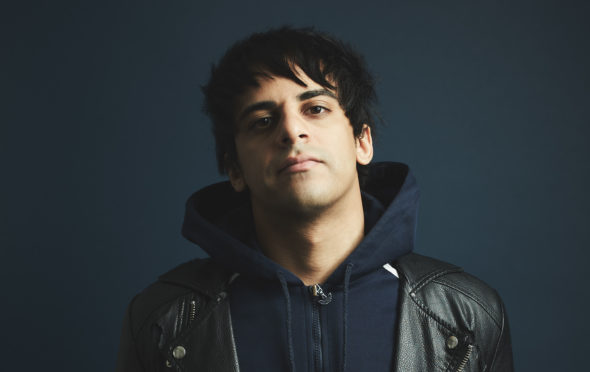 Rising star Kai Samra brings his debut hour to the Edinburgh Fringe this year.
Dissecting life as a young, working class, British Asian in the 21st Century, he reflects on personal stories of homelessness, the gentrification of the arts and the rise of right-wing politics in his home town.
Here, he answers our Fringe Q&A….
---
How are you feeling ahead of your debut hour at the Edinburgh Fringe?
I'm feeling a filthy mixture of nerves, anxiety and excitement. The previews have been going really well so I'm just looking forward to getting up there and performing it now.
---
Is the Fringe somewhere you've always wanted to perform?
When I was growing up things like the Edinburgh Fringe, Comedy and the Arts just seemed like a completely different world. I went to the Edinburgh Fringe for the first time last year and I had never met so many posh people in my entire life.
Once I'd written the show I knew it covered topics, issues and experiences that not many shows on the Fringe would have so now I'm genuinely excited to be performing it there.
---
What prep work have you been going through before heading for the festival?
I've tried everything from procrastination to a free crystal healing session from another comic called Ophelie Hocquard (who is also at the Edinburgh Fringe and who you should also see). Apparently, my chakras are a proper horror show at the moment and I need a stone called Mangano in my life.
---
What is your show Underclass all about?
I've basically condensed my entire life into an hour show so people can laugh at it, get some feels from it and enjoy it enough so that I can continue making more shows in the future. It covers my life as a working class kid of Indian immigrant parents in 21st century Britain. Covering issues such as the gentrification of the arts, homelessness and the rise of right wing politics in my hometown. Filming a TV show I met the former leader of the EDL Tommy Robinson, which basically changes everything.
---
Your show features reflection on issues you've experienced in your personal life, how has comedy helped you deal with those and discuss them to a wider audience?
For me, comedy has this alchemy where it turns negative things into something positive. All the negative experiences are the things which produce the most interesting, funny and thought provoking stuff.
The aspects of my character which usually got me a row from my mum, teachers and local community support officers is giving me some sort of a career now.
---
How did you first get into comedy, and who are your biggest influences?
It'll be three years since my first stand up gig this August. I was in a band at the time and the guitarist decided to go travelling for a few months. It's impossible for me to just sit around and twiddle my thumbs so I ended up randomly writing a sitcom script and some jokes. I had always loved comedy and ended up just getting consumed by it. I did my first stand up gig I instantly knew I wanted to do it as a career.
---
You used to be in a band. Do you get a different feeling stepping out on stage as a stand-up to stepping out on stage as a part of a band?
I went from being the lead singer in a band supporting the Libertines around the world to doing terrible 5 minute spots in open mic gigs above London pubs in the space of about 9 months.
My girlfriend at the time was incredibly supportive but genuinely thought I was insane. There's no better feeling then writing something you genuinely believe and feel passionate about and getting the feedback of laughter from a crowd though.
---
What do you think it is about the Edinburgh Fringe that attracts people from all around the world to come to watch and also to perform?
I've only ever been as a performer which just feels like an emotional rollercoaster of a holiday with all your mates.
As a punter I can imagine the idea of laughing, drinking and watching the best performers in the world all day is a pretty attractive one.
---
Kai Samra: Underclass, Pleasance Courtyard – Bunker Three, July 31 – August 25 (not 12), 7pm, https://tickets.edfringe.com/whats-on/kai-samra-underclass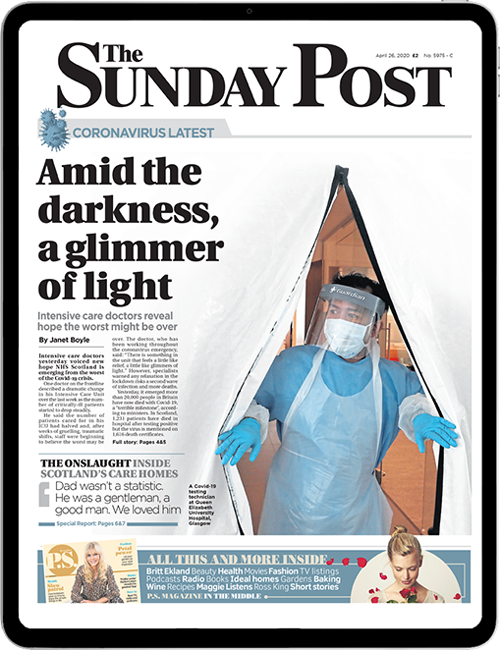 Enjoy the convenience of having The Sunday Post delivered as a digital ePaper straight to your smartphone, tablet or computer.
Subscribe for only £5.49 a month and enjoy all the benefits of the printed paper as a digital replica.
Subscribe