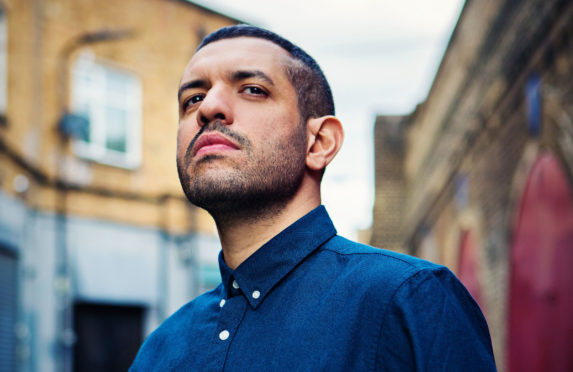 Italian stand-up Francesco de Carlo returns to the Edinburgh Fringe this August with his brand new and politically fused show, Winning Hearts and Minds.
In it, he explores love and populism and this time of change, taking audiences on a journey through his personal experiences, discussing his Italian family, as well as literature and architecture.
As a former political scientist who spent four years working at the European Parliament as a press officer now living in the UK, Francesco can also offer a fascinating take on Brexit.
He's also just released his debut book La Mia Brexit (My Brexit), and premiered a Netflix special Cose Di Questo Mondo (This World).
Here, Francesco answers our Fringe Q&A…
---
How are you feeling ahead of your return to the Edinburgh Fringe?
This is my third Fringe Festival now and I've never climbed Arthur's Seat, because the stress has been too big. I really hope this time I will be able to find the time to take a moment of rest and watch all the madness from above.
What prep work have you been going through before heading for the festival?
I feel that you need to be ready also from a physical point of view. So I started to run, have healthy food and stop drinking alcohol. Hopefully I will keep doing it in Edinburgh, but this is a promise I keep doing to myself and I never keep.
What is your show, Winning Hearts and Minds, all about?
It is a show about love and populism.
What do you enjoy most about taking a show to Edinburgh?
The fact that for one month you are in touch with people from all over the world. Not only in the audience, but especially in the comedians community. It's the only place in the world in which you can play for so long and have a constant confrontation with so many good comedians. It is priceless.
If you had to pick one item that's essential for surviving a month at the Fringe, what would that be?
Drink water.
The Edinburgh Fringe can throw up some surprises – what is the strangest moment you've encountered at the festival?
In 2017 I contracted every kind of disease known by science. I suspect it was psychosomatic, but still…
How do comedy audiences differ in Scotland to Italy if at all, and how daunting was it taking to the stage to perform in a second language?
When I started doing comedy in two different language some years ago the gap was way too wide. I feel that recently in Italy, stand up is growing up fast and people, especially younger generations, are keen to listen to something more international.
There is still a difference: in the UK politically correctness is much more strong than in my country. There are some words that you cannot say in a little alternative comedy club in Edinburgh, but you can say the same words in a prime time political debate on the Italian television.
What do you think it is about the Edinburgh Fringe that attracts people from all around the world to come to watch and also to perform?
It's crazy and people love crazy. The best (or at least the most motivated) performers are here to impress the audience for one month. And it is so diverse. This is the key selling-point of this experience. And obviously haggis.
What was your first taste of the Fringe like?
At that time my English was so bad that I didn't understand comedians. So I had planned to watch a lot of stand up, but I ended up staring at mime actors for so long.
What is your favourite one-liner?
My father once gave me a lift to the airport, when I decided to move to the UK to be a comedian in English. Before saying bye he said: "If you need money, I will not send it". He is a much better comedian than me.
---
Francesco De Carlo: Winning Hearts and Minds, Wee Coo at Underbelly George Square, 17:20, July 31 – August 26 (not 13), https://tickets.edfringe.com/whats-on/francesco-de-carlo-winning-hearts-and-minds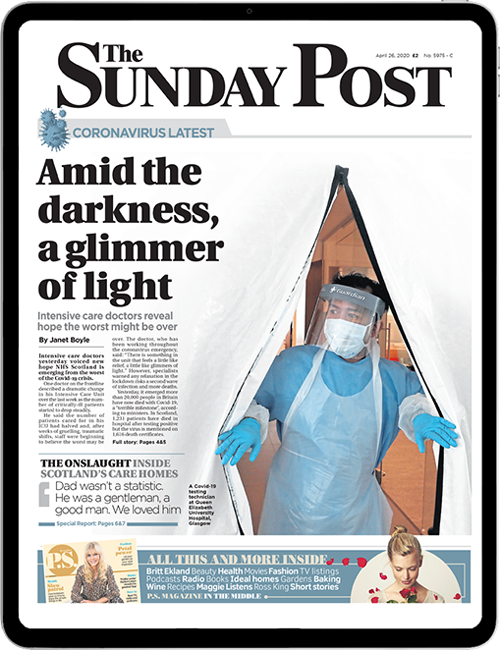 Enjoy the convenience of having The Sunday Post delivered as a digital ePaper straight to your smartphone, tablet or computer.
Subscribe for only £5.49 a month and enjoy all the benefits of the printed paper as a digital replica.
Subscribe