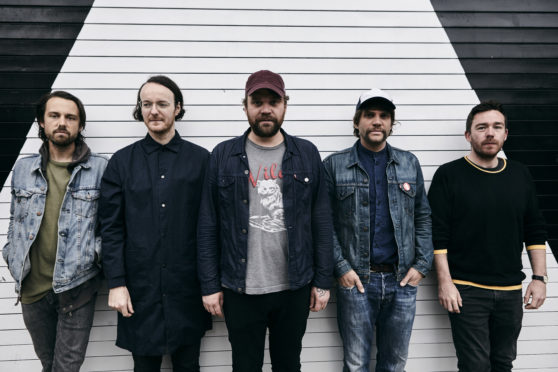 Music gear used by Scots band Frightened Rabbit is to be put up for auction to raise money for the charity formed in memory of their late frontman Scott Hutchison.
Tiny Changes, which aims to increase awareness of mental health struggles faced by young people and to provide them and their families with support, was formed in the wake of Hutchison taking his own life in 2018.
In May, the band and Hutchison's family announced the launch of the organisation, which takes its name from lyrics in Frightened Rabbit's song Head Rolls Off.
The auction launched today on music gear marketplace Reverb.com and will run for seven days.
It features key pieces of music gear that the band used on tour, including two amps owned and used by Scott.
Grant Hutchison, Scott's brother and the band's drummer, said: "We have decided to sell the musical equipment we have in the US as we feel this stuff should be used rather than just sitting in storage somewhere gathering dust.
"We felt that putting everything up for auction would give people an opportunity to get something from the band that they themselves can put to good use."
Selkirk-born singer Hutchison took his own life following a long battle with depression.
Launching the charity, his family said: "The honesty of his lyrics and openness about his own mental health inspired people in all walks of life. It is a legacy that should be continued and nourished."
Speaking about Tiny Changes, Grant added: "We plan to use the voice we have to spread a message of hope and positivity and to raise awareness of the issues facing young people and children today.
"Mental health was a cause that was very close to Scott's heart and one that he would be extremely proud to see his family and the band supporting. Help us to make tiny changes that we feel will encourage big change in approaches to mental health around the world."