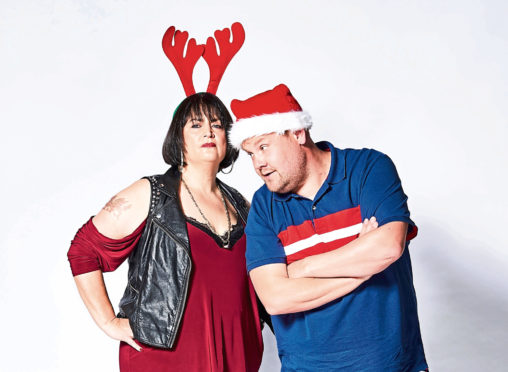 Ever since Gavin And Stacey ended in 2010, Ruth Jones and James Corden have secretly texted each other ideas for the show's beloved characters.
Even though, when asked if the BBC comedy would return, the creators insisted – again and again – that it would not.
"I always used to lie in the press and say, 'No, we're not doing any more', because until we absolutely knew we had something, there was no point in telling anybody," reasons Bridgend-born Jones, 53, also known for Sky One hit, Stella.
Then, earlier this year, it finally happened; the announcement that a Christmas special was coming our way.
She and Corden thought, "there's no way we could do a series", remarks Jones.
Instead, what we have is a one-off episode (just over an hour long) in which the gang head to Barry Island for the festive period.
It's tricky not to give spoilers away, so all we'll say plot-wise is this: it won't disappoint. All your favourite characters are back, plus one or two new ones too.
"More than anything, we wanted to be sure that, if we did bring it back, it was good," Jones, who is married to writer/producer David Peet and has three stepchildren, responds sincerely. The writing process was tricky, seeing as Buckinghamshire-born Corden, 41, now lives in Los Angeles, where he hosts The Late Late Show With James Corden, a talk-show on CBS.
The duo, who met as stars of ITV comedy drama Fat Friends (which first aired in 2000) found some time in September 2018 to map out the story.
Then it took another week, in February this year, to finalise the script.
"And it was a bit of a journey, I have to say," admits Jones.
"There were some times during that week where we thought, 'Oh, this isn't happening, let's not do it.'"
The biggest challenge, she notes, was deciding on the storyline for Gavin and Stacey.
"Those characters are the heart of this show; the only reason that all these characters have ever come together is because Gavin and Stacey met and they got married, and so all these people got together, and they're now in each other's lives.
"And we felt, early on in the writing of this, 'What is it about Gavin and Stacey? We haven't got something solid and chunky for them.'"
But, she promises, they are "really, really chuffed" with the storyline they decided to go with.
It's touching to hear her talk about her working relationship with Corden, who couldn't be at the press day in London because of work commitments across the Pond.
"We can argue, don't get me wrong – we have a very brother/sisterly relationship.
"But our friendship, at the heart of it, is so strong," she continues, ever-so-slightly choking up. "I'm so proud of our friendship, and I'm proud of the journey we've been on together."
One character who will be missing is Doris, who was Gwen's neighbour in the original series, and was played by Margaret John (the Welsh actress died in February 2011, aged 84).
Discussing how they came up with the story for this episode, Jones notes: "We didn't want to sensationalise it and have something major happen.
"It was a big enough real story that Margaret John was no longer with us, and therefore we chose to include that she [Doris] had died."
She explains that, when it comes to the script: "We're always having to walk a bit of a thin line between making it soap, making it drama, making it believable, making it comedy."
Whatever difficulties they came across, one thing's for sure, for long-time fans, this revival has been well worth the wait.
---
Gavin And Stacey is on BBC1 at 8.30pm on Christmas Day.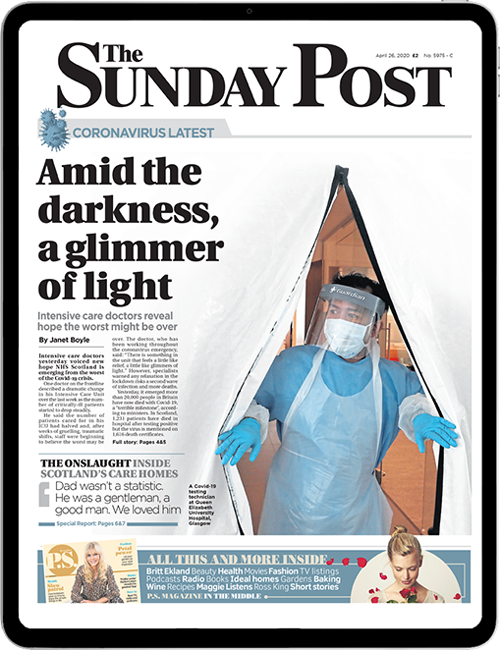 Enjoy the convenience of having The Sunday Post delivered as a digital ePaper straight to your smartphone, tablet or computer.
Subscribe for only £5.49 a month and enjoy all the benefits of the printed paper as a digital replica.
Subscribe