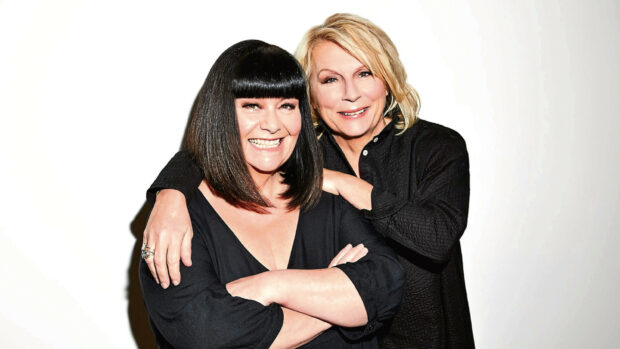 Dawn French and Jennifer Saunders have arguably gained the status of national treasures over the past four decades.
With French, 63, most notably starring as wholly relatable small-town minister Geraldine in The Vicar Of Dibley, and Saunders, 63, as Edina "Eddy" Monsoon in timeless BBC comedy Absolutely Fabulous, the pair's individual accolades are just as noteworthy as their combined efforts.
The pair are teaming up again for a new Gold show French & Saunders: Funny Women, which sees the pair focus on female comedians past and present.
"People call it a reunion but it's not, we've never been apart," said French. "But it's always the same – being very funny in rehearsal, then forgetting it all."
The duo are looking at female comics, who were thin on the ground when they started their careers.
"We could name every single other woman in comedy when we started out, which was about three others," said French.
"And then it became five others, then 12 – and suddenly now you can't even name everybody. I'm delighted, because how many men would be able to name every single other guy in comedy? They can't, there's too many – and they wouldn't even stop to think about it."
Duos are a much-loved tradition in British comedy and French and Saunders have been compared to Stephen Fry and Hugh Laurie, or David Mitchell and Robert Webb.
"That's a nice comparison," said Saunders. "Honestly, we're just desperate to be funny, get laughs, dress up and be silly.
"There is a place for just trying to be funny, whether you're a man or a woman. You can get a bit po-faced in some comedy nowadays, but I think you've just got to up the gag rate."
Saunders also pointed to the tradition of men taking all the funny roles – even the ones meant for women.
"We also realised that a lot of female comedy was done by men," she added, "so you had Alastair Sim playing the headmistress in St Trinian's, you had Dick Emery doing funny comedy, Les Dawson being Hylda Baker basically, and even the Monty Pythons had someone being a dolly bird, but the men took all the funny parts. I mean, come on!
"Julie Walters could walk in a room and make you laugh without saying anything. Hannah Gadsby would say something to make you laugh. Lucille Ball would just fall over and make you laugh. There are so many different ways of doing it – but most of it is timing."
---
French & Saunders: Funny Women, today, 3.20pm, Gold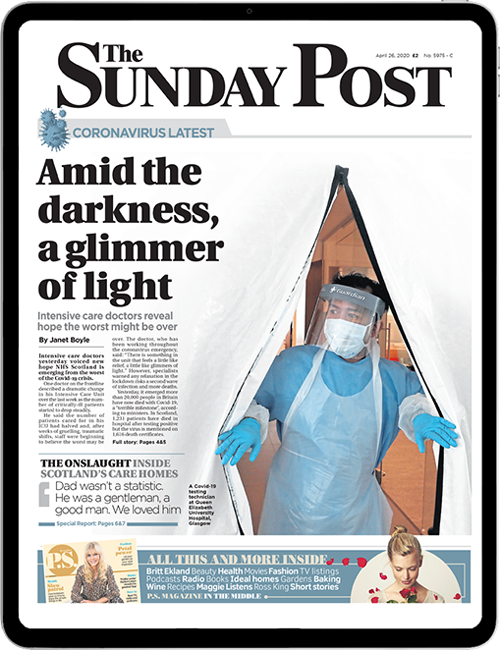 Enjoy the convenience of having The Sunday Post delivered as a digital ePaper straight to your smartphone, tablet or computer.
Subscribe for only £5.49 a month and enjoy all the benefits of the printed paper as a digital replica.
Subscribe