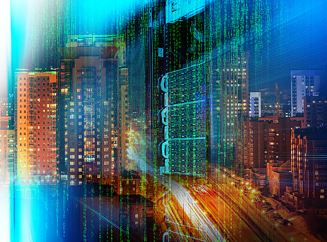 Scotland's freedom of information watchdog has refused to say whether it has gagged any of its own staff.
Daren Fitzhenry, the Scottish Information Commissioner (SIC), who promotes and enforces freedom of information laws, refused to confirm or deny if any workers have been asked to sign controversial non-disclosure agreements.
His response to a request under freedom of information laws states it would not "be appropriate to confirm whether the information exists or is held by the Commissioner".
He leads a team of 25 people but the organisation's response cites the "very small" size of the organisation as the reason for the refusal.
Scottish Conservative MSP Donald Cameron said: "The Information Commissioner is meant to lead by example on these matters.
"It can hardly hold other public bodies to account if it is refusing to disclose information itself. There's no reason this should not be in the public domain, and this taxpayer-funded agency should reconsider."
The SIC said: "The very small size of our organisation was relevant to the consideration of identifiability, whether or not the information existed and was held.
"We have received a request for review of the response we issued, which we are currently looking at."
FOI requests were sent to a number of public bodies asking for details on non-disclosure agreements which have been accused of being used to gag departing staff and block them speaking out about problems within organisations in return for a cash settlement.
Meanwhile, the Scottish Court Service replied they have been involved in six settlement agreements involving "current or former individuals which contain standard confidentiality clauses".
They said the total settlement figure for all six agreements was £157,113.
They added: "All six were concluded between the period July 2013 and December 2015."
Police watchdog PIRC stated: "According to our current records there have been no NDAs since PIRC began in 2013."
But they added they "regularly dispose of information" and so "although there may have been NDAs issued we do no hold information to confirm this".
Carole Ewart, convener of the Campaign for Freedom of Information in Scotland, said that posed more questions than it answered adding: "PIRC's response requires to be clarified."
The Crown Office state they do not "as an organisation apply non-disclosure agreements as part of its engagement with staff or suppliers".
PIRC and the SCS declined to add to information supplied in the FOI responses.
Meanwhile, a new law will be announced today to tackle the misuse of non-disclosure agreements in the workplace.
The legislation is intended to stop confidentiality clauses being used to cover up sexual harassment, racial discrimination and assault.
The change will outlaw NDAs being used to prevent individuals disclosing information to the police or other professions such as doctors, lawyers or social workers.