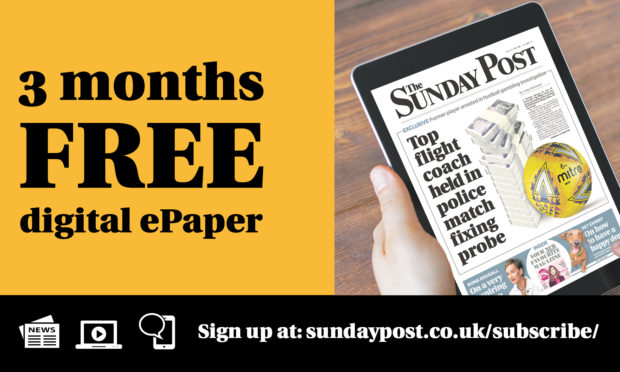 Don't miss the trusted journalism that has been telling Scotland's most important stories for more than a century.
At this time of crisis and confusion, The Sunday Post's commitment to delivering the most trusted journalism to our readers is unwavering.
We have kept Scotland informed for more than 100 years, through national emergency and international crisis, and our committed journalists will continue to tell the country's most important stories with accuracy and compassion.

As so many remain at home, to ensure our journalism can be enjoyed by as many readers as possible, we are offering a free subscription to our digital ePaper for three months.
Our ePaper can be viewed in any browser, on mobile, desktop or tablet, with readers flipping or clicking through the pages just like the print edition.
We will, of course, remind you in three months' time when your free subscription is about to end.
The Sunday Post has been here for our readers through times of great tragedy and triumph. We will be here for our readers through this crisis. And we will be here for our readers when it ends.
---
How to take up this special offer
Just go to www.sundaypost.com/subscribe to get your free digital edition delivered to your devices.
Want to know more?
We've produced a guide to show you how to sign up and then access your ePaper. Click here to view it.