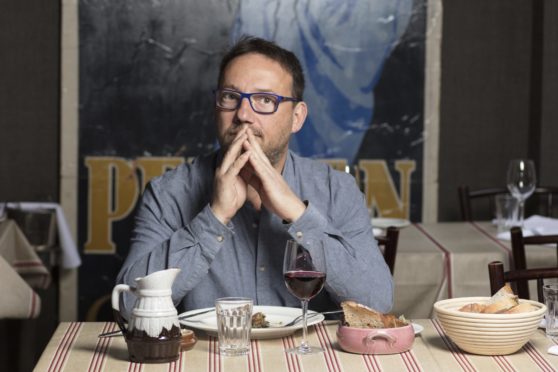 Most chefs, given the chance, will talk until the cows come home about the importance of produce, and why using only the freshest ingredients is just as important as the cooking itself.
Of course, Fred Berkmiller is no different. But, unlike most, the chef patron of two of Edinburgh's most popular French restaurants goes one step further – he doesn't just source the best food, he grows it himself.
When not behind the pass at his eateries, L'escargot Bleu and L'escargot Blanc, he swaps his chef's whites for wellies and gets his hands dirty in his very own Georgian walled garden, where he nurtures vegetables, salads and herbs that eventually make their way on to diners' plates.
Although his foray into farming only began in 2017, Berkmiller admits his passion for produce began at a young age, and he was galvanised to find better fruit and vegetables when he first moved to Scotland in 1995, and discovered he couldn't source the same quality of ingredients as he could in his native France.
"Provenance is paramount," explained the chef, who first started working in kitchens aged just 14. "When I first moved to Scotland, trying to buy food was just a nightmare. I couldn't find different lettuces or herbs, for example, and lamb was just, well, lamb. That was it, no different breeds or options.
"If you wanted something of provenance, in those days there was nothing whatsoever. We concentrated on sourcing produce from France because we just thought there was nothing available here in Scotland.
"However, eventually, we did manage to find the right producers, and we realised there were actually people working really hard to improve the food supply. That was in the early 2000s and although getting better, the produce was still not hugely accessible."
Fred's mission
Once Berkmiller opened his own restaurants in 2009, his mission to find better ingredients gained momentum, and he finally found what he had been looking for over the past decade.
Focusing on ingredients that "respect the farmer's ethos, the grower's philosophy, the fisherman's respect for the ocean and the cheesemaker's traditional recipe", Fred and his team serve up an ever-changing menu that wouldn't look out of place in some of France's best establishments. Only it's available right here in Scotland's capital.
"There's so much available in Scotland now, with some of the amazing ingredients probably not even available in France. Between game, fish, lamb and poultry, there is everything for someone like me who loves cooking and eating. We are spoiled.
"I think it's because the demand has grown. Yes, we could get some good quality produce all those years ago, but it's only now that diners are becoming increasingly interested and concerned about what goes into their body."
Now, his well-sourced ingredients, bought from only the best producers, are supplement by his own home-grown vegetables, which he admits has been a real labour of love.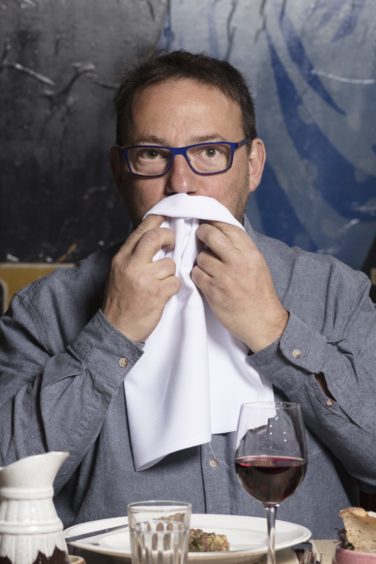 "The walled garden is just 20 minutes away from the restaurant," said the 50-year-old, who was speaking just before returning to France for a much-needed four-week break with family. "When I first took over the plot, I wasn't a gardener, I was a chef, but I loved the idea of growing my own vegetables. So, I started digging.
"I went out and bought 12 wooden potato crates and filled them with three tonnes of compost each, and my plants have been growing for the past five years now. I grow salad leaves, lettuce, herbs and small vegetables because they give a very quick return – you can get a decent lettuce within just four weeks of sowing, whereas a leek or a carrot takes at least three months.
"I've learned so much. In fact, before we closed the restaurants for the first lockdown last year, both restaurants were fully supplied with herbs and lettuces from the garden for the past two years. That was a great achievement.
"I'm also now using about a third of a four-acre field, just 200 metres from my walled garden, to grow more vegetables. The aim is to have L'escargot Bleu fully sustained by what we grow in both gardens."
He added: "When late spring arrives and the sun comes up at 3.30 in the morning, I'm up and out of bed. I'd rather lose a little bit of sleep because it means I can spend two or three hours in my garden. I can be sowing, planting and picking – or even just lying in the grass having a nap with my cat.
"It's just therapeutic and you learn so much about mother nature, which is so important."
A lifelong love of all foods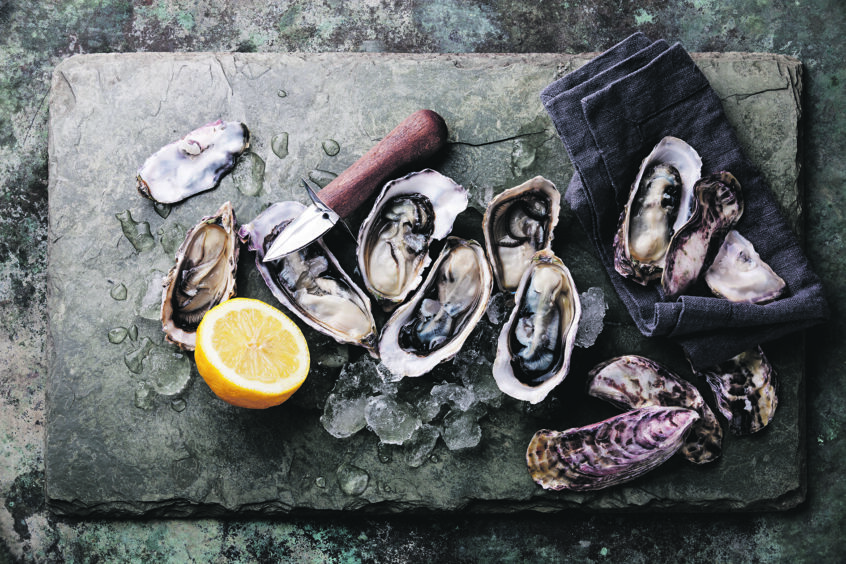 Having worked as a chef for more than three decades, there's not much Berkmiller doesn't know about creating delicious dishes that leave his diners wanting more.
However, his skill, knowledge and passion wasn't only developed in the best kitchens of Paris, Monte Carlo and London where he honed his craft. No, his love for food was first developed at the kitchen table in his family home.
He explained: "My family has always loved food. From a young age, I foraged for seafood, including cockles, mussels and oysters, with my grandmother. We always had those long, late afternoon lunches that turned into dinner on a Sunday, eating with the whole family.
"And dinner at home was always very important – everybody had to be home. Whether we were at school, college or working, everybody had to sit together at home in the evening because that's where all the discussions happened.
"In between courses, we talked about school reports, holidays, work, finances, everything.
"So, I guess I've always been into food in a sense. Then as I grew up, my love for food grew. I don't do what I do for a success or something like a Michelin Star – I do it for the love of food."
He continued: "I had my first oyster at probably six, my first spoon of spinach at eight. Later, I would forage for mushrooms or the first asparagus of the season.
"I am privileged to have grown up with food like that, and I believe we have a duty to do the same for the next generation."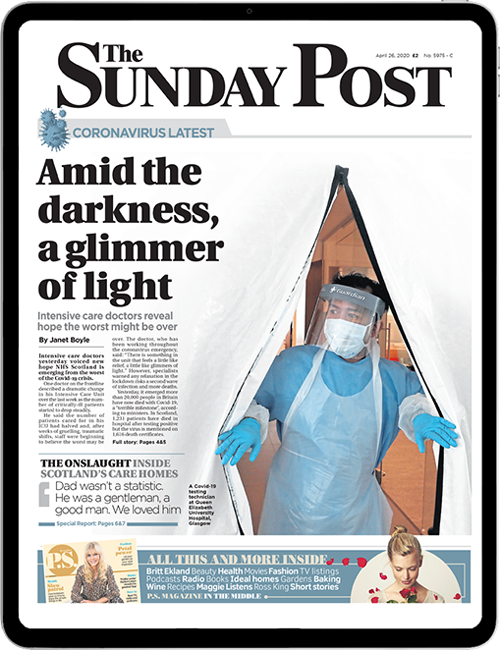 Enjoy the convenience of having The Sunday Post delivered as a digital ePaper straight to your smartphone, tablet or computer.
Subscribe for only £5.49 a month and enjoy all the benefits of the printed paper as a digital replica.
Subscribe