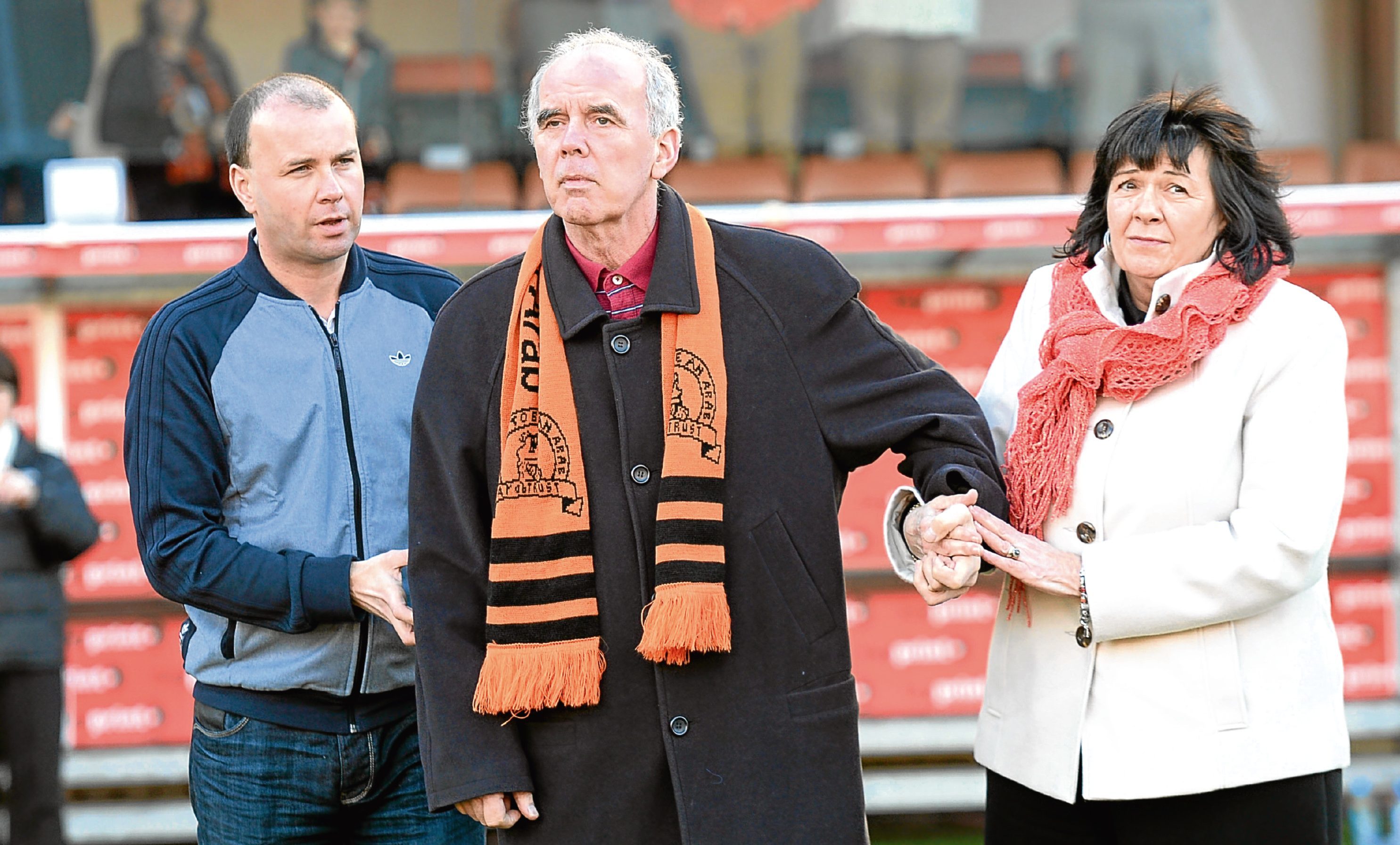 A widow's battle to extend free care for dementia patients has received a major boost.
Amanda Kopel has been calling on the Scottish Government to introduce Frank's Law.
Named after her husband, Dundee United legend Frank Kopel, it would see under-65s diagnosed with dementia and other degenerative conditions become eligible for free care.
Now, Scottish Conservative MSP Miles Briggs has confirmed he will submit a Bill before Holyrood in the hope the SNP-led Government will bring in the legislation.
The move comes days after it was revealed that Celtic legend Billy McNeill, 76, was battling dementia.
After Frank was diagnosed with dementia aged just 59, Mrs Kopel and her family paid out around £300 a week.
Eventually, he was eligible for just 19 days of free personal care before his death in April 2014.
In an emotional speech at the Tory party conference in Glasgow, the campaigner said families were being pushed into poverty as a result of the current legislation.
She said: "I witnessed first-hand Frankie's daily battle, a battle for his life, a battle which he and I both knew he was never going to win.
"And it was at this time that we learned about the discrimination against the under-65s when we found ourselves in an uphill battle with bureaucracy, because of the age on his birth certificate.
"No disease, no disability, no illness or condition waits until a person reaches 65, to strike.
"Dementia, MND, MS, Parkinson's, PSP, other brain degenerative diseases – none of these are any respecter of age, creed, colour or gender when they strike.
"And yet, here we were, Frankie and others under 65, not only battling a terminal illness but also being blatantly discriminated against."
Mrs Kopel, who received a standing ovation for her speech, said the rules should be changed to ensure under-65s with conditions such as dementia, motor neurone disease, Parkinson's, multiple sclerosis and cancer become eligible for free care.
There is majority support for Frank's Law at Holyrood, with every party except the SNP backing the bid.
Mr Briggs, the Scottish Tories' mental health spokesman, vowed to take action if the SNP refused to, and he is now set to table the Bill in the coming months.
"It is a shocking indictment of this SNP Government's record on health that terminally ill patients under the age of 65 are being charged for the basic help they need," said Mr Briggs.
"Many patients and families have told me, when you're on your deathbed, worrying about where you'll find money to pay for vital care is the last thing you want to go through.
"That's why Frank's Law is needed today, it was needed yesterday, I will not let the SNP kick this into the long grass.
"I've met with the Scottish Parliament's Bills team, and unless the Scottish Government does something soon, I will be launching a member's Bill in the summer."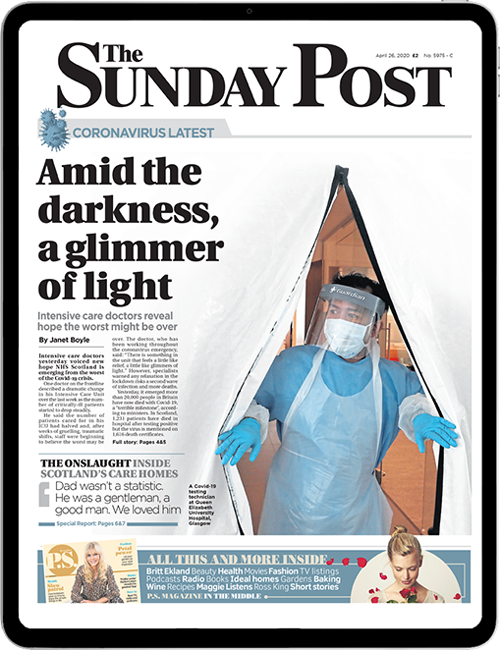 Enjoy the convenience of having The Sunday Post delivered as a digital ePaper straight to your smartphone, tablet or computer.
Subscribe for only £5.49 a month and enjoy all the benefits of the printed paper as a digital replica.
Subscribe