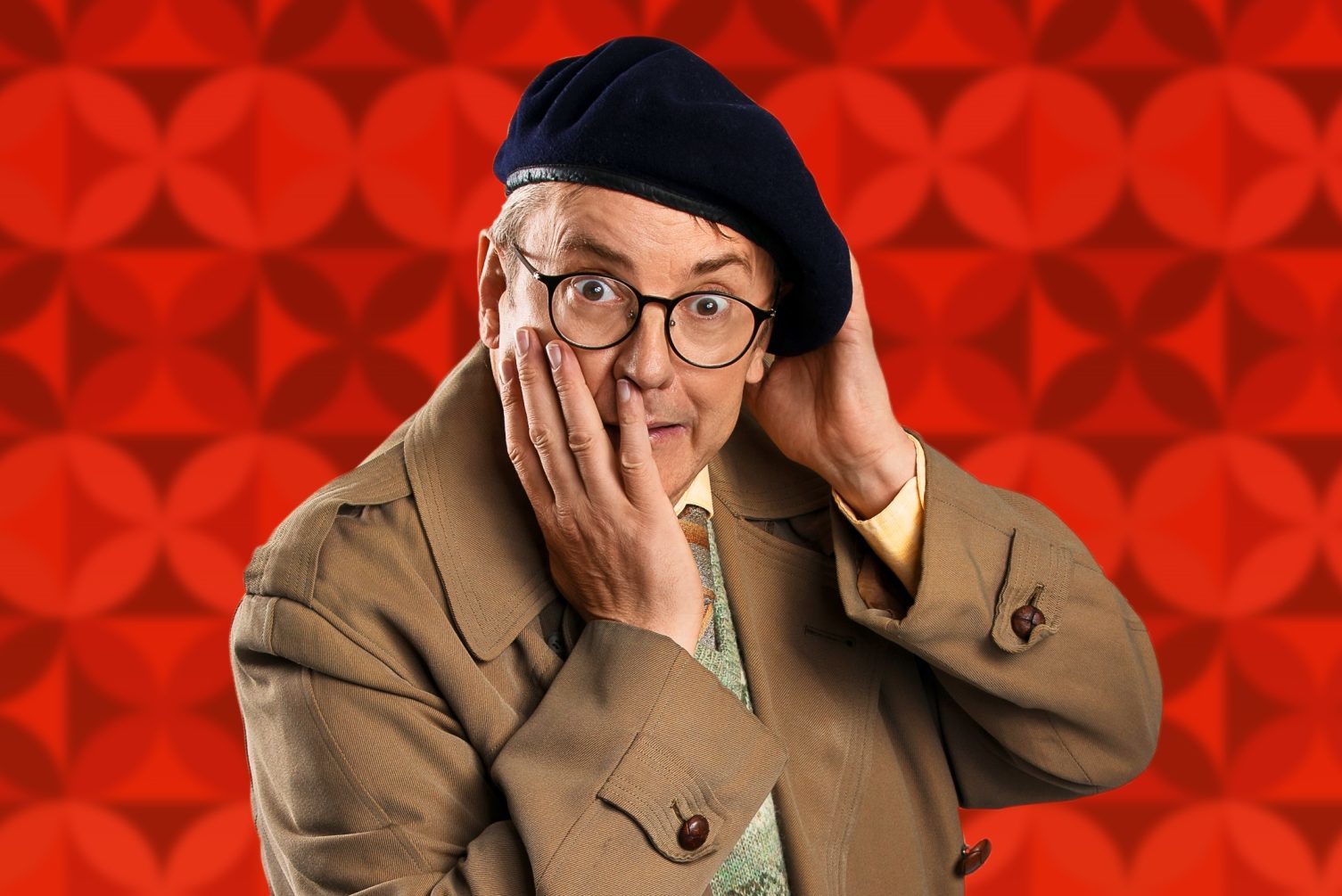 JOE Pasquale is a natural to take over the role of Frank Spencer – because he's just as accident prone as the iconic character.
The distinctively-voiced comedian stars in the revival of Some Mothers Do 'Ave 'Em, which has received rave reviews since it began in February.
Ahead of its Scottish dates next month, the former I'm A Celebrity winner explained that he's no stranger to mishaps.
"I've broken my hand, my foot, dislocated my shoulder and knocked myself out – all while on stage over the years," the 56-year-old smiled. "So I'm quite accident prone.
"When I was doing Monty Python's Spamalot we were in the Playhouse in the West End.
"It was really warm, the dressing rooms were underground and had no windows, and I had three layers of clothes on for my role.
"The fan in the dressing room wasn't working, so I decided to rewire it and when I switched it on it blew up.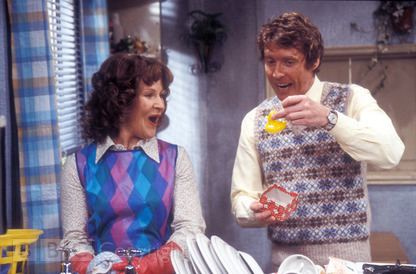 "My director, Guy Unsworth, commented that I was just like Frank Spencer and it sparked the idea to do this."
Guy contacted the '70s sitcom's creator, Ray Allen, to ask for permission to revive the show for the stage.
"People had asked him before but he always refused because they were never going to put the right person in the role," explained Joe.
"When he heard it was going to be me, he said yes, because he's a fan."
Despite the original show being 45 years old, it remains one of Britain's most beloved sitcoms, so Joe admitted he did harbour fears about how the revival would be looked at.
"There was definite trepidation. There were four concerns – will people want to see it, will they find it funny, will the characters still sustain and will the audience want Michael Crawford in the role?
"You can make something difficult if you want to, but I knew it was about bringing a character to life that people would believe in and buy into.
"The director and I both said from day one that if we are doing this we have to do it properly and not just put out a couple of episodes from the show.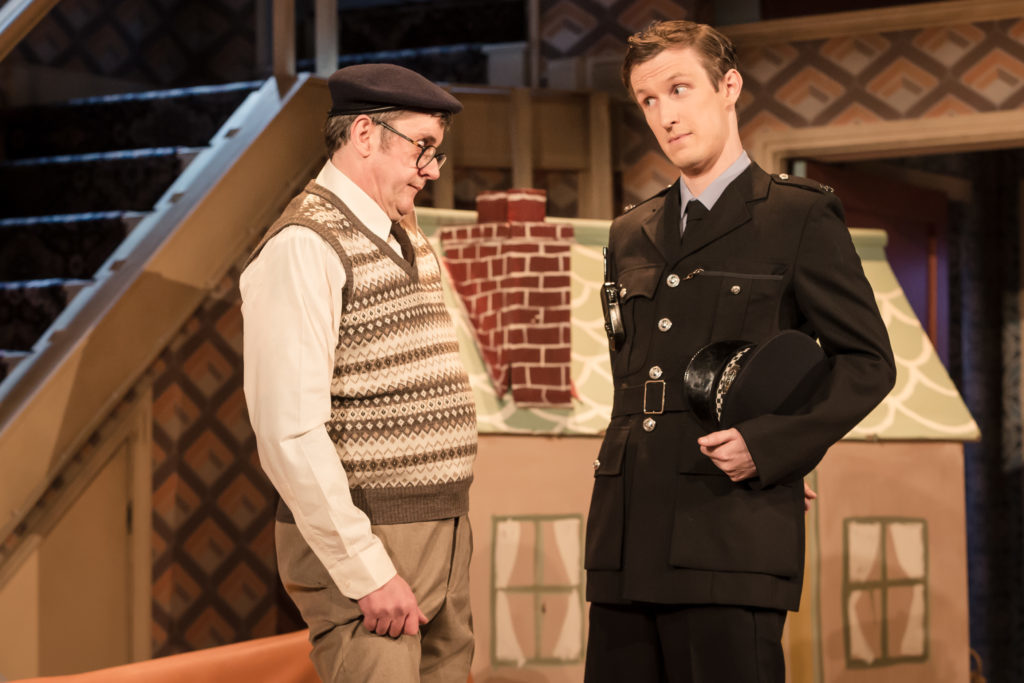 "We have to give the character its due. I love Frank, love the show. I grew up with it, so I knew it had to be great.
"We've been receiving four and five-star reviews across the board – including from places that would usually sneer down on this type of show."
Joe said it quickly became obvious that he couldn't attempt to mimic Michael and instead this had to be his version of Frank Spencer.
"We did three workshops and realised early on that it would be a mistake to impersonate Michael.
"He put so much of himself into the character, which was obvious when you look at some of his other early work, like Condorman and Barnum, which contain a lot of Frankisms, so I had to use my own personality in my version of Frank."
Workaholic Joe says all ages are in the audience and knowing the original series is not a prerequisite to enjoying the new version.
And the reception from the critics and public alike has been so positive that it looks like Joe will be wearing the beret and rain mac for the foreseeable future.
"We're going to be extending the tour and will do more UK dates in 2020," he added.
"Before that, we're taking it to Australia next year, because it's been such a success."
Some Mothers Do 'Ave 'Em is at His Majesty's Theatre, Aberdeen, from April 10-14.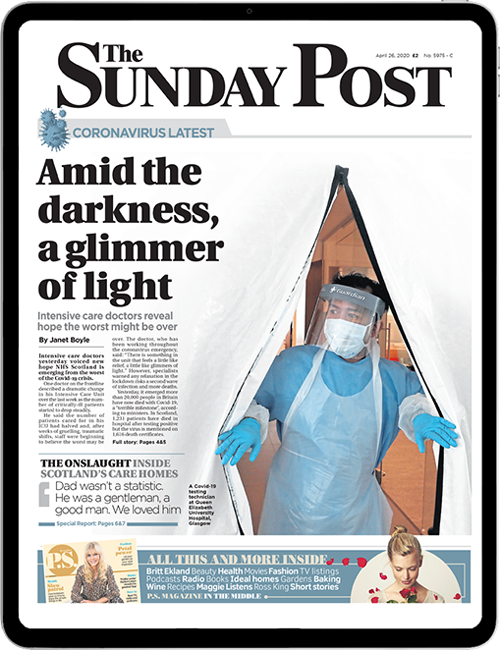 Enjoy the convenience of having The Sunday Post delivered as a digital ePaper straight to your smartphone, tablet or computer.
Subscribe for only £5.49 a month and enjoy all the benefits of the printed paper as a digital replica.
Subscribe