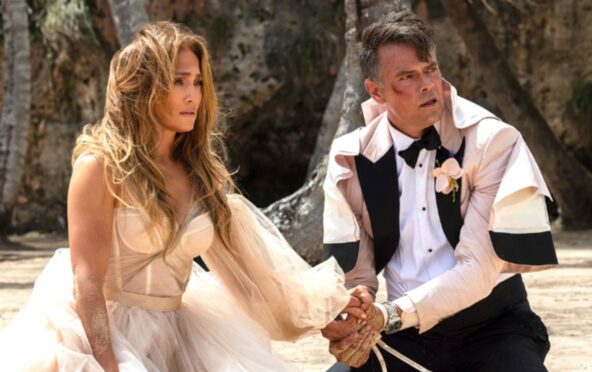 Jennifer Lopez knows a good co-star when she sees one. Like George Clooney in the brilliant Out Of Sight, or Josh Duhamel in her latest movie Shotgun Wedding.
She even married former co-star Ben Affleck last year (the couple rekindled their relationship in 2021, 19 years after they first dated).
So when I sat down with the superstar actress, she was quick to sing the praises of woman-of-the-moment Jennifer Coolidge, who plays the mother of the groom in Shotgun Wedding.
The American Pie star Coolidge has been brilliant in the first two series of The White Lotus and stole the show at the Golden Globes with an utterly hilarious improvised speech.
According to J-Lo and Duhamel, that was exactly the type of energy Coolidge used to light up the screen in their romantic action comedy. "Jennifer's a riot!" said J-Lo. "Everything that's going on with her is so great. She's iconic!"
Duhamel, who plays J-Lo's character's groom, agreed. "I absolutely loved working with her," he said. "She does things which are so awkward and you're not sure if it's a take or a blooper. Then you see it on screen and you're like: 'Oh my God, she's brilliant.'"
Coolidge is so much fun in Shotgun Wedding, which is like Die Hard crossed with Wedding Crashers, and the pair said the fun on screen was also evident on set.
J-Lo is once again starring in a wedding-themed romantic comedy – after Maid In Manhattan and The Wedding Planner, and her last film was Marry Me. There's obviously something that suits her, and the Waiting For Tonight singer admitted she loved those roles.
"That's my whole life! It's fine," she said. "I love romantic comedies. A lot of them are centred on weddings like The Wedding Planner or Maid In Manhattan, you know that had a wedding in it.
"But they are about romance and they're going to have that element to them. I didn't plan to do Marry Me and Shotgun Wedding so close to each other but that's how it turned out."
I reminded the Hustlers actress that she chose to share details of her real-life 2022 wedding day via a newsletter – which surprised Duhamel. "You have a newsletter?" he asked, incredulously. "Where do you have time for that?"
Lopez was unperturbed, and offered to sign him up.
"If you give me your email I'll subscribe you," said J-Lo, laughing.
"I don't do the newsletter a lot. Every once in a while I'll send the email to my closest fans and they get to have a little more insight. Exclusive stuff.
"If you subscribe to my newsletter you get a little more than I normally share so that was fun. It was a beautiful moment in my life. Sharing it with people is what every bride in the world wants to do."
Keep sharing them, Jen, I don't think we'll ever tire of it!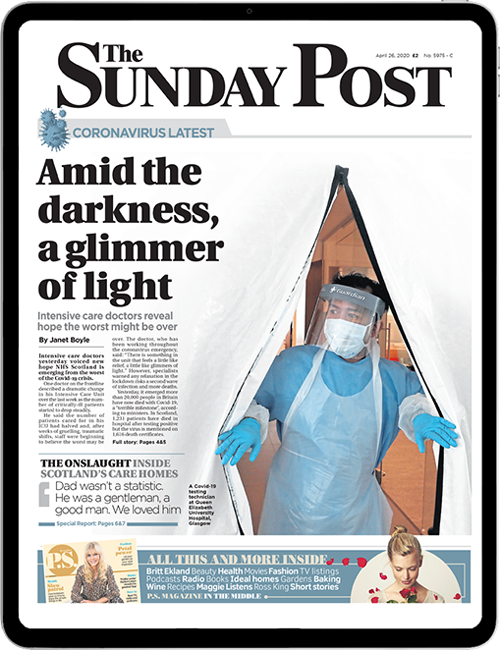 Enjoy the convenience of having The Sunday Post delivered as a digital ePaper straight to your smartphone, tablet or computer.
Subscribe for only £5.49 a month and enjoy all the benefits of the printed paper as a digital replica.
Subscribe