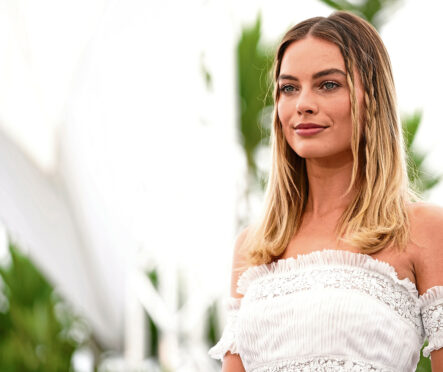 She's got a lot of catching up to do this week! It looks like Aussie A-lister Margot Robbie will be logging on to the ITV Player app to watch Love Island ahead of next week's final.
The bombshell star, currently lighting up cinemas in hit superhero movie The Suicide Squad, only has about 50 episodes to catch up on!
I chatted with Robbie on Zoom last week along with her Suicide Squad cast-mate Idris Elba, and she told me how she's a huge fan of the holiday romance reality show.
"Yes to all of the above, I adore Love Island so much," she beamed. "Do you know who else also loves Love Island? Our writer-director James Gunn is also a huge fan and we'd talk about it all the time.
"We probably spoke more about Love Island than this film when we were on set.
"The current season, I haven't really gotten into it yet. I'm struggling to get into it, but it's still early days. And there is a lag-time of when you get the episodes in America, you know, so I'm a little behind, but I adore it."
Right, no one bother Margot for the next few days – I think she'll be a little busy!
I had to ask the star of Wolf Of Wall Street and I, Tanya if the rumours about her loving Scotland were true.
I'd heard that she was desperate to play the bagpipes and have a wee drink of whisky!
"I'd love to go to Scotland, but I don't think I have ever publicly said I want to go play the pipes and drink whisky," she laughed.
"But now that you mention it, not no!"
You're welcome any time, Margot!
I also asked her about her background, and if that influenced her desire to visit Scotland.
"I'm guessing I have Scottish heritage what with my last name," she said. "Plus all the men in my family are Douglas or Murray or Gordon. I definitely need to do a trip to Scotland."
Robbie plays the devilish antihero Harley Quinn in The Suicide Squad, the ex-partner of The Joker. And in person she's also quite a laugh.
I asked her how the set was on The Suicide Squad.
"We had a horrible time making it," she deadpanned with a twinkle in her eye. "Very few giggles. No nights out, we had no laughs making it. I'm glad the movie turned out well. It was no fun whatsoever…"
If there's one thing the movie is it's fun and Margot gets a murderous set piece action scene in which she kills lots of people. Instead of gore, though, it's filled with cartoon birds and flowers!
"I remember reading it on the page," said Robbie. "Even on the page I couldn't believe it. James had written on the page, instead of blood and guts there are flowers and birds. It was ambitious, I think we shot it in about four days.
"I was like, 'Wow, James, are we going to be able to kill this many people in four days?'
"It was really fun to do."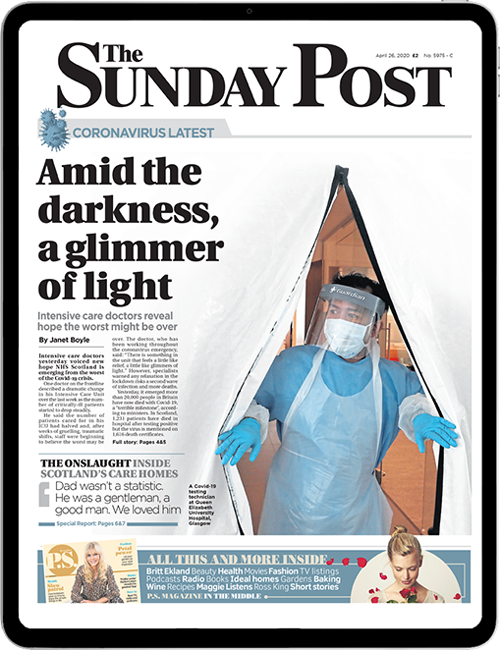 Enjoy the convenience of having The Sunday Post delivered as a digital ePaper straight to your smartphone, tablet or computer.
Subscribe for only £5.49 a month and enjoy all the benefits of the printed paper as a digital replica.
Subscribe