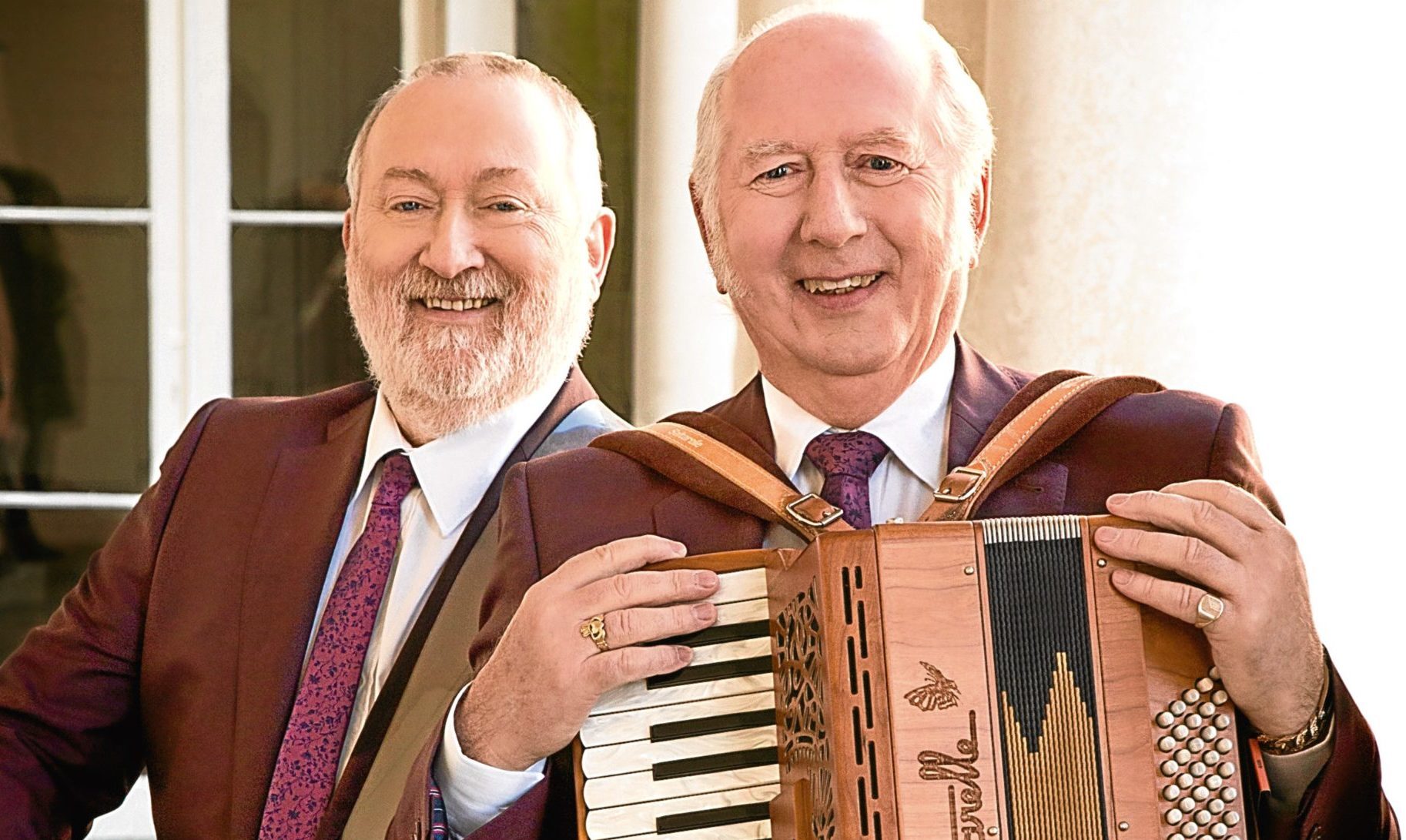 MORE than 40 years after getting together, Foster & Allen are still spreading the word about Irish music — and about a certain foul-mouthed wee Irish lady, too!
Currently on their latest UK tour, the lads are thrilled to see Ireland going through a renaissance, with countless young musicians taking up traditional music.
However, as Tony Allen explains, they are also telling the wider world — as if it didn't know already — all about a rather-popular TV comedy!
"Mrs Brown's Boys has become hugely successful since it first came out of Glasgow," Tony points out. "Brendan O'Carroll wrote the books and then started doing the show there, and they absolutely loved it every Christmas.
"Next, BBC Scotland decided to do a series, which went down well, and now when we tour New Zealand, Australia, everywhere, everybody loves it!
"It has gone into Canada now, too. But when we were on tour we saw a poster for it, and when I had a closer look, I realised it was a tribute to Mrs Brown.
"We know Brendan, as we go back a long way together, and I thought it was amazing, that somebody so far from Ireland was doing a Mrs Brown tribute.
"When we got home, I spoke to a songwriter friend of mind, Peter Murray, just asking him if he could write a song.
"He came back to me a couple of weeks later with this song all about Mrs Brown's Boys, we recorded it, and just last week 32 regional radio stations across Ireland were all playing it!
"Everyone loves it, and when we were in Dublin the other week we went up to Moore Street — where Mrs Brown had a stall, and lots of other ladies there have stalls — and we did a DVD video to go with the song.
"It turned out absolutely brilliant, so that's the story of Mrs Brown's Boys! I think it has been named the No 1 situation comedy in the UK over many years, and I think it works because she is a real-life woman. People like that."
They certainly do, and they will like it when the boys perform the number on this tour.
"We did keep all her swear words out, of course!" Tony laughs.
"She gets away with it, but we decided just to keep the nice words in our song!"
So why does Tony reckon Irish music seems to have plenty of much younger talent desperate to master the acoustic guitar, accordion and fiddle and follow in their footsteps?
"We find our audiences are getting younger everywhere," he points out.
"Girls especially seem to be listening to what their grannies listen to — this type of music just lives and lives.
"Maybe they grew up listening to their grandparents playing this music, but there are plenty of younger kids learning this music.
"Ireland is also seeing the kids coming back to the Country music, and the jiving and dancing and all that.
"It's all coming back, and the only difference is that all the entertainers do their gigs in hotels, not clubs.
"But it is huge again, and we're really enjoying playing once more in Britain, where we always have a great time."
Classic, timeless music and some top laughs from Mrs Brown's Boys thrown in? It sounds simply brilliant!
For details of the lads' tour, go to www.fosterandallen.ie/uk-tour-2016.html
---
READ MORE
10 questions for Gary Hollywood ahead of Mrs Brown's Boys Christmas special
Woman who survived traumatic care experience finds her happy ending