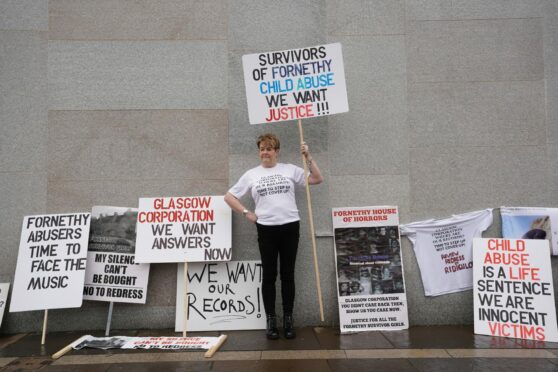 Police are investigating allegations that girls were drugged and taken from their beds at Fornethy House in the 1960s.
Survivors believe there was an organised gang of paedophiles preying on vulnerable girls at the respite home hidden away in the Perthshire countryside.
Traumatised women describe being sedated with a "milky drink" before being taken from their beds while they stayed at the Glasgow City Council-owned respite home which took in thousands of girls aged between five and 11 up until the early 1990s.
Police Scotland confirm these allegations now form part of what has now been described as a large-scale investigation into sexual and physical abuse at Fornethy.
Survivor Marion Reid, 66, from Glasgow, said: "Too many women are reporting similar sinister memories for this to be ignored. We believe much more went on than the brutal regime of beatings and cruelty.
"Some report being taken to adult parties late at night in Fornethy, with several claiming they remember being taken from the home."
Another woman from Glasgow, now 63, said: "I have vivid memories of getting up and walking down a corridor very late at night, and being drawn to a room with a very strong smell of cigar smoke and the sound of men laughing.
"I remember pushing the door open and looking inside. I saw several men wearing tweed suits and I saw one of the young girls sitting on a man's knee.
"I was quickly ushered away and told to get back to my bed."
EXCLUSIVE: Woman's ordeal at Fornethy House revealed in latest abuse allegations
The woman has continued to have nightmares about what she saw. She said: "I was around eight, old enough to realise that something was not right.
"I was sent to Fornethy to recover from pneumonia. My younger sister went with me.
"She was five at the time, but what happened to her at the place changed her forever. She has told me she was taken from her bed and sexually abused at one of those gatherings. She is still receiving counselling.
"I remember being given a drink of milk and a biscuit before bedtimes. Everything after that is a blank apart from what I saw that night.
"If sedatives were used, it explains the hazy memories."
The woman says she has never been able to shake off the physical abuse and cruelty she suffered during her six-week stay, being force fed her own vomit, being hit and threatened.
Scottish Lib Dem leader Alex Cole-Hamilton is accompanying survivors to Fornethy later this month. He said: "These brave women are tormented by what happened to them at that place, and I am determined to fight to get them justice and recognition for what they have been through.
"What I heard made me want to go to war for them.
"Potentially there could be thousands of victims who have been through that place and are still suffering in silence.
"I've heard very dark things from these women, the stories of men gathering for parties late at night, the memories of what they were wearing, the thick smoke and the laughter they heard feels very much like organised paedophilia rather than lone abusers.
"Staff even dictated what the children had to write to their parents and any deviation was punished. That is evidence that staff at Fornethy knew something bad was going on."
The Lib Dem leader says the women have not sought redress, but an acknowledgment of what went on. But he said: "I cannot see why they should not be dealt with under the Scottish Government's redress scheme.
"The argument that Fornethy does not quite fit the criteria of a residential school is ridiculous. These women were sent there as children by a local authority.
"An inquiry may be the only way they will ever be able to find out what happened, and I will continue to support them every way I can."
Child abuse expert Laura Connor, of Thompson's Solicitors, said: "While interviewing clients there were a number of distressing allegations involving children being taken to parties. We continue to support the women, and are pressing ahead with a test case despite difficulties due to the lack of documents."
Patricia Baxter, 74, appeared at Forfar Sheriff Court in private on May 11 to face multiple allegations of cruel and unnatural treatment.
Baxter, who now lives in Essex, was released on bail and will appear again at a later date.
Police Scotland's Detective Inspector Mark Lamont said: "This investigation remains ongoing and I would encourage anybody who has been the victim of abuse, either recently or in the past, who has not previously spoken with police to please come forward and report the matter. All reports of child abuse will be fully investigated and we are committed to bring perpetrators to justice."
Glasgow City Council said: "Our officers have been helping police with their inquiries and our claims department continue to deal with claims."
The Scottish Government said: "The abuse of children in any setting or circumstance is abhorrent and should never be allowed to happen.
"Survivors of abuse at Fornethy House may apply to Scotland's Redress Scheme as individuals if they wish to. The scheme requires that the care setting and reason for the stay is taken into consideration when making an assessment on eligibility. The circumstances in which individuals came to be at Fornethy House may vary, so it is not possible to determine eligibility for the group as a whole.
"We are conducting further enquiries with Glasgow City Council to establish the circumstances in which children came to be placed there and to investigate the limited records and information available.
"The Scottish Government has met with members of the Fornethy House Survivors Group, and will continue to engage with the group and listen to members' concerns regarding scheme eligibility, justice and support."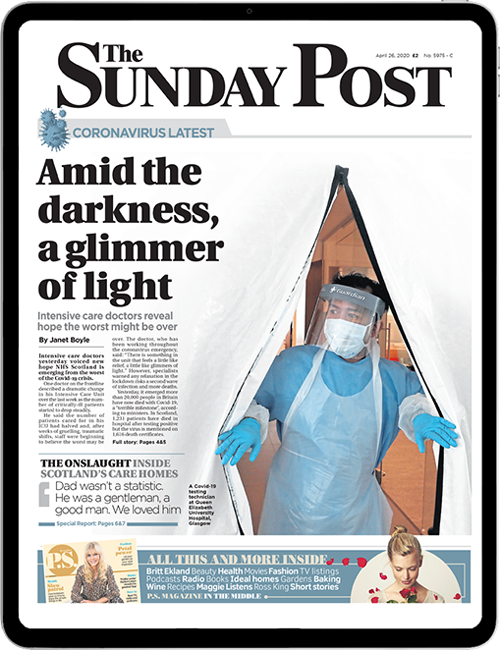 Enjoy the convenience of having The Sunday Post delivered as a digital ePaper straight to your smartphone, tablet or computer.
Subscribe for only £5.49 a month and enjoy all the benefits of the printed paper as a digital replica.
Subscribe