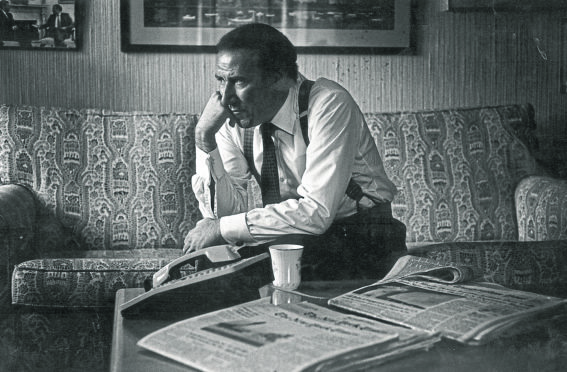 Fearless and forensic, Andrew Neil is having a better election than any of the party leaders.
Armed with facts and figures, an eye for detail and relentless determination to force politicians to answer the questions they were asked – not the ones they would like to have been asked – Neil is formidable.
Last week, Nicola Sturgeon emerged just about in one piece after her head to head with Neil.
Jeremy Corbyn? Not so much.
Repeatedly refusing to apologise for his handling of anti-Semitism allegations in an interview with Neil, the Labour leader was pinned like a butterfly on a board.
At least he turned up. Boris Johnson is still apparently finding reasons not to sit down with the Paisley-born journalist.
Now 70, Neil started his career in newspapers, editing the Glasgow University Guardian and then reporting for the Paisley Daily Express.
He subsequently joined The Economist and was appointed editor of The Sunday Times in 1983 at the age of just 34.
During his 11-year editorship, the newspaper published extracts from Spycatcher, the memoirs of a former MI5 agent, and revealed the Queen's dislike for Margaret Thatcher.
But the paper's biggest scoop was uncovering Israel's nuclear weapons programme.
He went on to present live political programmes for the BBC, including Daily Politics and This Week, gaining a reputation for forensic questioning of interviewees.
US right-wing commentator Ben Shapiro walked out of an interview with Neil in May after he was challenged on his views on abortion and the Middle East. Shapiro later said he had been "destroyed" by Neil in the exchange.
Neil interviewed Johnson in July during the Tory leadership campaign, with the PM admitting for the first time his failure to back Britain's ambassador in Washington had been a factor in Sir Kim Darroch's resignation.
Despite criticism he is running scared of being questioned by Neil, Johnson appears in no rush to face another grilling.
Perhaps, like Charles Walker, former chairman of the Conservative 1922 Committee, he feels Neil will "take him to pieces".