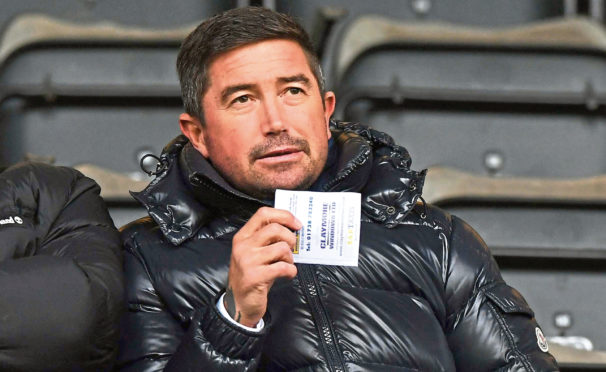 Harry Kewell last night threw his hat into the ring to take charge of Hibs.
The former Liverpool and Leeds United man, who was at McDiarmid Park to watch the Hibees' 4-1 destruction of St Johnstone, has been out of work since being sacked by Notts County last November.
But amid stiff competition for the Easter Road role, Kewell revealed he would love to succeed Paul Heckingbottom in Scotland's capital.
"I'm sure I'm not the only one interested. It is a fantastic club with a fantastic set up," said Kewell.
"You do your research and you hear the players are full on and hard working.
"Of course it would be a cracking job but I'm sure there are hundreds of managers who would like this opportunity.
"I go to games every week as I like to keep my eye in."
The Champions League winner has the kind of high profile that is sure to be attractive to Hibs.
However, Kewell lacks the knowledge of Scottish football of other candidates, like front-runner Jack Ross.
Nevertheless, the former Australian international insists he has the skills to make Hibs tick.
"I'm 100% looking to get back into management, he said.
"I love it, I enjoy it and it is something I feel very passionate about.
"I enjoy coaching and I think that is where my strengths lie. It is something I want to be involved in again."
Meanwhile, caretaker boss Eddie May revealed he masterminded Hibs' win in Perth without watching a single Hibs game this season.
He said: "I've not been to one game.
"The last one I was at was last season when they lost to Aberdeen in the last game.
"That's great for me, because I can't judge the players on what they've done in the past.
"All I can do is look at what they've done in training since Tuesday, which is why I picked the team I did.
"If that's not normal, what we saw today – and they've been exceptional here and not in other games – then we just have to ask the question of how they maintain it."