FORMER UKIP leader Nigel Farage has admitted that he could see himself backing calls for a second referendum on the UK's exit from the EU.
Speaking on Channel 5's The Wright Stuff, Farage said that his 'mind is changing' and that a second vote would 'kill off' the issue.
He said his main issue was with 'moaning' from Remain supporters throughout the Brexit process.
EXCLUSIVE: @Nigel_Farage tells @Matthew_Wright "just maybe I'm reaching the point of thinking that we should have a second referendum on EU membership."@5WrightStuff pic.twitter.com/IWt7FmhjCt

— Sarah Vaughan-Brown (@svaughanbrown) January 11, 2018
Mr Farage told host Matthew Wright: "My mind is actually changing on this. What is for certain is that the Cleggs, the Blairs, the Adonises, will never, ever, ever give up. They will go on whinging and whining and moaning all the way through this process.
"So maybe, just maybe, I'm reaching the point of thinking that we should have a second referendum on EU membership."
The MEP for South East England is confident that a second vote would result in an even larger percentage of Brits backing the Leave campaign.
In June 2016's referendum, it was a narrow 52% to 48% in favour of Brexit.
Mr Farage added:  "I think if we had a second referendum on EU membership we'd kill it off for a generation. The percentage that would vote to leave next time would be very much bigger than it was last time, and we may just finish the whole thing off and Blair can disappear off into total obscurity."
Andrew Adonis responded on Twitter: "So Nigel Farage wants a referendum on Mrs May's Brexit deal. I agree. Bring it on!"
Critics also suggested that Mr Farage was only backing a second vote in order to secure more television appearances.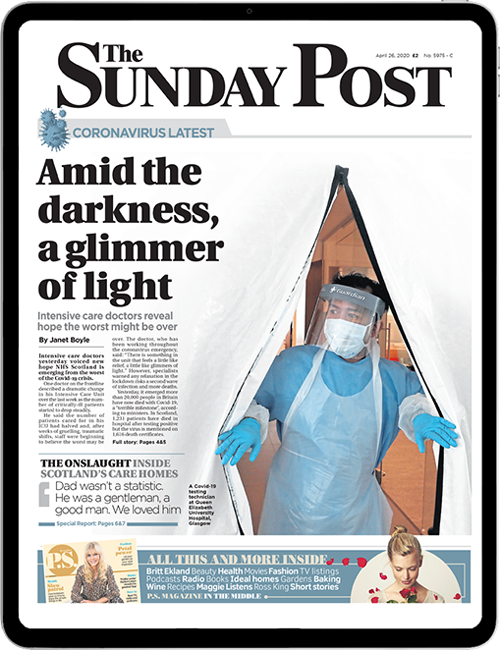 Enjoy the convenience of having The Sunday Post delivered as a digital ePaper straight to your smartphone, tablet or computer.
Subscribe for only £5.49 a month and enjoy all the benefits of the printed paper as a digital replica.
Subscribe