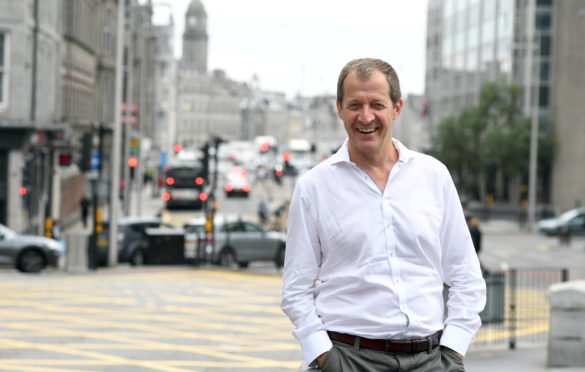 Alastair Campbell has told how the skirl of the bagpipes and Scotland's stunning scenery helped him battle mental illness.
A documentary on his struggle to secure good mental health starts and ends north of the border and Tony Blair's ex-spin doctor, whose parents were Scottish, has revealed how their home country helped him through.
He said: "I feel Scottish, despite having been born and lived most of my life in England.
"My brother Donald, who had schizophrenia, was a Glasgow University piper for 20-odd years. Since he and my dad died, I get this extraordinary connection with them through the pipes.
"Quite often I play laments and sometimes I'll be in tears. It's an emotional release. At other times, I get a nice, reflective feeling.
"And playing with other people can give you a happy feeling. I get so much out if it."
The former Downing Street press secretary, now 61, has had ongoing issues with mental health for much of his life.
He still takes 100mg of anti-depressants each day but can still be stricken by bouts of black depression.
He filmed one of his serious depressive crashes on his phone for the programme, which also sees him try a number of different therapies.
While he has spoken in the past about his battle, the documentary looks more widely at the effects on his family, through his wife Fiona and daughter Grace.
"It's amazing how the ripple effect impacts on family, work colleagues and friends," said Alastair. "Grace has been interested in mental health for a long time.
"She's 25 and she had very bad anxiety when she was at college in Paris for a while. She left because she was getting terrible panic attacks.
"And she was fascinated talking to Donald about his schizophrenia. She doesn't like me being on medication and has always been at me to find other ways. Part of the impulse of the film was trying to find if there was anything else out there."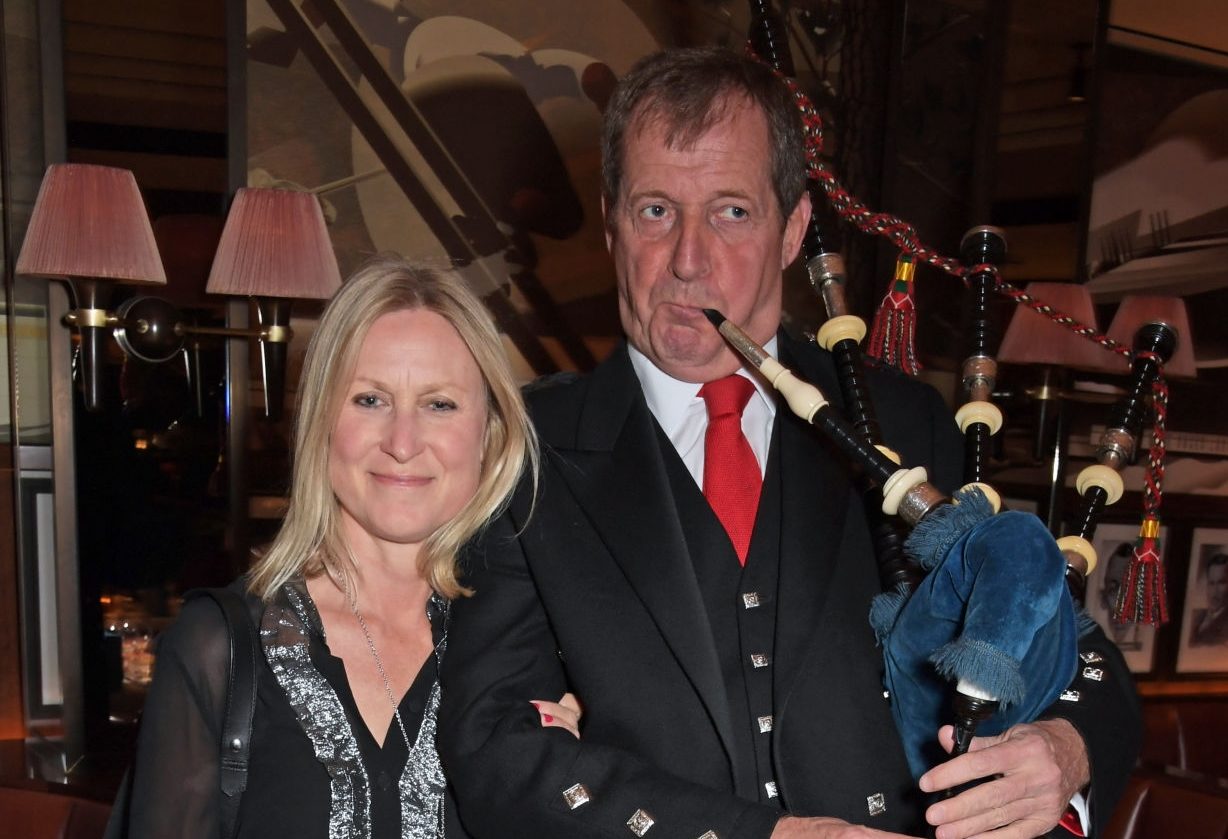 Although he has been very open at addressing his issues, many in public life haven't taken that approach.
A Burnley fan, he cites the relative handful of professional footballers who have spoken out, for fear it may harm their careers. And he says there is a similar reluctance to admit to mental health issues in politics because of concerns of being stigmatised.
"I think about half a dozen MPs have openly said they have mental health challenges," said Alastair. "I know for a fact it's more than that because I've had lots of them tell me privately they've been struggling.
"I had a Tory former minister who came and said he was struggling, didn't know what to do and did I know anybody he could see.
"I think he came because he knew he could trust me to be discreet. I didn't say to him that I thought he should be open about it and that he'd feel better.
"But I did say that I have never ever regretted doing that. I think I have spoken to most who are open and out there and they say the response has been really positive, including from their constituents."
There is, he insists, a lack of psychological support for political figures who are often face the highest of expectations. "We can all improve our mental wellbeing," he says.
Partner: Illness could make him cruel
The partner of Alastair Campbell says his depression could make him cruel and manipulative.
Fiona Millar told the Radio Times: "His moods are extreme. He measures them on a scale of one to 10 – one ecstatic, 10 suicidal. When he sets his mind on an objective he cannot be budged from it; you can see why presidents and prime ministers would want him on their side. He is also loyal, funny, brilliant in a crisis and can be very kind, especially to friends in need, but his behaviour can tip into something more dangerous.
"There was emotional manipulation and mental cruelty at times. The fact that he refused to speak to me for at least three days on holiday with three young children really wasn't funny. Only now do I realise his depressions could change his personality."
Alastair Campbell: Depression and Me, BBC2 Tuesday, 9pm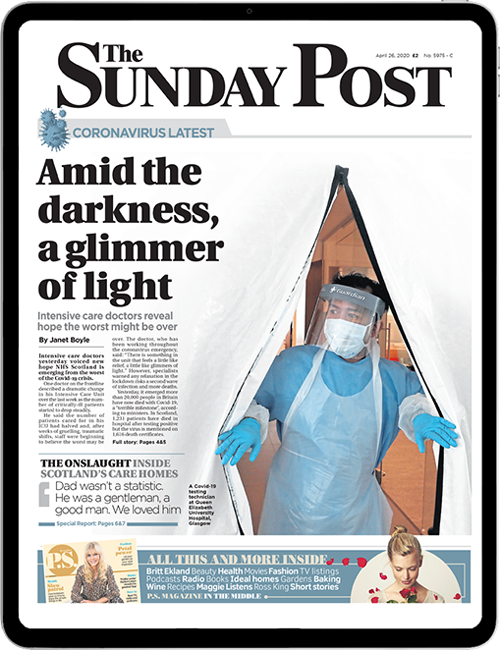 Enjoy the convenience of having The Sunday Post delivered as a digital ePaper straight to your smartphone, tablet or computer.
Subscribe for only £5.49 a month and enjoy all the benefits of the printed paper as a digital replica.
Subscribe