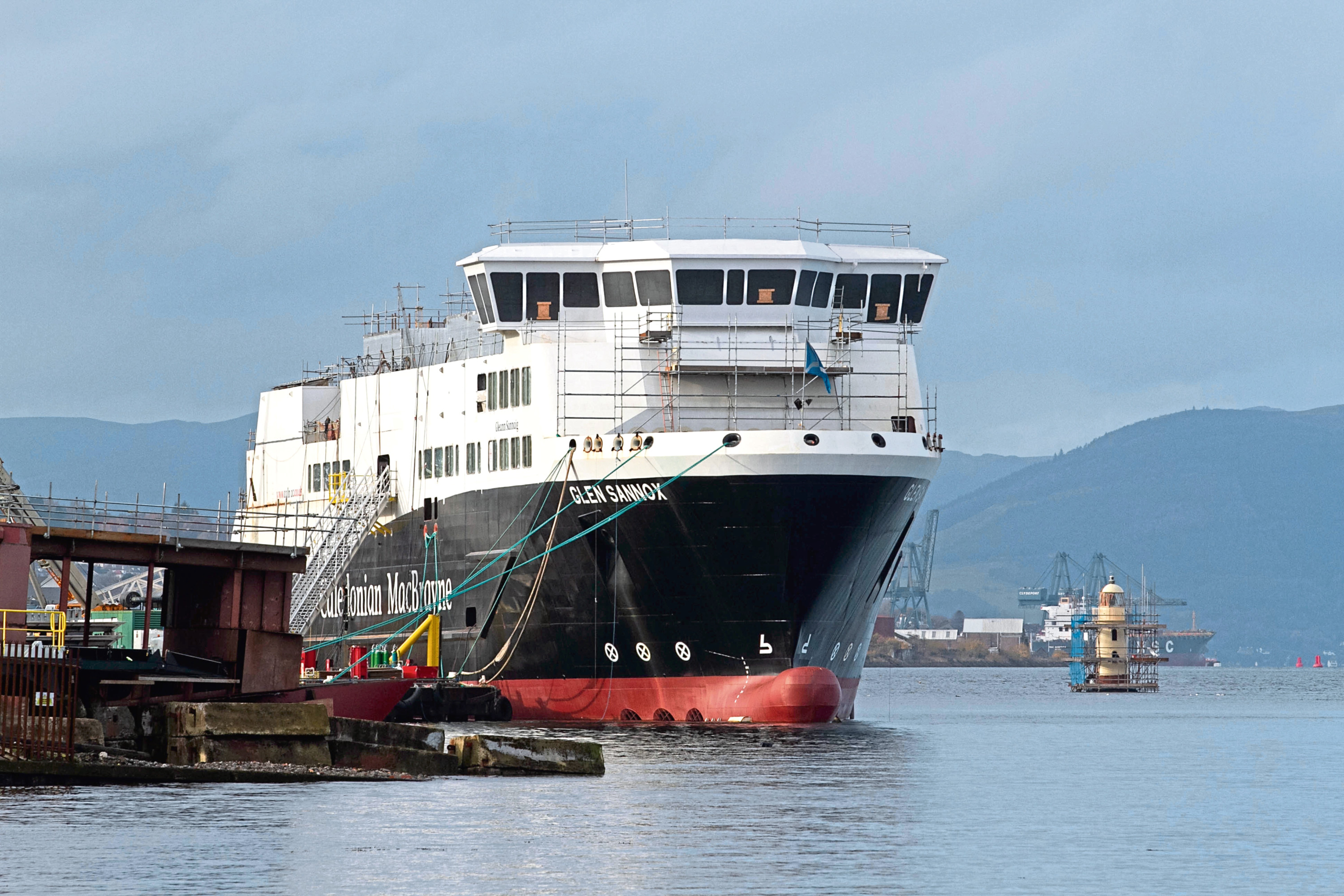 There has been an exodus of senior staff from the shipyard building Scotland's £230 million super ferries, according to former owner Jim McColl.
The tycoon said only a graduate naval architect remains from the original team he tasked with designing the two vessels which should have cost £97m.
Earlier this month, The Post revealed the rusting hulks of the unfinished ferries were deteriorating at Ferguson's in Port Glasgow amid delays and rising costs.
The government, which nationalised Ferguson's after it went bust, has estimated that it will cost at least another £110m to complete the two passenger ferries, which should have been serving CalMac's Clyde and Hebridean routes last year.
Industrialist Mr McColl, who owned Ferguson's before it was nationalised, believes the ferries could cost at least £300m by the time they are finished.
And he told The Post this week that the figure could increase further because key people with knowledge of the project have moved on.
Mr McColl said: "Chris Dunn, the former chief naval architect, left. His number two has left. The head of supply chain and the number two there has left. The finance director has gone. The project management team have all left. And they've got rid of the engineering consultants who had 35 engineers working on the engineering model of the ships.
"The bottom line is there's no one there with any real knowledge of what's going on. The whole thing is a complete mess. It's imploding."
The yard has increased its overall workforce since it went bust and there are currently 34 vacancies advertised, according to the Scottish Government.
Mr McColl said: "There's an awful lot of people there with not an awful lot to do. Normally they would lay people off but the government can't do that because it would be dynamite.
"But what they have done is effectively got rid of anyone who knew anything about the ferries – and they're going to have to start from scratch.
"This will result in further delays and further costs. They are way out of their depth. It's a terrible mess and I hope we get it sorted out."
Scottish Liberal Democrat transport spokesperson Mike Rumbles, one of the MSPs on the parliamentary committee carrying out an inquiry into the ferries fiasco, said: "The hollowing out of staff at the top of this project is an ill omen for a government desperate to salvage anything at all from this sorry saga."
When Mr McColl gave evidence to the parliamentary inquiry he pointed the finger at Caledonian Maritime Assets Limited (CMAL), the government-owned corporation which commissions ferries.
Mr McColl said costly design changes were made by CMAL which led to a breakdown in communications.
A Scottish Government spokesperson said: "There is no mass exodus of staff and no change to the schedule or costs for the delivery of the ferries which was presented to parliament on December 18.
"Ferguson Marine is continuing to recruit additional staff. The number working at the yard has risen from 285 at administration to a current total of 334, with 34 vacancies currently advertised."